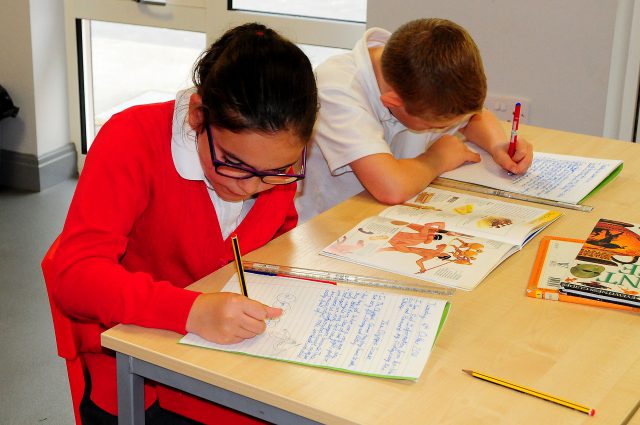 'Together we aim high and with God's love we can fly.'
St Philip's is a Church of England Aided Primary School for children aged from 4 to 11 years old. Our school has three classes per year group from Reception to Year 6 and is located in the Westbrook District of Warrington.
'St Philip's is an exemplary Christian school within Westbrook Community. It offers a warm inclusive welcome, reflecting the light of Jesus. It is the school of choice for many parents, whether they have a faith or non-faith background because of a belief in shared core principles.'
SIAMS 2019
'Leadership and management continue to be outstanding. You have an accurate,
reflective and very honest view of the school's strengths and priorities. You are
ably assisted by an experienced deputy headteacher and knowledgeable senior
leadership team'.
Ofsted report 2018
'An outward, forward thinking culture, inspired by respect and dignity, results in an inclusive school where everyone is cherished. Relationships at the school are precious and even though it is a large school, a strong family ethos is tangible.'
SIAMS 2019
We are extremely proud of our happy, caring and challenging school which aims to enable each and every child to achieve. Please see our Admissions Page under Parent Information if you are interested in a place for your child.