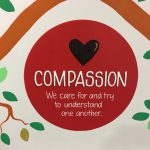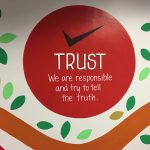 'Together we aim high, and with God's love we can fly'.
We aim to create a loving community, enfolded by Christian values. Here children can develop their God given potential in a secure, nurturing and happy environment that embraces excellence and enables children to live life in all its fullness.
'St Philip's is a happy school. The sentiment of the school motto, 'Together we aim high and with God's love we can fly,' perfectly describes your collective expectations for pupils and your belief in what they can achieve. Ofsted Report 2018
'Together, you have created a loving environment that promotes the care and nurture of the whole school community, enfolded by Christian values that are lived out day by day. Children are rightly proud of their school and feel the sense of belonging that has been created and is a strong feature of the school.' Ofsted Report 2018
All leaders, especially the head teacher, demonstrates a drive and passion for implementing a steadfast Christian vision that profoundly transforms the lives of its pupils academically and spiritually, whilst being totally welcoming and inclusive to those of other faiths and none.' SIAMS Report 2019
Aims:
What is special about our school?
Together we will foster a love of learning in a happy and safe Christian environment to develop the mind, body and spirit.
As a Christian community, we celebrate, embrace and value all cultures and recognise each individual's needs, talents and aspirations in line with British values.
Through the highest standards of teaching and learning we endeavour to spark the imaginations of all children with active support of our parents and carers.
We provide an enriched and engaging curriculum which enables children to become high achieving, creative, reflective and enquiring learners.
We will aim high in all we do, celebrating each others achievements, always persevering. We strive to build on our success and take on new challenges, valuing the opinions and views of our school family.
We have high behavioural expectations which are under-pinned by our Christian values. We aim to show respect for one another and be active, caring members of school and society.