Welcome to our class page. Here you will find information about the children's exciting learning, as well as any key dates or important pieces of information that you will need to know for the upcoming weeks and months.
Our Learning
British Science Week
We had a brilliant week celebrating British Science Week! We were all very excited to welcome Science Boffins back on Monday who showed us lots of fun experiments involving dry ice. As a class we discussed what science activities we would like to do each day. These included: making our own invisible ink, making lava lamps, exploding lunch bags, oobleck and participating in the BBC Bottle Rocket Challenge.
World Book Day
It was lovely to see all the children, staff and classroom doors dress up for World Book Day! We had a brilliant day sharing our love for reading. We participated in a range of reading activities and designed stickers for Warrington Lit. Fest.
DT Day: Westbrook Buildings
As part of our 'Westbrook Detectives' topic this half term we enjoyed having a DT day! This involved: planning, designing and creating our own building for Westbrook. We looked at different materials that are used in the construction world, their properties and how they are used. We discussed the importance of builders creating a framework for their building and had a go at creating one out of lollipop sticks!
Science: Water Cycle Workshop
We had a fabulous visit from United Utilities today, teaching us all about the Water Cycle. We have learnt what the water cycle consists of and how the water is filtered to ensure that it is safe to drink from our taps. We looked at all the different ways we use water and how much we waste. We all made a promise to help reduce the waste of water in our homes, whether this is something as simple as turning off the tap whilst we clean our teeth.
Geography- Westbrook Survey
During our Geography lesson this morning, we had a trip out to Westbrook to ask the public a series of questions on what they think of the area. We asked them what they thought of the area and how they think Westbrook could be improved. We also conducted a traffic survey and asked the public how they commuted to Westbrook and how far away they lived. We recorded our results in a series of tally tables. We are all looking forward to completing a graph to show our results next week!
PE – Gymnastics
In gymnastics today, we shared a variety of patch and point balances using different parts of our body. Then, we worked as a group to create tension and counter balance positions.
English- Persuasive Adverts
Today, we created our own persuasive advert. Having watched a range of different TV adverts, we recapped the different features of an advert and used these to create our own. At the end of the lesson, we performed our adverts to the rest of the class. Each group received feedback as to whether their advert persuaded the audience and which features they thought were effective in their advert.
Geography- Cities or Villages Debate
Today, we debated the question 'Would it be better for children our age to live in a city or a village?' Before we began the debate, we discussed what physical and human features are and we thought of some examples of features you may find in a city or a village. We then discussed what a democracy is and how to debate in a fair and balanced way, through contributing positively and listening to others. After this, we were assigned various roles. We had a chairman, a timekeeper, an audience and two opposing teams; one FOR a village and one FOR a city. The teams were given some time to prepare for their speeches and to come up with answers for possible questions from the audience. During the debate, both teams made valid points.
Geography – North America Road Trip
This afternoon, we jetted off to a very popular part of North America -The USA! We learnt about different cities in The United States of America answering a few questions about their location, popularity and human and physical features before jetting off to our next destination. It was really interesting to see how different the cities are across the states.
Lucy's Blue Day – Author Visit
This morning, Chris Duke came into school to share his story Lucy's Blue Day. He shared lots of interesting stories about his job and how he became an author. After we listened to the story, we discussed how it is okay to feel: angry, sad, happy and jealous but it is important to talk about our feelings. He referred to this as a can of fizzy pop; if you leave the emotions inside getting angry and agitated, eventually they will explode. His assembly sent out a very inspirational message, he told the children that they can achieve what they want in life, as long as they are determined to persevere and never give up.
Children in Need
We have had a fabulous day raising money for Children in Need! We started off our morning participating in Joe Wick's 'Big Morning Move', followed by a surprise visit from Pudsey! In the afternoon, we discussed who Children in Need support and how it all began. We then used our computing skills to create our own information page on Keynote.
Design Technology: Roman Food
Today, we followed our plan to create our healthy Roman meal. We discussed the importance of washing our hands and handling our food carefully. We thought wisely about the way we presented our food to make it pleasantly appetising to our customers.
English: Role- Play
Today, we re-enacted the escape from Pompeii at the moment of the eruption. We discussed what language the writer had used to suggest that things were going wrong. During our performances, we used a narrator to add the extra detail about the setting using some verb phrases we had previously learnt. We also expressed Livia and Tranio's view point as they encountered each clue.
Our Trip to Chester
We have had a fabulous day in Chester today, learning more about our topic The Romans. We took part in a workshop where we learnt more about the Roman's homes and what they would do for leisure. We looked round two galleries with an activity sheet, and dressed as Romans, whilst we marched and chanted through the streets of Chester! On our march through Chester we were taken to the amphitheatre remains where we learnt how to fight as a Roman.
History: Roman Food Tasting
After discovering what the Roman's ate, we took part in a food tasting session. We evaluated each food based on its texture, smell, appearance and taste. We tried: celery, olives, pitta bread, radishes, dates, olive oil and honey. There were lots of mixed reactions from some of the foods we tasted!
RE: Psalm Trail
In RE this half term we have been learning about David from the Bible. Today, we went on a Psalm trail in the spiritual garden to read different Psalm quotes that David wrote. Through these we learnt more about the nature of God and the relationship David had with God.
History: What did the Romans eat?
We had a lovely afternoon dissecting Roman poo to find out what they ate! We found lots of foods which we still eat today such as: lemons, oranges, melons, dates and olives. We then created our own menu for a Roman restaurant.
RE: David Spares Saul's Life
Today, we retold the Bible story 'David Spares Saul's Life'. Through this story, we learnt about forgiveness. We reflected on David's decision and discussed what we would do if we were in his situation.
Science:Visit from the Orchard

Despite the rain, we had a wonderful morning with Kev from the Orchard. We used classification keys to help group, identify and name a variety of living things through a game called 'Guess Who?'

Our Learning – Year 3
Pressure Groups
In our PSHE lessons, we have considered what a community is. We discussed the different types of communities that we are involved in. In our class we found a real mix of communities from our very own St Philips community to football and gymnastics communities. We then went on to learn about what a pressure group is and how these can help improve the communities that we are a part of. After discussing how we could improve our own community, we created pressure groups and designed posters to campaign for change. Look below to see what ideas we thought of.
Sports Day
On Monday afternoon, Year 3 held their sports day. All of the children took part in a variety of races: sack jumping, sprinting, skipping, space hopper and even a water race! The children passed the sponges down the lines very quickly, which resulted in them ending up very wet. The children gave it their all, showing fantastic team work and perseverance. A big well done to the winning red team!
Plants
Today, we launched our new Science topic plants. We started by looking at a crime scene of plants and discussing if we thought the plants were alive. Using questions, we started to think about what made a plant a living thing. Once we had discussed this, we then started to think about the different parts of a plant and used drama to represent these using freeze frames.
Class Worship
A big well done to all of our class! They have worked so hard on our worship and showed so much effort and perseverance during our rehearsals. Each one of the children delivered their lines with such confidence and they all sang beautifully. Also a big thank you to all of the adults that helped the children to learn their lines. What a fantastic worship Year 3. Well done!
Stephen Lawrence Day
To mark Stephen Lawrence day, we discussed the issue of racism and what we could do to help prevent it. We looked at different situations in which racism had taken place. We then discussed as a class what we would do if we were present during incidents of racism. From this we produced drama pieces.
We also took part in a debates considering the way to end racism. All of the class were extremely respectful and argued some fantastic points.
Worship Team
A big thank you to our worship team for this half term. You have done a fantastic job at helping with each worship session and the class really enjoyed your final worship, that contained lots of exciting drama and singing!
Mission X
For the past few weeks we have trained how to be astronauts and took part in Mission X. In PE, we have performed exercise routines that astronauts complete in space. We all showed real perseverance and strength in every activity.
We then imagined we were actually going into space and used this as a basis for our writing. To help us with our writing we tried space food so we could feel similar to the astronauts during meal time in space. Look at our pictures below from our space adventure.
Sparky
A mysterious box appeared in our classroom today. During our English lesson, we used our inference skills to try and guess what could be inside the box. We decided that it was definitely an animal that would need looking after. In preparation for the new arrival to our class we researched a variety of animals and how to take care of them. We used a variety of non-fiction texts and also the ipads to complete our research.
Science Week
This week was British Science week and we took part in lots of fun learning. Our week started with an assembly from a Science Boffin and he performed some exciting experiments. We then got the chance to go into a Science Boffin workshop and learnt all about electricity and even made our very own slime. Everyday this week we have took part in a Science investigation. We used observation to see what happens when we add water to skittles and also investigated what happens when we add mentos to different fizzy drinks. At the end of the week, we made paper airplanes and learnt about why planes are streamlined and how this helps them to fly.
Abstract Art
In Art, we have learnt about abstract style of Art. We learnt about using different colours, scale and shape to represent Egyptian symbols. We made our own pieces of abstract art and then added a wash over the top of them. Look below to see our final pieces.
Egyptian Day
To conclude our topic of Ancient Egypt we took part in an Egyptian day! We all came into school dressed up as Egyptians. All of the us loved climbing into Tutankhamen's tomb and discovering different artifacts. We then learnt how to write using hieroglyphics and finished the day mummifying oranges. We also got the chance to enjoy an Egyptian banquet with all of Year 3. A big thank you to all our grown ups who helped with costumes, we all looked fantastic!
Road to Emmaus
In RE, we are continuing to learn about people who have had their lives changed by Jesus. We learnt how Jesus changed the disciples lives and we focused on the Road to Emmaus. Taking it in turns we walked down a conscience alley to think about how the disciples would of felt after Jesus's crucifixion. We then used these ideas to help us produce freeze frames of what the disciples would of done in the days following the crucifixion. Then we learnt about the Road to Emmaus and how this changed the disciples thinking and also their lives.
Snow Day
Today, we had the chance to go out and play in the snow on the playground. We all had a great time doing snow angels, making snowballs and some of us built small snowmen together. We also had such a fun time throwing snowballs at the Year 3 teachers!
Health and Well-being Week
This week has been health week ,and we have learnt all about looking at keeping our bodies and minds healthy. During Science, we learnt about making healthy choices when we eat, and how important it is to eat a balanced diet. We have also managed to do an extra 30 minutes of activity everyday this week. Even when we were on our trip to the museum we managed 9,000 steps and 13 flights of stairs.
We had a range of events all week; a club-a-cise morning, fitness boot camp, a netball session and Wil from Warrington Wolves really inspired us with the talk he gave about his perseverance and how this has helped him with all his achievements.
King and King
This week we have been learning how to use speech correctly in our writing. We have started a new book called 'King and King' all about the Prince's search for love as the Queen wants him to get married. To help support us in using speech in our writing we took part in different drama activities. We took it in turns pretending to be different characters in the story and thought carefully about the types of conversations we thought they would have. The children had fantastic imagination and used lots of gestures and expression in their drama. They all went on to produce some superb writing!
Forces
In Science, we have started our new topic for this half term. The topic we will be learning all about is forces and how we make objects move. Today we started to learn about a push and pull force. By the end of the lesson we were all able to think of examples of our own push and pull forces, and explain how we use these forces in every day life. We also learnt to what a Rube Goldberg machine is. This a machine intentionally designed to perform a simple task in an indirect and over complicated fashion using lots of pushes and pulls. In groups we designed our own machines to pick up pencils and put them into the pot. It took us a long time to pick the pencil up and we don't think we will use this way every time we tidy up! Look below to see how much fun we had.
Worship Team
Well done to our worship team for this half term. You have all worked extremely hard in helping to lead worship every week. Today, they planned, prepared and led the entire session on their own and it was fantastic! All of the children led the worship confidently and asked some great questions to rest of the class.
Spanish Breakfast
Wow what a tasty morning we have had! Throughout this half term we have learnt all about Spain and the foods that people eat there. We learnt all about what a Spanish omelette was and the ingredients that are used in them. Today we had a chance to make our very own omelette. We found chopping the potatoes easy but struggled with cracking the eggs and chopping the peppers. Look below to see some pictures of us enjoying our breakfast.
Fox Howl
What a great time we all had on our recent residential to Fox Howl. The children were brilliant and their behavior and team work were excellent. They took part in den building, forest art and stream dipping. Lots of the children enjoyed tasting marshmallows over the camp fire and singing songs.
Christmas Production
Well done to all of the children for their hard work in our Christmas production. You all gave every rehearsal one hundred percent it paid off and all of the Year 3 teachers were incredibly proud of you! It was a fantastic performance of how Christmas has changed over the years, but finished with what Christmas is truly about, the birth Jesus. Miss Evans would also like to say a big thank you to all of the grown ups for your support. All of the children had fantastic costumes and looked amazing.
Palm Oil March
This week we have learnt all about palm oil and how some companies are ruining the rain forest with factories to produce palm oil. We started by watching the Iceland advert that was recently banned from this we discussed what we could do to save the orangutans. We decided the best thing to do would be to ask people to start using sustainable palm oil. In partners we designed and made posters to take with us on our march to Asda in which we spread the word about the use of palm oil.
Science – Muscle Investigation
We dissected chicken wings and compared them to human arms. We dissected the wings to look at the muscle pairs and worked out how they work to make limbs move. We focused on the muscles when they extend and contract , and had discussions about how muscles can only pull but can not push.
Making a Sukkah
We have made our very own dens in class today. We started by learning about the Jewish festival of Sukkot, this is the festival when people became free from slavery in Egypt and made their way to Israel (Promised Land). During the forty years they traveled through the desert they had to build sukkahs to sleep and live in. This is why when celebrating Sukkot Jews will build a sukkah next to their own homes. A sukkah must have three walls, a roof made from branches or leaves and be nicely decorated. We used fantastic team work and perseverance when building our own sukkah.
Making Skeletons
Today, we launched our new science topic of bones and muscles. Miss Evans challenged us to build a skeleton using our previous knowledge. After we had finished we looked at what a skeleton should look like and started to name different bones. We also learnt about different skeletons that animals have.
Class Worship
A big thank you to our worship team from this half term! They have done a fantastic job in helping with worship all half term by getting things prepared and opening up the worship. Today, they did a great job of planning and leading their own worship. The rest of the class really enjoyed it, especially the drama that was involved. The worship team finished with a hymn and the whole class joined in beautifully.
Westbrook Orchard
We were lucky enough to go on a trip out this morning to the Westbrook Orchard. We had great fun running around in the outdoors, and we learnt so much about plants. The morning started looking for different things in the orchard such as bees and wasps. After a while, we realised we could not find many! We discussed why this was by thinking about what time of year it was. We then learnt how important bees are to plants. We finished the lesson by looking for different types of seeds around the orchard.
Leaf Man
In English, we have started our new text 'Leaf Man'. We read the first few pages today in which we learnt all about a Leaf Man who only travels to the places that the wind takes him. On his way he meets lots of other leaf characters that are also flying along with the wind. We started by making some predictions about the text and then we got the chance to make our very own leaf characters.
Stone Age Workshop
Today, we had a visit from the Warrington Museum who came to teach us about our topic for this half term the Stone Age. We learnt about Stone Age tools and we even had to try and make a hole in flint. We already knew lots about flint and how useful Stone Age people found it. However, we were surprised by how tough it was to make the hole. We were able to see how tricky life was for people in the Stone Age.
Starburst Rocks
In our Science lesson we were investigating different types of rocks. To help us understand how rocks are formed we used starburst to represent igneous, metamorphic and sedimentary rocks. We all enjoyed investigating the igneous rock that was melted in the microwave due to the extreme heat that is needed for an igneous rock to form.
Westbrook Library
Today, we enjoyed an exciting visit to Westbrook Library. In History this half term, we have been learning about the Stone Age and so we made sure to have a good look through the wide range of information books about this period. The teachers have picked out some interesting books about the Stone Age for our classroom, and Miss Evans read us two exciting stories.
Rock Awards
Today in Science, we launched our new topic rocks and stones. Lots of us brought in interesting and fascinating rocks that we had found in several different places. We had rocks that we had picked up in our gardens, parks and even from under the water! At the beginning of the week we looked at all of the different rocks and began to ask each other questions. After this, we inspected the rocks and pebbles and started to think of descriptive words to help us with our classification. We even got a closer look at our rocks by using magnifying glasses and microscopes. Finally, we hosted the rock awards in which Miss Evans gave out certificates for the most romantic rock, the biggest rock, the clever rock, the ugliest rock and the most glittery rock.
Learning from Year 2
Thank you for a wonderful year! I have thoroughly enjoyed getting to know each and every one of you and I am incredibly proud of all that you have achieved this year. You have all worked so hard.
We have shared some fantastic memories this year and you have put a smile on my face every single day. You have made me laugh and cry (happy tears/last day tears!) and you have all been an absolute please to teach!
Good luck in Year 3 and don't forget to wave as you walk past at home time! We will miss you lots!
Thank you to all of the parents for your continued support this year and for all of the generous and thoughtful cards and gifts. They are much appreciated!
Best wishes,
Miss Birchall x
Seaside Holidays in the Past
This week we have enjoyed exploring resources from the Warrington Museum. We looked at a range of artefacts from the 1950's and the Victorian times, which gave us an insight about what seaside holidays in the past were actually like. We thought about our seaside holidays and we talked about what had changed and how they were similar. We enjoyed dressing up in old-fashioned clothing and we thought about how it would feel to wear knitted swimming costumes!
Wirral Country Park
What a wonderful time we had at Wirral Country Park! We were very luck to have such lovely weather too. When we first arrived, we went down to the beach and spent some time collecting items such as shells, stones, pebbles, which we then used to create a picture in groups. After that, we went on a mini-beast hunt which was very exciting. We used nets which we brushed through the grass and trees to see what creatures we could find. Some of us were lucky enough to catch a butterfly! We made sure that we were very gentle with the creatures and released them back into their habitats once we had looked at them. Our final activity was pond dipping. We were all very enthusiastic and enjoyed looking at the mini-beasts which live in a pond habitat. We had a great day! Thank you to our parent helpers.
Scooter Training
We had a wonderful time on our scooters and learning how to stay safe on the road. We learnt how to use our brakes and the importance of stopping when crossing driveways or roads. Now, we are all 'Scooter Smart'! We thoroughly enjoyed the session and had so much fun! Even Miss Birchall had a wonderful time riding a scooter!
Our Local Walk
Whilst the weather was dry and sunny, we decided to head out on our local walk and we had a wonderful morning! We left school and started to explore the woodland area. We looked for different trees and tried to identify them by the shape of their leaves. We loved looking at the huge, tall trees and the baby trees that had started to grow very close by. This linked nicely to our science learning about the life cycle of a sunflower seed!
We thought about our senses and what we could see, hear, feel, smell and touch in the woods. We also collected lots of lovely things to use back in school to create pictures.
After the woods, we moved on to Mary Ann Meadows. We talked about how this was different to the woodland area.
Back at school, we had time to create our Andy Goldsworthy inspired artwork which looked amazing! All of the children were well behaved and thoroughly enjoyed themselves!
Plants
Today we started our science learning, all about plants. First, we spent some time discussing what we already knew about plants. We reminded ourselves of the names of the different parts of the plants e.g. leaves, roots, petals, stem. We also talked about their functions.
We looked at some real plants and identified their roots, stem, leaves and the flower. We all had a wonderful time and our hands were covered in soil!
Our DT work
This half term we have been learning all about Australia. We made wonderful Australian animal finger puppets for our DT project. We planned our work carefully and made our puppets out of paper first. then we chose our felt and thread to make our puppets. We made koala bears, kangaroos (some even had little joeys in their pouches!), birds and lizards! They look fabulous!
We really enjoyed sewing and can't wait to do some more! A huge thank you to our parent helpers, we couldn't have done it without you!
World Book Day
Yesterday, we celebrated World Book Day. We started our day with a wonderful assembly, lead by Miss Ashton, who told us all about why and how we celebrate World Book Day.
Back in class we wrote book reviews, had a story time in our new school library and enjoyed an afternoon of drawing book characters and book covers. We also had two 'Drop Everything and Read' sessions which we loved! All children thoroughly enjoyed the day and looked amazing!
Fun in the snow!
On Tuesday we were all so excited to see that it had been snowing and our playground was covered in snow! We all wrapped up warm and went outside to play. What a wonderful time we had!
Beegu Artwork
As part of our space topic this half term, we have been looking at the book Beegu. We made lots of predictions about the book and inferences about the character's feelings. Today we created some Beegu art work, based on the illustrations by Alexis Deacon.
In previous lessons we have experimented with warm and cool colours to get ideas for our design. We had a great time and we are all very proud of our work!
PE
This half term in our PE lessons, we have been learning how to play badminton. We have been learning how to attack and defend, including smash and swing. We learnt how to move and use control and awareness.
We had a wonderful time!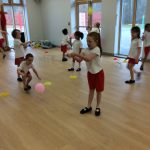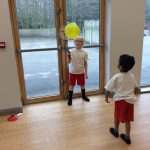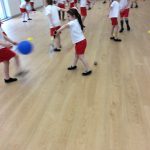 Health Week
As part of Health Week, we looked at foods that we can eat to keep us healthy. We thought about why it is important to eat at least 5 portions of fruit/veg a day. We thought about how we can use fruit juices and fruit to make healthy drinks. We tasted different juices and fruits first to help us decide what ingredients to use. We designed our own drink and measured out the juice carefully, creating a recipe. We all learnt how to measure in ml and how to chop fruit safely, using a knife.
We had a great time and our drinks tasted amazing!
Space Dome
Yesterday we were so lucky! We had a workshop all about Space, in a fantastic Space Dome which was huge!
We learnt lots of exciting, new things about Space. We were amazed to find that if you drop a hammer and a feather at the same time on Earth, the hammer would fall more quickly but if you did the same experiment in space, they would both take the same time! This is due to there been no gravity in space!
We also learnt about the moon's phases and why the moon looks like it is a different shape each night!
The children and teachers had a fabulous time!