Welcome to our class page. Here, you will find information about the children's exciting learning, as well as any key dates or important pieces of information that you will need to know for the upcoming weeks and months.
Useful Information
We are now well settled into our routines and are busy working hard on our learning. To find out more about what we are studying this half term, please look at the Curriculum Map on the Year 2 page. There is an increased emphasis on vocabulary across the curriculum, so you will also find a copy of our subject specific word mats that we use in lessons, too.
PE will be on Mondays and Thursdays – PE kits will remain in school, please for the half term.
Homework will be posted on a Friday on Google Classrooms in line with our Covid guidance. Homework will include weekly spellings which will be tested on the following Friday in school – the children should be working on these at home and in school, please.
Expectations for home reading remain the same as previous years, as a minimum of 3 times per week. We will be monitoring this through the use of Reading Eggs and the children's changing of home readers on Mondays and Thursdays. Supporting children at home has a huge impact on children's progress – as well as being a nice thing to do together!
Year One Learning
Mother's Day Bunting
Last week, we were thrilled to be asked, by one of our parents, to design and make some bunting for Warrington Hospital in celebration of Mother's Day.
The children did a fantastic job, using bright colours to draw beautiful pictures and add thoughtful messages.
I was delighted to receive the news that the hospital loved the children's creations – a very proud teacher! The bunting helped to put smiles on the faces of the patients, who spent Mother's Day on the ward.
World Book Day
What a wonderful day we had! The children all looked brilliant in their lovely costumes or pyjamas! Throughout the morning, we shared some stories, made bookmarks and designed stickers for a competition. We also had a special World Book Day worship where we thanked God for the lovely books we have and our reading skills. We also played a fun game where we looked at photographs of some of the teachers reading and we had to guess who was behind the book!
After our worship, we went for a walk, l as when we came into school, we noticed that some 'magical elves' has decorated all of the doors as some of our favourite book covers. Our door had 3 huge dinosaurs on it! We enjoyed looking at all of the wonderful doors.
In the afternoon, we all went off to different classes to work with different teachers and to learn about a different book. We had a great time, making pictures, planting seeds or creating our own masks and puppets!
Knowsley Safari Park Storytelling Session
We were extremely lucky to have the opportunity to take part in a storytelling session led by Knowsley Safari Park. Nicole came into school and told us a story about a family of Bush Dogs; Lola, Simon, Bella and the other pups. The story started off a little bit sad. The Bush Dog's homes, in the Amazon Rainforest, had been destroyed by people so that trees could be planted that can then go on to make delicious treats such as chocolate, ice-cream and coffee. Nicole taught us about how we could save the rainforest by buying products that have the 'little green frog' on them. This means that they are taken from the rainforest in a sensible way, without hurting the animals or their homes. The story did have a happy ending though which we were all glad about!
Our session was action packed and we took part in games, drama activities and singing. We had a great time!
Health and Wellbeing Week
This week we have participated in lots of exciting activities as part of health and well-being week. We have thought about how to keep our bodies and our minds healthy.
Some of us have really enjoyed trying sports and activities that we may not have had the opportunity to try before. We particularly enjoyed dancing and singing along in our Zumba session! We also pracitsed our rugby skills with Warrington Wolves.
Chester Zoo
We had a fantastic time on our trip to Chester Zoo!
We spent the morning exploring the zoo and looking at different animals. We enjoyed watching the elephants eat their breakfast and the giraffes playing tag!
We all got a little bit of a fright though when one of the monkeys made us jump!
After lunch, we had a great workshop with Ed. He helped us to think about how we could group animals in different ways.
Great Fire of London
Today, the children have thoroughly enjoyed starting to create pieces of artwork based on our learning around The Great of London.
This morning, we practised collaging paper in different ways. We thought about the different effects that we get when tear, rip or cut paper. We looked at how we can overlap tissue paper to create different colours and tones.
This afternoon, we created backgrounds using the skills we had learnt this morning, to represent the fire. We used red, yellow and orange to represent the fire and tomorrow, we will be adding silhouettes of the buildings.
We are looking forward to seeing the finished pieces!
Christmas Performance
This week the children performed wonderfully in our Christmas Play, 'Prickly Hay'.
They have worked extremely hard over the past couple of weeks, learning songs, dances and lines and this week all of their hard work paid off!
The children all really enjoyed performing and they did it with confidence and smiles on their faces.
Thank you to everybody at home for providing fantastic costumes and supporting the children in learning their lines.
We are all so proud of them.
The Stilling of the Storm
Today, we learnt all about another one of Jesus' miracles! We listened to the story about when Jesus' disciples were in a boat and the sea became very rocky and rough. We thought about how the disciples might have been feeling. The children came up with lovely words to describe how they might have been feeling: 'frightened, worried, scared, unsafe, shocked, petrified, fearful'.
We then thought about how the disciples might have felt when Jesus had calmed the storm. Again, the children came up with lots of lovely vocabulary to describe their feelings: 'delighted, relaxed, safe, relieved, calm, happy'.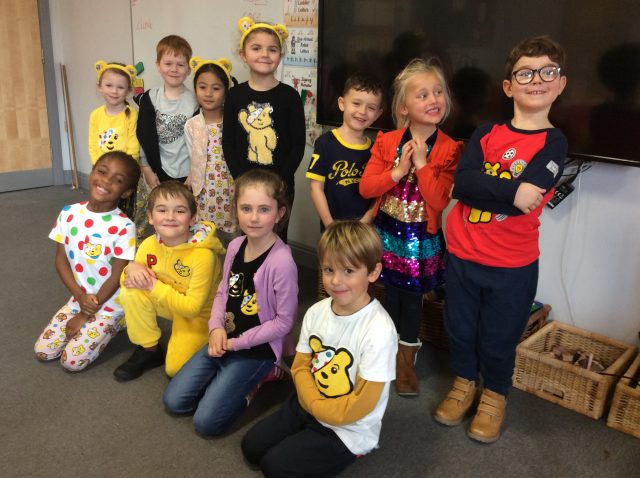 Sukkah Shelter
We learnt all about the Jewish Harvest festival, Sukkot. During Sukkot, people build Sukkah shelters in their gardens. In warmer countries, people live in the Sukkah shelters for the 7 days that they celebrate Sukkot but in cooler places, people will just eat their meals in the shelter.
We talked about how small gaps are left open in the top of their shelter to let through the light and people can see the heavens above. The tops of the shelters are also decorated with leaves and branches.
We had lots of fun creating our own Sukkah Shelters.
Sorting Materials
In our science lessons, we have been looking at a range of materials and some objects that are made from these materials.
Today, we had a go at sorting the materials into groups, according to their properties. Some groups chose to sort their objects into 'shiny' and 'dull', some groups sorted their materials into 'bendy' and 'not bendy' and others looked at whether their objects were hard or soft.
Harvest Food Tasting
This half term, in our RE lessons, we will be learning all about Harvest and how it is an important time for Christians.
We learnt all about how and why people celebrate Harvest. We talked about how Christians give thanks to God for giving us all of this special food and how we might celebrate by singing, dancing and praying to God.
Evelyn and Amelie also talked about how we can get this food from other countries and it would be nice to share the food that we have, with people who don't have as much as we do.
Help! There's a beanstalk in our classroom!
We came into school on Monday morning to find that a very mysterious plant had appeared in our classroom!
Jake said "I think it's a beanstalk!" and Thomas was amazed that there were real jelly beans at the bottom!
Other children noticed that there was also a golden harp at the bottom, along with a cow and a hen! We talked about what we could see and tried to predict what story we would be looking at in our English lessons.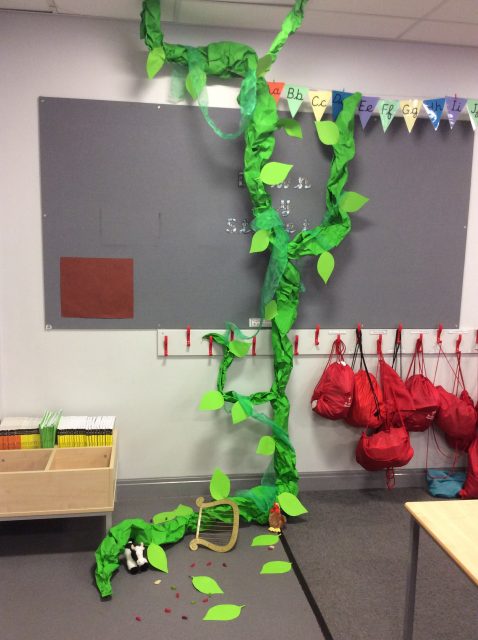 Computing
This week we started our computing learning. First, we worked in groups to create maps of our local area, linked to our project 'Down My Street'. We then created algorithms which we gave to our Bee-bot to move it from one place on our map to another. We had a great time and worked extremely well together! Next week, we will be moving our learning on by thinking about the problems that we had when moving the Bee-bot this time, and finding ways to solve this.
We are really enjoying being in Year 1 so far and have enjoyed beginning lots of new learning.
Marvellous Maths
We had a great time last week playing exciting number games in our maths lessons to practise our number bonds to 5. We are looking forward to playing these games in our mental maths session every Friday.
Reception Learning
The children have made the most of their last week in our different learning areas and outside classroom. We wish them a safe and fun holiday as they look forward to Year One.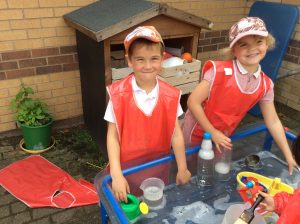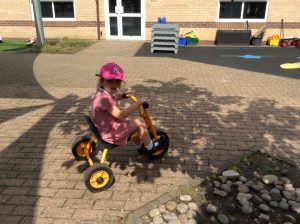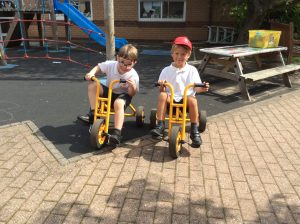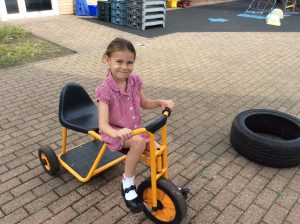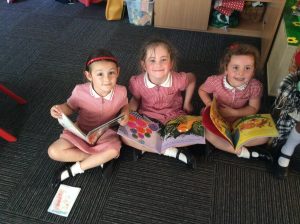 Butterflies
On Friday, the children were very excited about releasing our butterflies into the wild so they can continue their life cycle.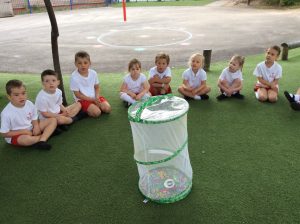 This half term we have had caterpillars. Over the past 2 weeks the children have watched as the caterpillars have formed a chrysalis and now they have started to emerge as butterflies. The children have been very curious and excited to see this process.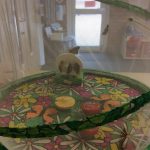 Planting seeds
The children have planted some sunflower seeds and have been learning about the different parts of the plants and their purpose .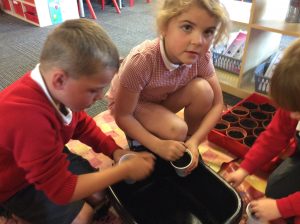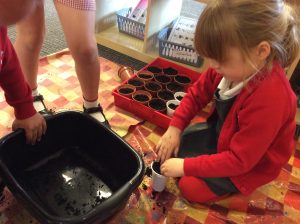 Westbrook Orchard
The children had an exciting start to the half term with a visit to Westbrook orchard. We met Kev who helped us to explore the orchard and explained to the children the differences between living and non-living things.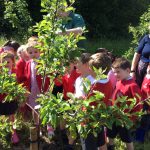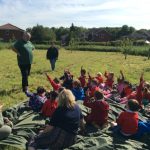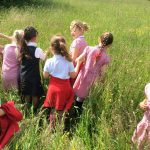 Materials
Today we have been busy discussing the properties of materials and finding different ways to group them. We then investigated which material is the best to use for wellington boots. The children predicted that it needed to be waterproof, bendy and strong. After testing different materials like paper, plastic, sponge and rubber we found out that rubber was the most suited. We enjoyed testing the rubber wellingtons in water and seeing if our feet stayed dry.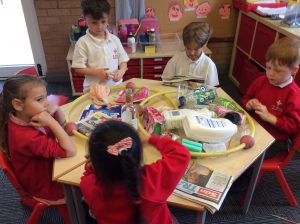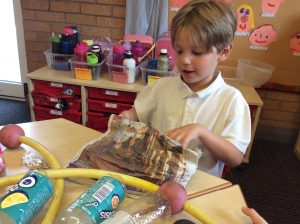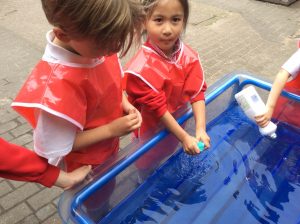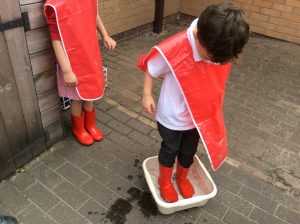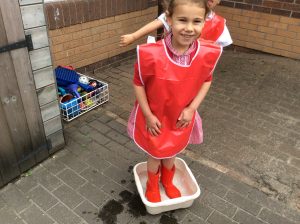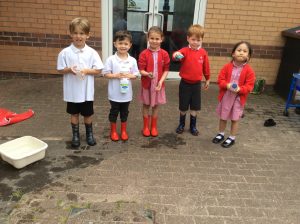 Blue Planet Aquarium
All the children loved the school trip to the Blue Planet Aquarium. They learned lots of interesting facts about sea creatures and even saw divers feed the fish. Thank you to the parents that helped on the day.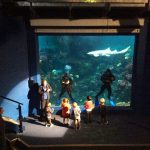 Sports day
The children have been practising for sports day and are looking forward to participating in the events on the 13th of May.
Library visit
The children enjoyed our library visit and were surprised that Mrs. Bradbury was our secret reader!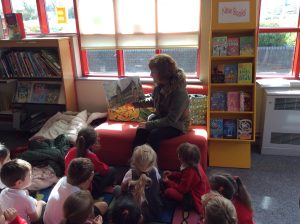 British Science Week
Monday
The children have had an exciting start to Science Week. In Reception, we are exploring floating and sinking. Today we read the book Mr Archemedes' Bath and then made predictions about which objects would float or sink. The children decided that object with air inside would float.
This afternoon, the children went to an assembly lead by the 'Science Boffins' They were excited to see experiments and find out how the reactions had happened. After this, they went joined the whole school on the playground to watch a rocket launch!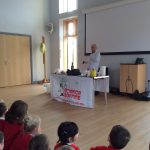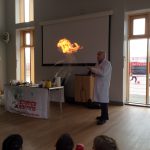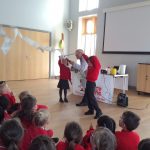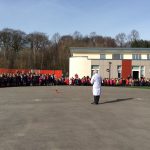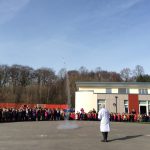 World Book Day
We have all had lots of fun dressing up as our favourite book characters and we had a book swap which the children enjoyed.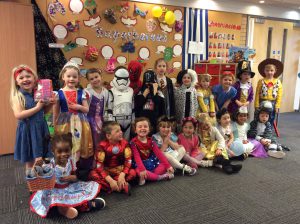 Shrove Tuesday
The children have talked about Shrove Tuesday and we have talked about why we eat pancakes. The children visited the church to put their own fillings on the pancakes and eat them. They loved them although some were asking for marshmallows!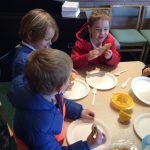 Chinese New Year
On Monday we had a project day learning all about Chinese New Year. We read about the legend of Nian and the story 'The Great Race' and the children completed exciting writing. We learned some Chinese phrases, practised writing our name in Chinese and then the children were excited to try some Chinese food.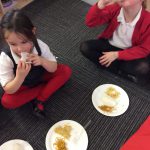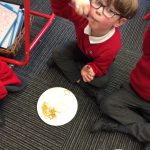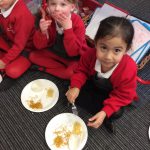 Firefighter Visit
This week we have started to think about real-life superheroes. Today the children enjoyed an exciting surprise visit from the fire brigade. They got to sit in the fire engine, look at the different tools that the firefighters use when they are responding to emergencies.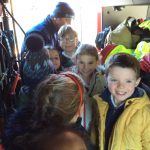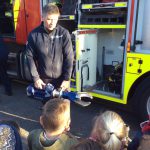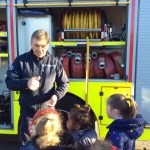 Mask Parade
Thank you for all of your hard work helping your child to create their mask. Today we celebrated how hard they have worked by having a mask parade around the school. The children were very proud to show off their amazing masks to the older children.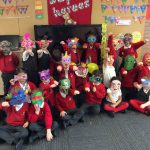 Secret Reader
We had our first secret reader this week. The children sat beautifully whist they listened to two stories read by Mrs Prashar. If you would like to be a secret reader, please let one of the teachers know.
Health and Well-being week
The children are enjoying completing lots of fun activities this week. They have talked about how to keep healthy, discussed healthy and unhealthy food and talked about the importance of exercise. The children have enjoyed making and eating fruit kebabs, having a go at 'Zumba' and have also explored balancing on apparatus in gymnastics.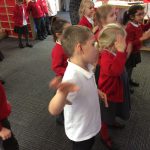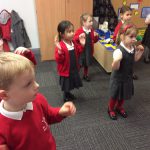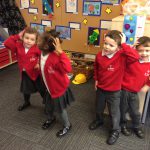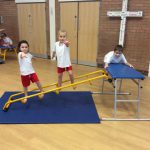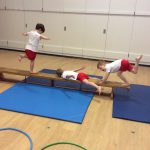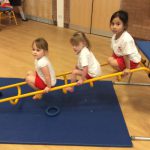 Superheroes to the rescue!
We hope that you all had a lovely Christmas. We were excited to see the children and hear all about what they did over the holidays. This half term, we are learning all about superheroes. We are starting our learning with Supertato. The children have enjoyed reading the story and writing about it. In PE, we have started gymnastics. The children have been exploring the shapes and letters that they can make with their bodies.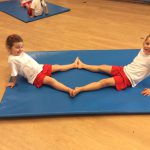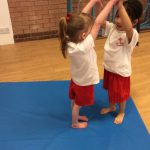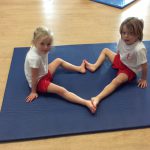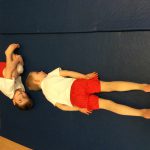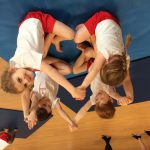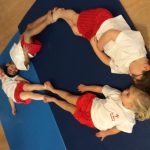 Christmas party
The children have had great fun playing games, making Christingles and most of all meeting Father Christmas!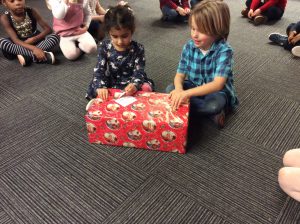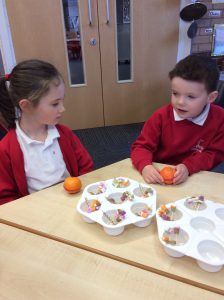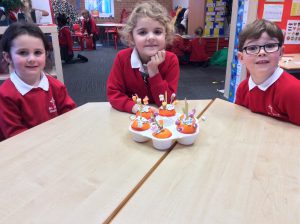 Christmas jumper day
The children have enjoyed raising money to support Christian Aid.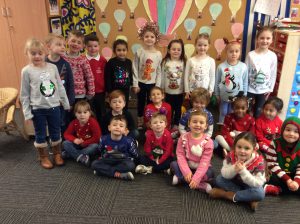 Christmas
The children have worked hard for their Christmas play and we hope you enjoyed it.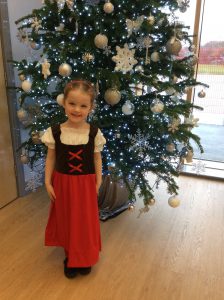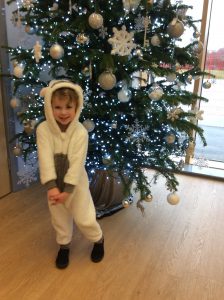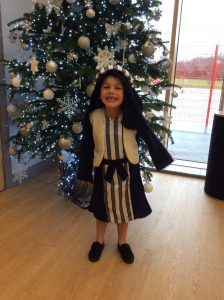 Space
The children have tried food that astronauts might eat when they are in space. They tried a dried ice cream sandwich which the children enjoyed.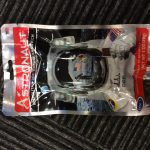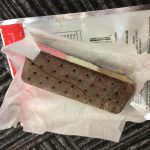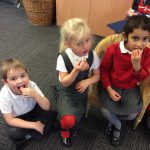 This week, we have been learning to follow, give and write instructions. We made our own rock cakes and then write instructions about how to make them.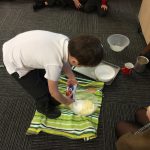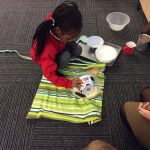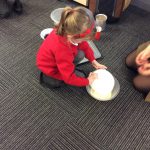 Children in Need
The children have enjoyed dressing up for children in Need day and enjoyed participating in Pudsey Bear activities.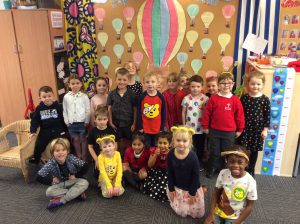 The children have had a busy week celebrating Diwali,tasting Indian sweets and making decorations.They also enjoyed making junk model rockets for our new topic all about space.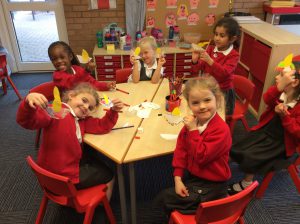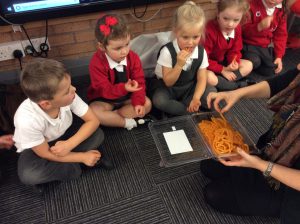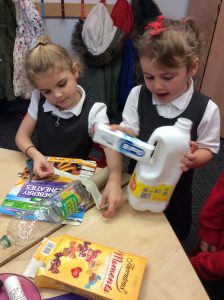 The children are enjoying Career week. They have been thinking about what they would like to be when they grow up. On Monday, when all the children dressed up, we had a special visit from the police. They talked to us about their job and we even got to sit in the police car.
On Tuesday we had a visit from Mr Copperwheat, an astronomer. The children found out about what he did and where he worked. They asked him questions such as 'Do you work at night time?' and 'How do you look at the planets and stars?'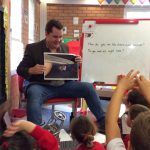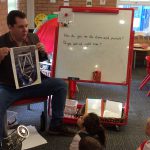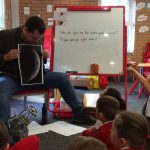 On Wednesday, the children enjoyed a visit from Mrs Atkinson, a vet, and her dog Dougal. We found out about why animals go to the vet and what they vet does to make them better. Dougal was very tired during the visit and had a little nap. He woke up at the end just in time for cuddles!
On Thursday, we met a baby photographer who showed us some beautiful pictures and explained how she edited the pictures on her computer.
On Friday, we heard about how solicitors help people when they are moving house, when they need to look after their money and when they go to court. We even got the chance to use a very special stamp!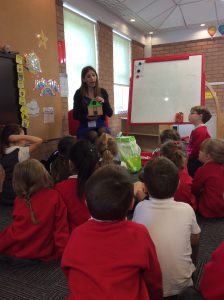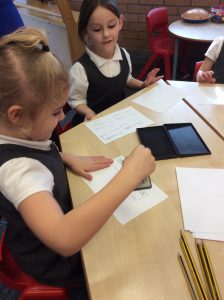 This week, in maths, we have continued our learning of numbers. The children have been ordering numbers (some up to 20!) and counting out the correct amount of objects next to each numeral. In literacy, we have been talking about our family. The children have written about their family using word mats and sound mats to find the sounds that they can hear.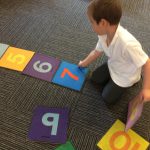 In PE The children have enjoyed skipping. They then used their skipping skills to skip through hula-hoops.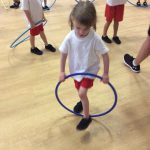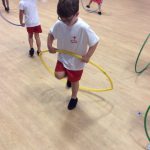 This week we have been taking part in different lessons and activities, such as PE, RE and Phonics.The children have been really confident in answering questions and made lots of new friends.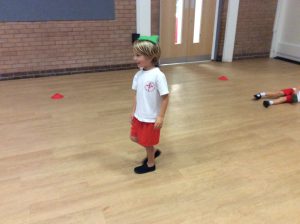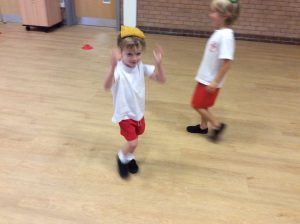 Worship Box
The children have really enjoyed being creative by decorating their class Worship Box and will use this to help Miss Buckard every Friday to lead class worship . The children will use the special items inside the box each week.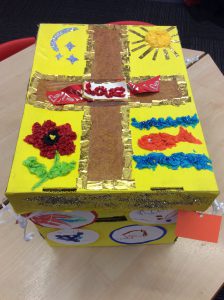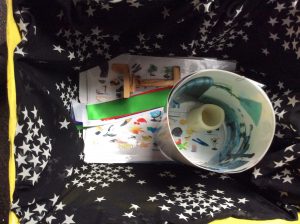 Starting school
The children have a had a lovely first few days at school. All children are developing in confidence and are enjoying exploring both the inside and outside classroom. Here are some photographs of the different areas of the classroom.
We have really enjoyed getting to know all of the children and are excited to watch them develop and grow throughout the year. Here are some photographs to show you what they have been getting up to so far.