Welcome to our class page. Please check regularly to find out all about our exciting learning.
Reminders and Dates for the Summer Term
Please ensure your child's indoor and outdoor kits are in school at the beginning of half term and they will be returned home at the end of the half term.
Thursday 4th October – Parent Consultations – 3:40-6
Tuesday 9th October – Parent Consultations – 3:40-5
Our Learning
Below you will find lots of photographs about the learning in our class.
Samba
Year 5 will all be getting the chance to experience playing as a Samba band this term. Fortunately, our class has had the opportunity to start this half term. We began the session by learning some basic rhythms, playing and maintaining our own part within the band, and experiencing some of the traditional Samba instruments. The class have thoroughly enjoyed it and can't wait for the remaining sessions!
no images were found
Chemistry with Cabbage
We are very excited after our amazing science day. We loved watching, doing and exploring different acids and alkalis – creating and designing our own experiments to identify and classify these. Our favourite part was seeing the gloves inflate. Totally unexpected!
no images were found
Science: Bug Hotel
We had the problem. 'How can we encourage more bugs to live in the school grounds?'.  We decided that a bug hotel would be a good way to encourage more wildlife.  Luckily, our caretaker had already constructed the frame, so we did some research online and learned about what materials were needed to fill it to encourage different types of minibeasts.  We had great fun making it and we are hoping to find evidence of lots of wildlife in the future!
no images were found
History: The Bayeux Tapestry
Yesterday, we explored the Bayeux Tapestry online.  We have already learned about what the Bayeux Tapestry is and what is shows us about The Battle of Hastings, but yesterday we used an interactive website to create our own version of it and to write a narrative to explain what was happening.  It was great fun!  Here is the link and some of our work.
http://www.bayeuxtapestry.org.uk/bayeuxactivities.htm
English: Performance Poetry
As part of our English work this week, we practised learning and performing a poem called 'Windrush Child' by John Agard.  We learned about using our voices to add interest by using intonation, changing volume and tone.  We also added actions and used facial expressions to bring the poem to life for our audience.  Take a look!
no images were found
Science: Nature Treasure Hunt
As part of our science work, we worked in groups to locate as many different minibeasts and leaves as we could.  We were given challenge cards and we scored points for each challenge we successfully completed.  When we returned to the classroom, we spent some time using the magnifying glasses and microscopes to examine them more closely.
no images were found
The 100 Mile Challenge
Last week we had a fabulous afternoon with Active Cheshire and New Balance completing a range of sporting activities.  All of the juniors worked together to complete the challenges and they had great fun whilst keeping fit.  Check out our photographs below.
Class Debate
We completed our half termly class debate linked to our British Values recently.  We focused on the value 'Rule of the Law'.  First we talked about why rules are needed and what would happen if we didn't have rules.  We also discussed the different types of rules there are.  Then, we thought about what life might be like without rules and when it might be alright to break a rule.  We then organised our selves into two teams: the proposition and the opposition and we appointed a chair person and a time keeper.  We debated the arguments about when it might be ok to break a rule, but overall, we agreed that rules should not be broken unless somebody's safety is at risk.
no images were found
Science: The Teeth
We were very lucky to have the dental nurse, Marion, come into school to work with us today.  We learned all about the different types of teeth we have and what their functions are.  We also learned about what happens if we don't look after our teeth and how tooth decay and gum disease can occur.  We found out that sugar is the major cause of tooth decay and that we shouldn't eat too much of it, and when we do have sugary foods, try to have it with a meal and not before bedtime.  Finally, we used disclosing solution so we could see the plaque on our teeth, which was horrible!  Pink and purple stains meant that the plaque was fresh plaque (we all have some); blue plaque meant that it was older plaque that needed cleaning off.  We then brushed our teeth in circular motions for two minutes to ensure they were super clean!  Thank you, Marion!
English: Drama
Over the last couple of weeks, we have been reading the story of Beowulf (a fearless Viking warrior).  We found out about the time he defeated a gruesome monster, Grendel.  It's a fabulous legend, full of drama and excitement, so we have had fun retelling the story, acting it out and hot seating the main character to find out more about him.
no images were found
English: Poetry
We read a beautiful poem this week called 'The Door'.  We spent a lot of time discussing the meanings within the poem and the impact of the words used, then we used it as a structure for our own poetry writing.  Here is a verse taken from everyone's poem to make a class poem.  We are very, very proud of it!
English: Poetry
Over the last couple of weeks, we have been learning about poetry.  We have read poems, performed poems, looked at the structure and the language used, we have learned about the impact on the reader and we have even written our own poems.  Here we are performing some poems this week…
Class Debate
We had our half termly debate answering the question: Should We Have a Royal Family?  We had a team of proposition speakers, a team of opposition speakers, a time keeper and a chair person.  We came up with some arguments for and against having a royal family and then we practised our democracy skills by voting.  We decided overwhelmingly that we wanted to keep our royal family because they are such a huge part of British history and they are good role models for us to look up to.
Science Week: Lava Lamps
We ended British Science Week by making predictions about what would happen if we mixed together oil, water, food colouring and salt.  Lots of us predicted that there would be an explosion, giving reasons for what we thought, so we didn't expect what happened at all!
We made the most amazing lava lamps!  They bubbled and fizzed and the colour spread through the liquid.  It was amazing to watch and we were so surprised by what happened.  The bubbles were carbon dioxide which was produced in the chemical reaction that took place.
Class Assembly
On Thursday, our class performed their class assembly with parents.  We were 'Warrington Detectives' and we shared all of learning from last half term, which included our visit to Westbrook where we interviewed members of the public and we completed traffic surveys, constructing graphs, building models of Westbrook buildings, learning about the Guardians of Warrington and writing poems and prayers about our beautiful world.  We thoroughly enjoyed it and the feedback from parents was really positive too.  Thank you for joining us!
no images were found
Science Week: Building Birds' Nests
Mrs Twitcher set us a challenge to see if we could build nests better than birds can.  We made predictions giving reasons for what we thought and then we made a plan and began to construct our nests using any natural materials we could find.  It was so much harder than we thought!  Many of our nests didn't really hold their shapes because we didn't use enough mud.  We used materials such as moss and feathers to insulate our nests, but they didn't look as cosy or as well built as the real thing!  Mrs Twitcher was right that birds are better at building nests than we are!
Design Technology: Models of Westbrook Buildings
After exploring structures a couple of weeks ago, we made our models of the buildings around Westbrook.  We began by constructing a frame. We remembered that we had found out that triangles were the strongest shape, so we tried to incorporate these into our frame to strengthen it.  We then added the walls and a roof and any extra features.  We had to use our measuring skills to measure accurately in order to stick to the dimensions we used on our designs.  We were really proud of our efforts and our structures were stable and rigid.
no images were found
World Book Day
We had a fabulous day celebrating World Book Day today.  We dressed up as our favourite book characters or in pjs with a bedtime story.  We shared our favourite books and we had two DEAR sessions (Drop Everything And Read).  We wrote book reviews and we recreated book covers and had a class story in our new library.  We also wrote a verse of our school poem entitled, 'When I Read at Bedtime'.  Here is our verse:
When I read at bedtime, I get lost in the book,
I can go anywhere, with a bit of luck.
When I read at bedtime, my dreams come alive,
I meet the characters in the book and give them a high five.
When I read at bedtime, nothing can stop me,
I become a part of the book and I feel free.
When I read at bedtime, I never want time to end,
In every book I read, I find a brand new friend.
We definitely decided that WE LOVE READING!
Design Technology: Exploring Structures
As part of our Warrington Detectives project, we have been learning about buildings and how they are structured.  When we visited Westbrook, we sketched some of the buildings and yesterday in the classroom, we studied different buildings and we investigated what makes them strong.  We used lolly sticks and masking tape to try to build a cube and we discovered that when we added a lolly to the frame on a diagonal, it made the structure even stronger (because triangles are the strongest shape).  Have a look at what we did!  We are going to use this research after half term to build our own models of the buildings of Westbrook.
no images were found
Indian Art: Workshop with an Artist
Last week, we were lucky enough to have an artist (Pragati Birk) in school working with us.  Everybody in the class had the opportunity to work with her on some beautiful pieces of Indian artwork representing our school's Christian Values.  We used our team work and communication skills as well as using pattern and colour to create the artwork.  See the photographs below and watch this space to see the final products!
Science: United Utilities Workshop
We had a brilliant morning learning about water.  We found out about the water cycle by role playing what happens, we learned lots of facts about water, including using scientific words.  We found out about how water gets to our taps and how it is treated.  We also learned about how to save water and how some people in the world aren't as fortunate as us as they don't have access to a clean water supply as we do.  We also made a water promise to help to save water.  It was a really interesting morning with lots to learn!
Nicholas said, "I liked the workshop because I enjoyed doing the role play of the water cycle."
"I liked that we learned that how much we need water and how much it is used for," Katie said.
"I enjoyed calculating how much water we all use every day.  it was really interesting!" said Will.
Geography: Westbrook Visit
We are being 'Warrington Detectives' this half term and in order to learn more about our locality, we designed surveys to carry out in the local area.  Some children wanted to find out about traffic around Westbrook, so we counted vehicles passing through Westbrook and the most popular make of car in the car park.  Other children wanted to find out about the people who use Westbrook and what they think of it, so we interviewed local people.  Another group wanted to find out about all of the local businesses, so they walked around Westbrook to find out about the range of shops and businesses.  We also did a quiz and some sketching of the local buildings.  We gathered so much data about the local area, which we will use to create graphs to make it easier to understand.  We loved being geographers for the day and we have learned a lot about carrying out surveys and gathering data.
no images were found
Harry Potter Drama
As part of our work on fantasy stories, we did some drama to help us get to know the character Harry Potter better.  We played some games as a group where we had to make the magical object, then we hot seated Harry and questioned him about Hogwarts.  We had great fun and we learned a little more about the character from each other.
Health Week
This week, we have been reading the story, 'Words and Your Heart' and learning about how to be heartsmart by encouraging each other and loving and caring for each other.  We have learned about the digestive system and what the different organs do to digest our food and why it is important to eat healthily to look after our organs and our bodies.
We have practised meditation and we have done some daily exercises, including learning new dance routines and doing some 'Body Coach' HIIT training,  We have also researched some new sports we had never heard of before, including toe wrestling, chess boxing and pickleball!  We even got to train with the England footballer Sue Smith – what a fabulous, healthy week we had!

PE: Badminton
In PE this half term, we are learning the skills of badminton.  We started by using balls to practise our accuracy in aiming and passing, then we moved onto balloons (which was much harder than we thought it would be!).  After that, we started to use balloons and rackets to try and get a rally going.  When we were ready, we then moved onto shuttlecocks and rackets, which requires a lot of hand-eye coordination.  We're really enjoying the lessons so far.
no images were found
Science: States of Matter
We started our science topic by seeing what we already know about solids, liquids and gases.  We knew a little and we could name some examples of each, but then we were really confused when we explored the gloop!  Is it a solid or a liquid?  It behaves like both, so we couldn't decide.  We had fun playing with the gloop and discussing what its properties were.  Some of us are even going to make some at home to show our parents (all you need is cornflour, water and food colouring).
Drama: Epiphany
As part of our RE and English work, we read the story 'The Fourth Wise Man'.  We then acted out the story to retell it, making sure that we used careful word choices and that we entertained our audience and told the story in the right amount of detail. We then did a forum theatre and it was great fun!
no images were found
Christmas Play
Today we did our first performance of our Christmas play 'Gimme Gimme Gimme'.  We hope that everyone has left remembering the true message of Christmas and that it's not just about presents, and that there are many people in the world who are not as fortunate as us.  We need to remember that Christmas is about giving our time, our love and our friendship and that we were given God's greatest gift, Jesus, to remember and celebrate each Christmas.  Merry Christmas, everyone!
no images were found
LEGO Workshop 
As part of our design technology, science and computing work, we had a STEM LEGO workshop today.  It was amazing!  First we learned how to connect the motor to the tablet, then we constructed our own LEGO structure and programmed it using the LEGO app.  We learned how to start the motor, how to stop it, how to use a motion sensor, how to add flashing lights and sounds.  It was so much fun!  Then we followed the instructions to make Milo the robot and we even made him move across the table!  We learned so much about engineering and programming. Click on the link below to see Milo go!
no images were found
Here are some quotes from the children:
"I loved it because we got to work together and use technology and motors," said Alfie.
"Amazing!" exclaimed Annabelle, "You don't get the chance to do it at home."
"It's really fun!" said Luke, "Most people like LEGO so this is their chance to use it in school."
Geography Debate 
We had a class debate about whether it is better to live in a city or a village today.  We learned about the structure of a debate and we had three proposition speakers who thought cities were better and three opposition speakers who were opposed to city living and preferred village life.  We also had a chairperson and a time-keeper.  We used our learning about physical and human features of villages and cities to back up our arguments.  We voted as a class and we decided that we would rather live in a city as there is so much to see and do there.
Design Technology: Healthy Greek Plates
To end our Ancient Greeks project, we designed our own healthy Greek plates of food following on from our food tasting and our learning about healthy eating.  We then prepared our plates in pairs using a range of deliciously healthy ingredients.  We considered appearance, smell, texture, colour and taste when we put our plates together.  We were so pleased with them and we wrote about these qualities when we evaluated our work. Take a look (we might have a few aspiring chefs in our midst!)…
no images were found
Diwali
We had a brilliant couple of days in school celebrating and learning about Diwali and how Hindus celebrate this colourful festival.  The Global Awareness Group led a whole school assembly and then we heard the story of Rama and Sita and learned about some of the traditions used during this festival.  In the afternoon, we learned about Rangoli patterns.  We looked for shapes and symmetry in the patterns and then made our own…
no images were found
Then on Friday we took part in a Bollywood dance workshop to learn about how dance is used to celebrate Diwali in India…
We then performed our dance to the juniors.  They were very impressed!
History Workshop: Gods and Monsters of Ancient Greece
We had an exciting afternoon learning about the Ancient Greek gods and heroes.  We acted out lots of the Greek myths, we pretended we were monsters and we did a quiz to find out what we had learned – we got the highest score ever!
Rock Kidz 
We have been very excited this week to have 'Rock Kidz' working with years four, five and six.  Not only do we get to play air guitar and sing like rock stars, but we are also learning about lots of important issues about ourselves and each other and why it's 'Cool to be Me'.  As well as all of this fun, we get to perform to parents on Thursday evening whilst dressed as rock stars, so watch this space…
no images were found
Design Technology: Food Tasting
As part of our Ancient Greeks project, we did some food tasting of popular Greek foods.  We tried figs, olives, honey, feta cheese, pitta breads and olive oil.  Most of us were brave enough to try everything, but we weren't all keen on the olives and the figs!
Music: Glockenspiels
We had a fabulous music lesson learning how to play some of the music from the Abba song 'Mamma Mia'.  We have had fun learning the lyrics and now we are practising our listening skills and we are beginning to read musical notation.
no images were found
Roald Dahl Day 
We celebrated Roald Dahl Day by dressing up as our favourite characters from his stories – don't we look fabulous?
We did lots of fun and exciting activities, such as finding out our Roald Dahl character name.  What's yours?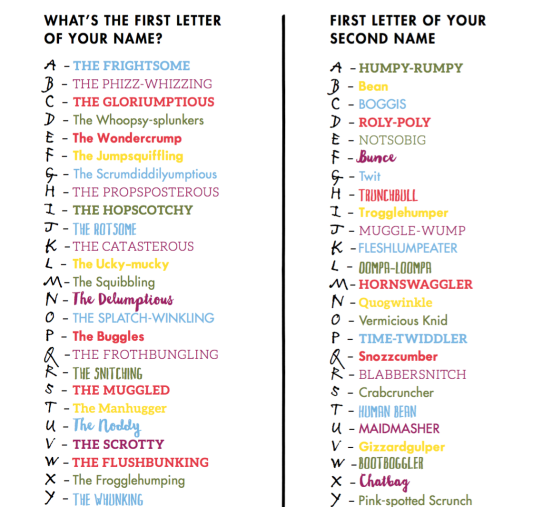 We also did lots of work about Charlie and The Chocolate Factory, including a fantastic drama workshop. Click on the video link below to see what we did.
Charlie & The Chocolate Factory Workshop
Class Charter
As part of our work for the first week back, we learned about a child's rights and responsibilities.  We then used this information to create our own class charter and we all signed to say we agree to follow it.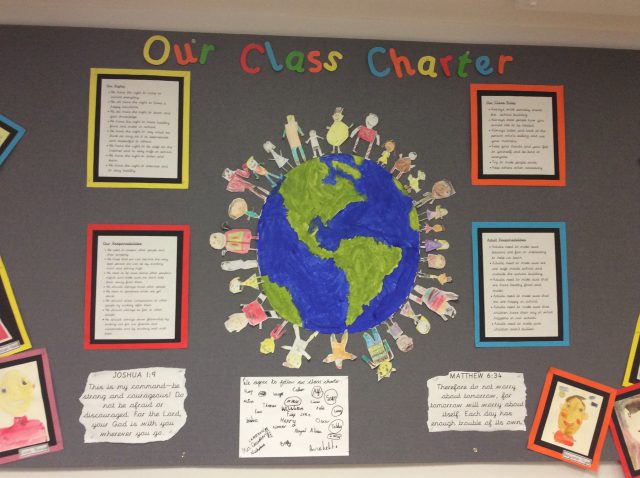 Our Learning in Year Three
Science 
Today was lots of fun. In fact Krishna thought it was amazing, and Abigail said that it was the best day of the year.
Our question was: Which chocolate melts slowest?
The children planned a fair test to investigate this, and had lots of fun finding out the answer.
Thomas said that it was the best science test ever!
We thought about why everyone's results were different. We thought about how else we could conduct the test, and why we might need to do the test more than one time to get accurate results. The children thought that doing it again was a great idea.
RE – Expressing Faith Through Art
What creative children I have in my class! This half term we have been looking at artwork from a range of styles, and in different media. Today, we looked at sculpture, and how it can be used to express a message of Christianity. The children were given natural materials, and asked to work in the style of Andy Goldsworthy who is famous for creating art from the natural world. The creations were magnificent, and the children were able to relate their sculpture to stories from the Bible and representations of Christ.
no images were found
PE – Problem Solving and Making a Strategy 
Today's PE lesson was amazing! The children were split into teams, and they had to work together to form a strategy to solve a problem. The last game we played was lots of fun. Each team name was a symbol: hearts, rectangles, stars, flowers, triangles. They had to search through over 200 cones to find their symbols. Each cone they found had a letter, and the children had to use the letters to make two five letter words. We had a lot of fun, and they worked brilliantly together.
no images were found
Outdoor Adventurous Activities (0AA)
The children had lots of fun working together as a team to solve problems. The warm up game was a huge amount of fun and definitely prepared the children for their activities. Click on the video link below to see one of our warm up games.
The children worked together to pass the hoop around the circle without breaking hands, and it was lovely to see and hear their excitement encouraging and coaching each other.
no images were found
Investigating Shadows
The sunshine helped us to investigate how shadows change over a period of time. Lots of the children thought that their shadows would stay the same and were surprised to see they changed shape, size and direction over the course of the day.
no images were found
Basketball Coaching
Today, we had a fantastic time learning basic basketball skills. The children showed great determination and made fantastic progress dribbling and passing the ball.
no images were found
Sports Day
Well we didn't let the drizzle dampen our spirits or enthusiasm. The children showed fantastic sporting spirit throughout the afternoon; cheering on their team mates and encouraging everyone to do their best.
no images were found
Everyone was awarded a sticker for their efforts, and we awarded two people with special medals for outstanding attitude and effort.
Microscopes
We have been lucky enough to have been able to borrow a set of microscopes from the Royal Microscopical Society. The children loved learning how to use them, and taking a peek at the hidden microscopic world.
no images were found
Science
We had fun with torches and mirrors. We looked at how light is reflected from some surfaces. The children investigated if light could travel around corners. They used the mirrors to reflect light onto black card to get past an obstacle. 
no images were found
Warrington Wolves Foundation – Rugby Training
The children loved being outside in the sunshine working with the coaches from the foundation. They practised catching and throwing the ball, and played some very exciting games.
no images were found
Saxon Trip
Tatta, and his helpers at Tatton Hall, enjoyed working with our children. They complimented the children on their behaviour and their keenness to learn. We all had a magnificent day learning how to protect our group with shields; making bread to feed the village; weaving to make ropes and threads, and searching for deer.  The cold did not dampen our spirits and we all learnt a great deal.
Our Class Assembly
Thank you to everyone who was able to come along and support the children. They worked extremely hard to learn their lines in time. It was a great opportunity for us to share our learning from our Roman topic with you all.
Easter Egg Competition
Today we enjoyed looking at each others decorated eggs. There were some fantastic designs; the children are extremely creative! Our egg rolling race was lots of fun, and there wasn't any cheating – well not much!
no images were found
Click the video link below to see the race.
British Values Day
How wonderful school looked today! A mass of red, white and blue to celebrate British Values Day. We discussed what was great about Britain. All of the children agreed that fish and chips and pop music were an important part of their culture as well as the wonderful diversity we see around us.
We discussed how we are all different and that these differences should be respected and celebrated. In the afternoon we talked about democracy and had a debate. Our question was: Should every day be chip day?
no images were found
Art 
The concentration on the children's faces is wonderful as they use watercolours and poster paints to finish their Roman building art work. These are going to make a wonderful display in our classroom.
no images were found
Roman Day
We are almost at the end of our Romans topic and to help the children find answers to some of their questions we planned a range of activities to help them lean about this exciting period of history. The children had a banquet of Roman food; they learnt about Roman numerals and made clay pots. The costumes they wore were fabulous and made our day even more interesting.
no images were found
Google Expeditions
Today the children were lucky to have a computing adventure using the Google Expedition goggles and iPad app. They were transported to the Coliseum in Rome where they could explore its hidden mysteries to uncover secrets of the past.
no images were found
Red Nose Day
The children all turned up in their pyjamas today! However, there was no sleepiness as everybody worked really hard throughout the day.  Designing their own red nose was their favourite activity.
British Science Week
This week has been a huge success. The children took part in some exciting investigations in class. They tried to make balloon rockets fly a fast and as far as possible.  Later in the week, they tried to find out which fizzy drink would make the best fountain by adding mints to their bottles. We had lots of messy fun practising our science skills.
A popular event was our class workshop with Harry who taught us how to make slime. The whole week was brought to a dramatic end by our visitors from Manchester University who showed us how waves travel.
no images were found
Roman Poop
The children were fascinated to learn about the diet of the Roman people by acting as real archaeologists. They investigated to see what Roman people ate.
no images were found
PE – Badminton
This half term we will be learning some basic skills for playing badminton. The children loved today's lesson, learning to use the racquets and shuttlecocks. It is incredible how quickly they grasp new skills, and it is fun watching them being so excited with their learning.
no images were found
DEWA Trip
We had an incredible day in Chester learning all about the Roman fort that was built in this beautiful city. We learnt about lots of incredible things that the Romans brought to Britain.
World Book Day
We had a wonderful day celebrating books of all sorts. The children looked fantastic in their costumes and wrote some brilliant book reviews and short stories.
We all enjoyed using the green screen to record our book reports using a library backdrop.
no images were found
Maths – 3D Shape
The children enjoyed using cocktail sticks and marshmallows to make a variety of 3D shapes. They found it challenging to connect the correct number of vertices.
no images were found
RSPB Bird Watch
The children had a fantastic day logging the birds we saw in and around our school. We were surprised to see that the local gulls can tell the time and arrive on the school field ready for break time.
no images were found
In the afternoon we designed and made bird kebabs. We hung these around the school playground and were delighted to see that they had been eaten after the weekend. The birds must have thought they were delicious.
no images were found
Chinese New Year
The children have had a fantastic day learning about Chinese New Year celebrations. They have taken part in a dance workshop and lots of craft and research to celebrate the Year of the Rooster. Take a look at our  photographs to see what we have been up to.
no images were found
Independent Learning
We are always very proud of the children when they take what we have delivered and continue their learning at home. Here are some fantastic examples of children continuing their science investigating at home.
One of our children was so excited about our Pompeii topic that he went home and made this fantastic video clip. He has been excited to learn about volcanoes and how the volcano, Vesuvius, caused the devastation at Pompeii.
Thank you to all of our wonderful children for sharing their learning with us.
Library Visit
The children are always excited when we visit the library. It is a wonderful opportunity to share books and select some to bring back to class.
no images were found
PE – Gymnastics
This half term we have been using the equipment in the hall and developing our gymnastics skills. The children have learnt the basic shapes used in gymnastics and are using these to jump from and onto blocks.
no images were found
Today we asked the children what skills they have learnt. Thomas said that he had improved his balance. At the beginning he was wobbly when he landed but at the end he could land without falling over.
Science – Skeletons and Muscles
We launched our new science topic by giving children the opportunity to show us what they knew about their skeletons. Each group was given a pile of bone shaped biscuits in varying sizes, and asked to make a human skeleton. We thought about why a skeleton was important and what its role was by comparing our skeleton to one made from jelly. The children enjoyed the afternoon and thought of lots of questions to investigate.
Do all animals have skeletons? What happens if your skeleton breaks or wears out? Which is the biggest and smallest bone?
no images were found
Maths – Measuring
The children have been using their mathematical skills to measure the length of a range of objects and each other. They can measure in centimetres and metres and can convert both units; centimetres into metres and metres into centimetres. They have used reasoning skills and four calculation functions to solve a range of problems.
no images were found
Visiting Artist
The children had a wonderful time helping to prepare wonderful artwork for the walls outside our classrooms. They were all extremely enthusiastic, and are excited to see what  their work will look like once it is on display. 
Science – Sweet Rocks
Learning the difference between igneous rock and sedimentary rock can be tricky, but our class had no problems with it when we compared both types to sweet models. The children looked at how sedimentary rock is formed from small particles of mud and sand (we used rice crispies). The children then explored how fossils form in sedimentary rock, using their sweet rocks as models.
no images were found
Party Day
Our last day was filled with fun. The children looked very cool in their party clothes. We had fun making party hats and playing games. Some of the children entertained us singing and we even had a go at a mannequin challenge.
no images were found
no images were found
Click the video link below:
Christmas
The children had a wonderful week. Their performances were magnificent, they have worked hard learning lines and dances along with all of the songs. Their hard work definitely paid off and 'The Stars Come Out For Christmas' was enjoyed by everyone.
no images were found
We had a great time making Christmas candle holders this week. The children got creative with paper and glue and the jars that you sent in. I am certain that they will take pride of place on your dinner tables this Christmas.
no images were found
Elf Mischief
Some of the children brought in their elves, and throughout the week we kept finding them in places which they certainly shouldn't have been!
Multiplication Games
The children worked so hard at home making these games. Thank you for all of your support. We enjoyed playing them in class and found that they were very effective at helping us to learn our times tables.
You can tell from the children's faces that they are enjoying themselves. Who thought learning times tables and division facts could be such fun!
no images were found
Children in Need
The children looked fantastic today wearing their spots. They certainly were spotacular! We were even lucky enough to have a special Pudsey poem performed to us by two of our children who had worked hard at home to write it.
Sponsored Run Medals
Today the children received medals for their fundraising efforts. Thank you to everyone you helped. It was a huge success.
Remembrance
The children wrote some thoughtful poems and prayers, thinking about those who sacrificed so much for us. Each of us made a poppy to add to our window of remembrance which has made a beautiful display in our classroom.
Dear God,
We thank you for all of your people who fought in the wars to save and protect our country. Thank you for their sacrifice.
God, please look after the people who died in the wars.
Amen.
Written by Alexander, Finlay and Luke
Stone Age Workshop
To begin our drama workshop, the children were given fur a headband to wear to put them into Stone Age character.
Stone Age Workshop Gallery
The drama workshop provided us with a huge amount of learning, in a fun and exciting way. All of the children could recall facts that they had learnt through drama, dance and song.
no images were found
Science – Marble Run
This team designed exciting tubes for their marble to travel through.
Science Gallery – Forces
The children investigated forces and tried to stop their marble from touching the ground. The winning team were the team who defied gravity for the longest period of time.
no images were found