Welcome to our class page. Please check regularly to find out all about our exciting learning.
Reminders and Dates for the Spring Term
Please see the year group page for home learning activities.
Our Learning
Last Day
I can't believe I am writing this so early in the year! Thank you for a fantastic half-a-year. I have loved getting to know you all and I hope you all stay safe and well during this strange time.
Science Visitors
During Science week, one of our parents, Dr Taylor, and his colleague came to school to deliver exciting science workshops! The children had a fantastic day!
Health Week
We had a fabulous Health Week, experiencing a yoga class, a rugby fitness session with Warrington Wolves and completing a mile run.
RE – Exodus
This half-term, we will be exploring why the Exodus was a significant event for Jews and Christians. We reminded ourselves of the story of the Exodus through videos and drama. We also considered how we might feel if we experienced the Exodus from Egypt.
RE – Building God's Kingdom
Our RE topic this half-term is 'People of Faith' where we are exploring how faith affects people's lives, how early Christians helped to build God's kingdom and how present Christians are continuing to do so. Paul was an early Christian and helped to spread the word of Christ. We read Acts 21 together and the children re-enacted different parts of the passage.
Dance – Cheerleading
The children produced an amazing cheerleading routine which included their own choreography in groups as well as some impressive lifts!
Science – Electrical Circuits
This half-term, the children have been investigating how components in electrical circuits are affected by voltage, and drawing circuit diagrams with the correct symbols.
Children in Need
This morning, for Children in Need, the children took part in Joe Wick's Big Morning Move with a very lively exercise routine.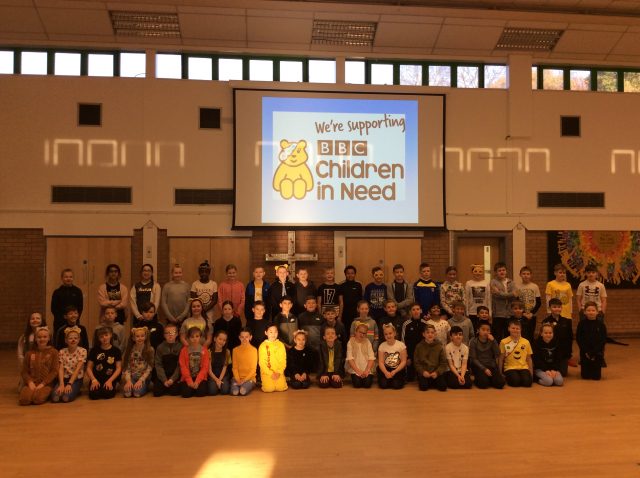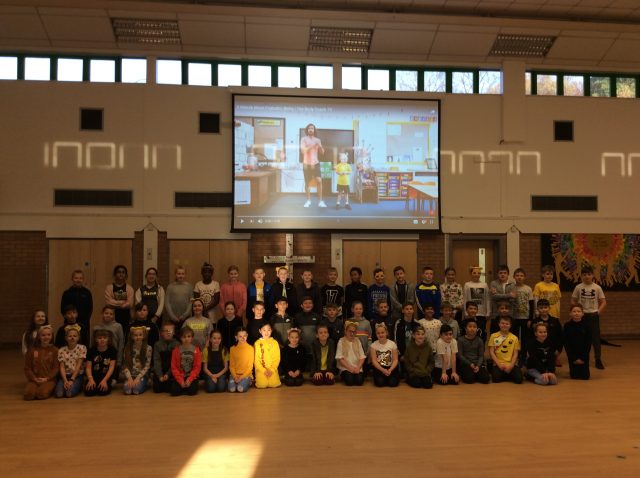 The children were also lucky enough to receive a visit from Pudsey Bear who came personally to collect donations!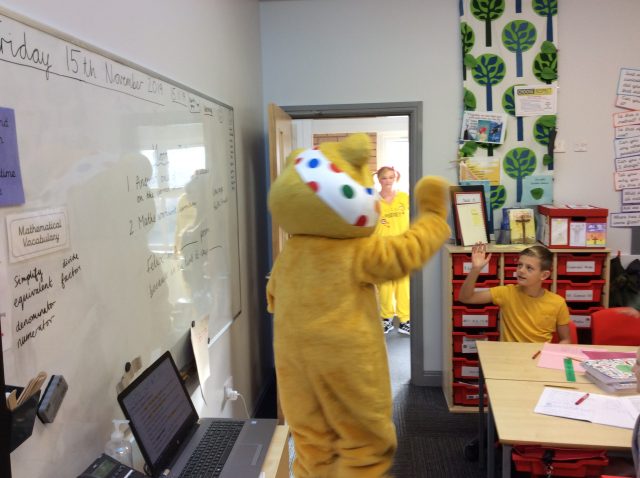 Poppy Debate
This week, we held a debate: "Should it be compulsory to wear a poppy for remembrance?" The children completed research for why people might be for or against wearing a poppy. 2 people were selected as the speakers of the debate to make sure everyone had the chance to express their points.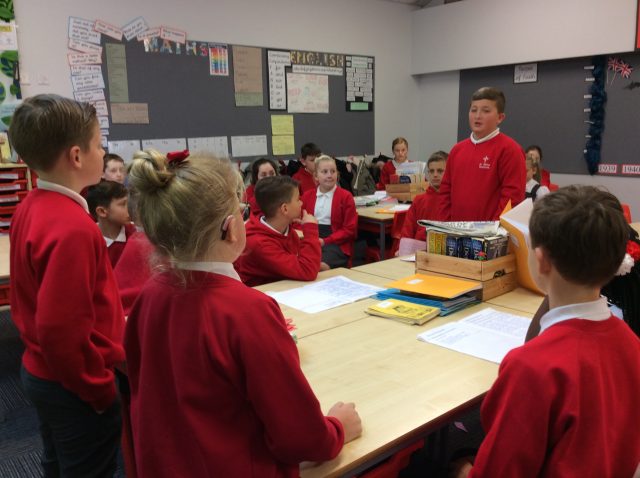 Worship Team
A huge thank you to our worship team for this half term who did a fantastic job assisting in class worships. On the final week of the half-term, they planned and led worship, asking brilliant questions and reading the story with excellent expression and confidence.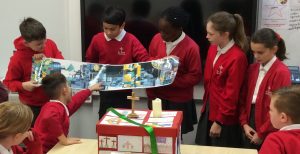 Westbrook Library Visit
We had a fantastic visit to Westbrook library, where Chris Bent gave a fascinating talk to the class. He told us all about his father's story from World War II and the children were captivated!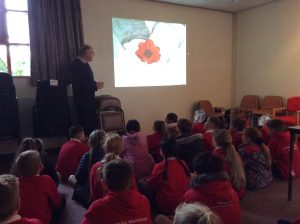 Design and Technology – Bug Hotels
Linking to our science topic of classifying living things, the children designed and made bug hotels from clay. They thought carefully about what bugs would like from a bug hotel as well as other design criteria such as durability and making it weather proof.
Tatton Park Trip
We had a fantastic (but wet!) day at Tatton Park, learning all about the lives of servants in the Victorian era. We found out about jobs that boys and girls would do, including setting tables ready for dinner and preparing cucumber sandwiches for the family's afternoon tea. We also learnt about the role of a garden apprentice and saw the rose garden, orchard, vegetable patches and several of the greenhouses at Tatton.
Street Child Drama
This half-term, our topic is The Victorians and we have chosen to read Street Child by Berlie Doherty. It centres around the life of Jim Jarvis, who is orphaned early on in the book. The children thought carefully about the rent collector, Mr Spink, who evicts the family from their room, by participating in role play and creating freeze frames to help them plan a character description.