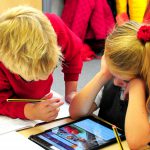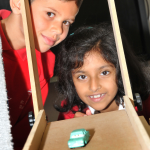 Our curriculum has consistently been recognised as Outstanding by Ofsted, and we pride ourselves upon our curriculum being creative, interesting, fun, challenging and engaging. We aim to adapt the projects that children study, to take account of their interests but to also open doors to new learning, experiences and interests. We use the arts as a tool for learning, involving children in drama, music, dance, visual art, literature and technology to capture their imagination and fire their curiosity.
We provide an enquiry based approach to learning, and teach children how to become independent learners and  to develop lifelong learning skills of problem solving, successfully working together, communication and the ability to reflect upon their strengths and next steps.
Each half term teachers plan a new project; these are based upon weekly questions or themes that connect different subjects to enable children to make sense of their learning.
Click on the links below to see a curriculum map for each year group. For more detailed information about different subjects please click the links to the left of the page, view the National Curriculum here or see your child's class teacher.