Welcome to our class page. Please check regularly to find out all about our exciting learning.
Reminders and Dates for the Spring Term
PE lessons are on a Tuesday and Friday.
Week commencing Monday 21st January 2019 – Health and Well-being Week
Tuesday 22nd January 2019 – Visit from the school nurse
Our Learning
Gymnastics
This half term, we are focusing on floor work in gymnastics. During our first lesson, we explored the different shapes that are involved in routines such as straddle, pike, tuck, star, straight, mushroom etc. Working in partners, the children explored the different shapes and had to perform them with control; they found it trickier than they initially thought! They then used these shapes to create a mini sequence.
no images were found
RE – Significant Events and Freedom
This half term we are exploring "Why is the Exodus such a Significant Event is Jewish and Christian History?" To begin, we looked at different significant events in history and what makes them significant. As we continued to learn about different significant events, we discovered that many events were linked to freedom. We created freeze frames of these different history events which included Obama becoming President of the USA, the end of WWI, the abolition of slavery, Nelson Mandela being released from prison and women having the right to vote.
no images were found
Music
Throughout the half term, the children have been learning to play the recorder and explored the music of Michael Jackson. They sang different songs with harmonies and played different parts of the songs on the recorder.
no images were found
Clippy Birds: Survival of the Fittest
In Science, we explored the idea of evolution and the survival of the fittest. The weaker animals (or animals less suited to their environment) die off, and the strongest survive and reproduce to create even stronger and better adapted offspring. This evolution happens over millions of years, and can even result in a new species being formed.
In our activity, the children had different 'beaks' (pegs and clips), which were used to pick up their 'food' (red lentils, butter beans and black-eyed beans). Depending on how much food was collected, the birds died, survived or survived and reproduced. We found that the Tiny Beaks (the pegs) survived and reproduced the best because their beaks were better adapted to picking up the food which gave the most calories; furthermore, they needed fewer calories to survive and reproduce. The Gaping Beaks were quickest to go extinct as they need a lot of calories to survive and their beaks were not well adapted to picking up the most calorific food!
no images were found
RE Drama – Acts 21
Our RE topic this half-term is 'People of Faith' where we are exploring how faith affects people's lives, how early Christians helped to build God's kingdom and how present Christians are continuing to do so. Paul was an early Christian and helped to spread the word of Christ. We read Acts 21 together and the children re-enacted different parts of the passage.
no images were found
Worship Team
Well done to our class worship team who delivered their own worship session! They worked together brilliantly to act out the story from the Bible, The Bad Brother. They asked the class questions about honesty and justice and received some brilliant reflections. All of the class really enjoyed their worship session!
no images were found
PE- Badminton Tournament – Miss Cragg's Class vs. Mr Henshaw's Class
Overall winners : Miss Cragg's class!
The children have been working extremely hard this half term to perfect the different badminton techniques. They put their skills to the test in a tournament against Mr Henshaw's class. It was very close, but my class won overall! Well done, everybody!
no images were found
Debate – Should Corporal Punishment be Reinstated?
The children planned and took part in a debate – should corporal punishment be reinstated? Many children thought that corporal punishment should be reinstated, and they thought children would learn their lesson more effectively, when they misbehave, if a physical punishment was given. However, the counter argument against corporal punishment was very strong and they took into consideration the mental and physical health of the child.
The final decision was made not to reinstate corporal punishment.
no images were found
Design and Technology
The children have been investigating Victorian teapots by researching the different colours, styles and patterns; they used their research to create a plan of what they wanted their teapot to look like. Once their plans were finished, the children created teapots using clay. Despite it being quite tricky, the teapots looked brilliant once they were finished!
Victorian Drama
We have some excellent actors in our class! We explored the lives of Victorian children in schools. The children entered their classroom to find they had a new teacher: Madam Cragg. Not a word was spoken and the children took their seats. The lesson consisted of several tasks: handwriting practice; naming countries on a map; and reciting bible verses. The children found it rather amusing which resulted in time wearing the dunce's hat! Following this, the children took the lead role as the teacher and taught their peers and we did some hot seating and freeze frames!
no images were found
Quarry Bank Mill
What a fantastic day we had at Quarry Bank Mill! We explored the different areas of the mill and learned all about the working conditions of the children and comparing it to our lifestyles today. Most of the children thought it would be too hard working in the mill and it would be much easier being a child now as there is less work to do!
no images were found
English – Drama
This week, we have been exploring the wordless book, Journey. The children explored the text and created a piece of drama.
no images were found
Year 5
Visit to the Foodbank Warehouse
A group of Year 5s were nominated by their classes to make a visit to the Foodbank Warehouse in Warrington.  We had an exciting trip on the local bus, where we spoke to several members of the public, who all agreed that it was a shame that Foodbanks are needed.  We then walked to the warehouse, where Rob, the manager, got the children working!  They had to label the food with the best before dates, sort them into buckets and then weigh them.  Then Rob asked them to place their items in the correct places on the shelves.  We even helped to prepare an order for the distribution centre, before getting the bus back to school.  What a morning! The children are now preparing a presentation for the rest of the class.
Foodbank Warrington
As part of our PSHE and Geography work, we have been learning about volunteer groups in our local community.  Foodbank is an essential part of our town, which is quite sad – we can hardly believe that in 2018 there are people in our community who do not have food to eat.  Andy, from Orford Foodbank, came in to tell us about the work of the Trussel Trust and why foodbanks are necessary.
no images were found
St Gregory's High School Taster Day
Year Five have been very lucky today. We have been to a taster day at St Greg's. Throughout the day we have experienced life as a secondary school pupil. The children had a really exciting day trialling lessons such as Trampolining, DT/Resistant Materials – making our own key rings, and Science. Some groups even went to the school library where they took part in an exciting quiz! I am sure we are all now looking forward to joining secondary school in a year or so.
no images were found
Sports Day and 100 Mile Launch
We have had a very sporty week in Year 5. We held our Sports Day on Tuesday and have had special visitors today, Thursday, from New Balance.
Firstly, our Sports Day went really well. Well done to all the children taking part, as they all gave it their best! It was a great event, with the children all supporting one another. Another big well done and thank you to all the parents and toddlers taking part in your races.
Secondly, in conjunction with out 100 mile challenge starting next year, we have had a fun afternoon being really active. We played games, ran a mile and put our tennis and football skills to the test.
London Trip
We really enjoyed our trip to London. Whilst we were there, we visited the Tower of London (overlooking Tower Bridge), saw an AMAZING show of Aladdin, visited the Houses of Parliament, and really enjoyed our trip to McDonalds, too! We had so much fun and were really sensible throughout the trip.
no images were found
Walk Through The Bible
This half term, Year 5 are having a special visitor. He will be using drama to tell the story of the Bible from the Old Testament to the New Testament.
no images were found
PAN and Science Week
It has been a very busy week for Year 5 with PAN and Science week. Firstly, we would like to congratulate all the children who took part in PAN – they performed magnificently and professionally, and were a credit to the school. The children all really enjoyed themselves and had so much fun. We would like to think Vincent Van Gogh would be proud of our interpretation!
This year's theme for science week is all about learning about the out doors and world around us. Year 5 conducted many investigations exploring as many uses of Science we can find, such as finding patterns in plants, hunting for animals and their habitats.

no images were found
Curtis Jobling
We had an inspiring day when author and illustrator Curtis Jobling came into school.  He drew some of his characters, read from his books and introduced us to Curious Cow.  Later, he explained how top authors – like him – write fantastic stories and when we had a go, we were impressed with the results.  Imagine getting a masterclass from the creator of Bob the Builder – incredible!
no images were found
Spaceport and Indian Art
We have had a really busy week in school this week. We visited Spaceport in Birkenhead on Friday as part of our 'Space' Topic. Whilst at Spaceport, we learned about how to become an astronaut, how the planets orbit the sun and how to make a rocket take off. Also, the children also took part in an Indian Art workshop with a visiting artist. They all loved coming back covered in glue! Here are some photos of our week!
Health Week
This week in school has been Health Week. We have had lots of exciting activities going on around school. We were all lucky enough to have an assembly on Wednesday with Sue Smith – a former professional footballer, who has played for many WSL teams, such as Doncaster Rovers Belles. She took a short session with each class, and our photos are below. We were really excited to hear all about her career and thoroughly enjoyed our session. We have also had a Science lesson where we talked about nutrition and healthy mind and heart.
Also, we have all been researching some of Earth's most famous rivers this week. We split into teams to become an expert in one river, which we shared with the rest of the class. Did you know, at its widest point the Amazon river can reach over 120 miles at its widest point during wet season? That's a great amount wider than the Mersey!
no images were found
Forces
This week, we have been learning all about forces. The children were using force meters to see whose shoe had the best grip. We found out that, the better the grip, the higher the amount of friction the shoe has when rubbing against the floor. The children all worked really well as part their groups.
no images were found
Christmas Dance
Year 5 have been fortunate enough to have a one-off dance lesson with Becky. We have worked on a special Christmas-themed dance to 'Rockin' Around the Christmas Tree'. Below are some pictures of us.
no images were found
Clay Monkeys
As part of our topic about the Maya people, we have been looking at artists from Central America. We noticed artists in the region paint, draw and create models of animals in their local environment, including monkeys. This inspired us to create our monkeys.
Trip to MoSI
We are all really excited to start our new topic in Science this half term. We are going to be learning all about forces! The children are feeling very inspired after our trip to the Museum of Science and Industry last week. We explored the whole museum, where we saw a demonstration of the mills, lots of HUGE pumps, and we thoroughly enjoyed our workshop, learning about Sir Isaac Newton and developing our understanding of forces.
Class Assembly
This week, we held our class parent assembly around the topic of Remembrance Sunday.  The children were fortunate enough to present it twice, so that the whole school could see it.  The children learned all about two soldiers from World War I and soldiers in current wars, writing poems and letters on this subject.  They shared their learning confidently and sang hymns magnificently and sensitively. Well done everyone!
no images were found
DT – Totem Poles
As part of our Native American topic, the children have designed their own section of our class totem poles.  The children researched which colour and animal would suit them best, based on Native American traditions. We made our sections out of Modroc, and have now painted them. Once dried, they will form part of our class totem poles.
Religious Education – Bible Challenge
This term's RE is all about the structure of the Bible and exploring why and how people use it.  Most recently, we have been looking at the miracles of Jesus, and searching for them in the Bible.
no images were found
Chemistry with Cabbage
Year 5 have been visited by a talented scientist called Mrs Watson. She worked with our class all day on Thursday, and conducted a wide range of exciting experiments. The children also had a try at some really interesting chemistry.  We made our own indicators to test for acids and alkalis and made our own slime – yuk!
Roald Dahl Day
Today, we have been dressed up as our favourite Roald Dahl characters. We have taken part in lots of exciting learning activities, such as a workshop, focussing on our book for the day – 'James and the Giant Peach' – and we even made our own songs about our book.
no images were found
Our Learning from Year 4
Lego Workshop
This week, we had a company called Junior Stem in to work with us.  We used Lego to build robots and then we used a programming app on the iPad to control our robots.  It was amazing! Take a look…
Watch some of our videos to see our robots in motion by clicking on the links below:
Microscopes
We were loaned some microscopes from a real science laboratory recently.  We were very excited to use them!  We examined a number of different samples in petri dishes.  We had to try to guess what they were, then we had a closer look with the microscope and we described the materials using scientific vocabulary. We felt like real scientists!
no images were found
Beowolf
We loved reading the story of Beowolf and how he defeated the gruesome monster Grendel.  We wrote our own versions of the story and we created some beautiful artwork to represent the story…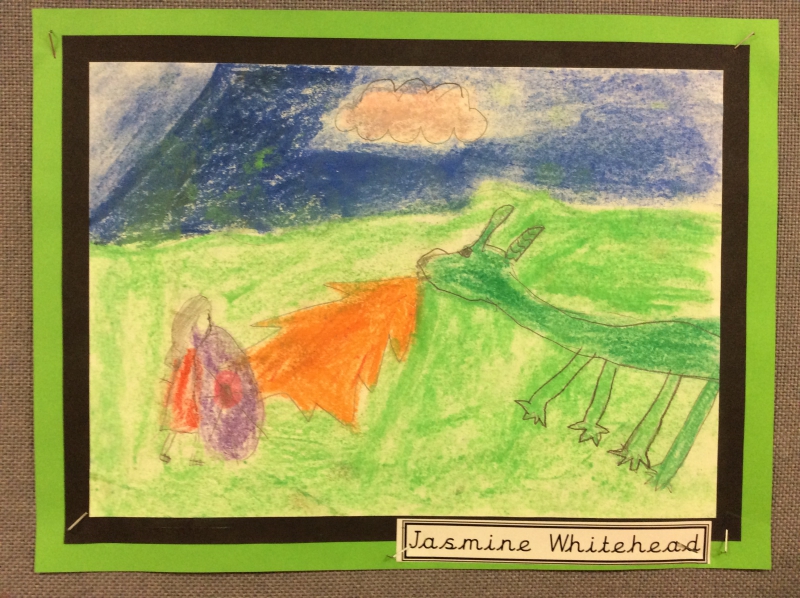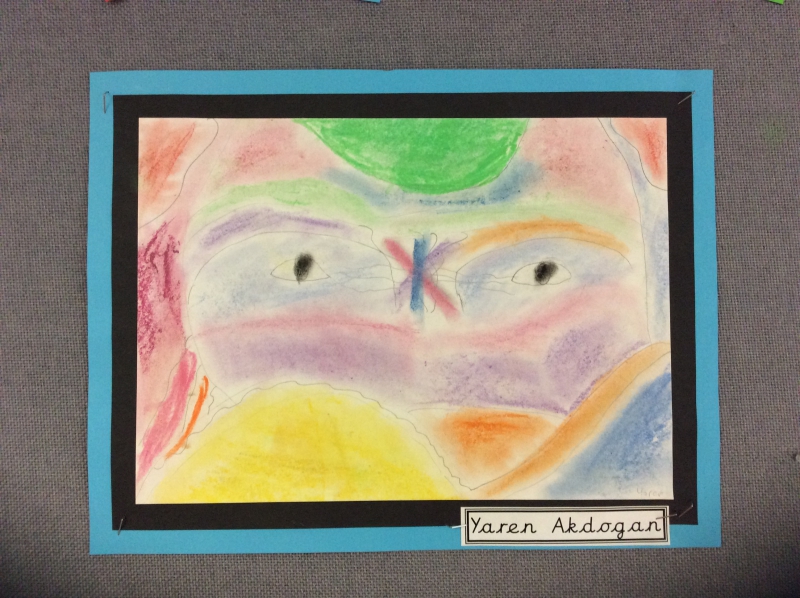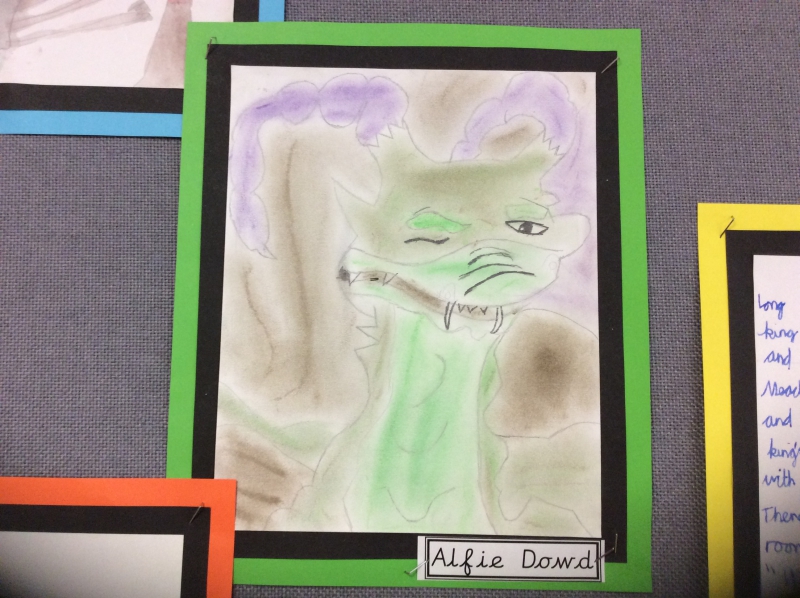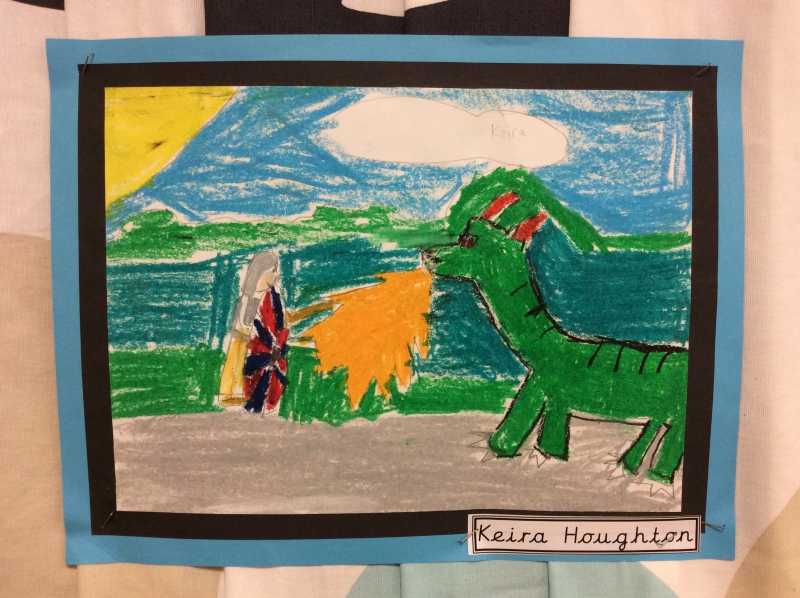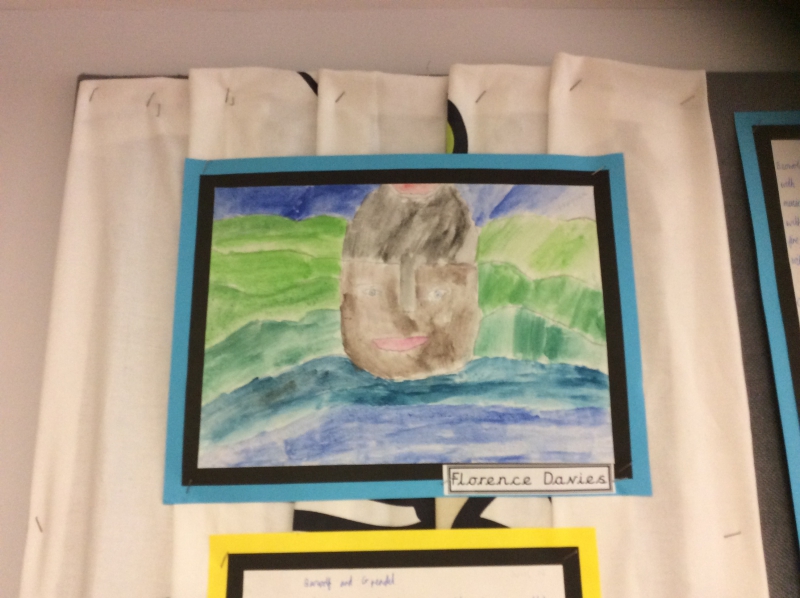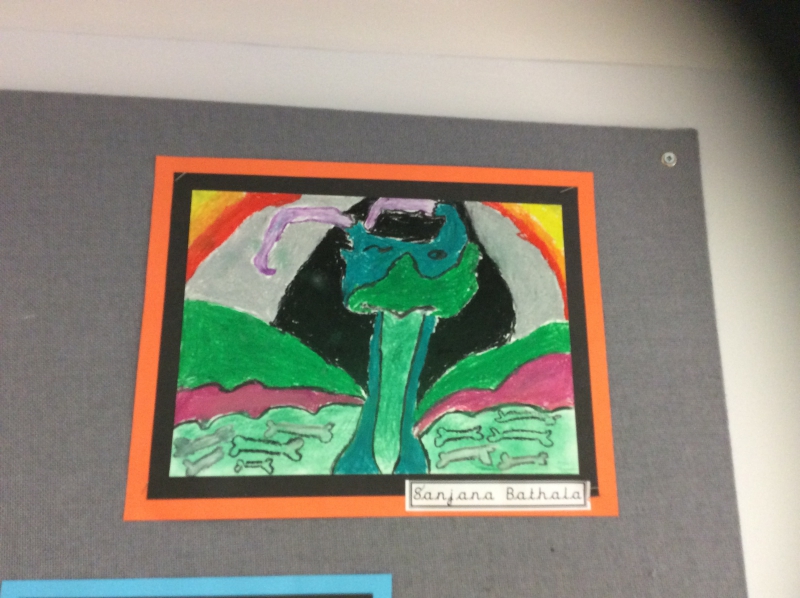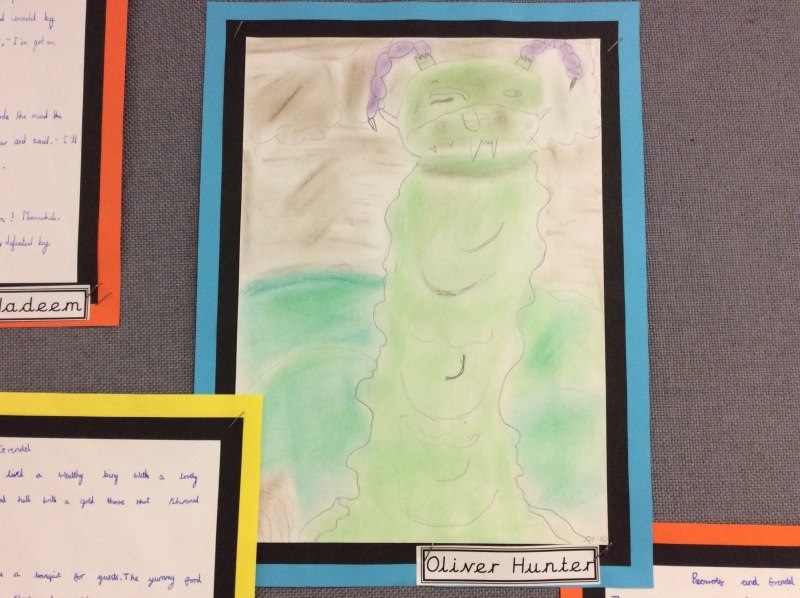 Design Technology
We had a DT Day earlier this week to design and make Viking shields and helmets.  We decided to use clay because it is very mouldable and because we could paint our shields when the clay had dried.  We worked in pairs to design them and then we each made our own shield or helmet.  We evaluated our designs by sharing them with other children.
no images were found
Weaver Hall Museum
We had a fabulous day at Weaver Hall Museum on 3rd May where we learned all about the Vikings.  First, we met Olaf the Viking.  He told us stories and riddles, played the lyre for us, showed us lots of Viking and Anglo-Saxon artefacts and we even practised a Viking battle formation!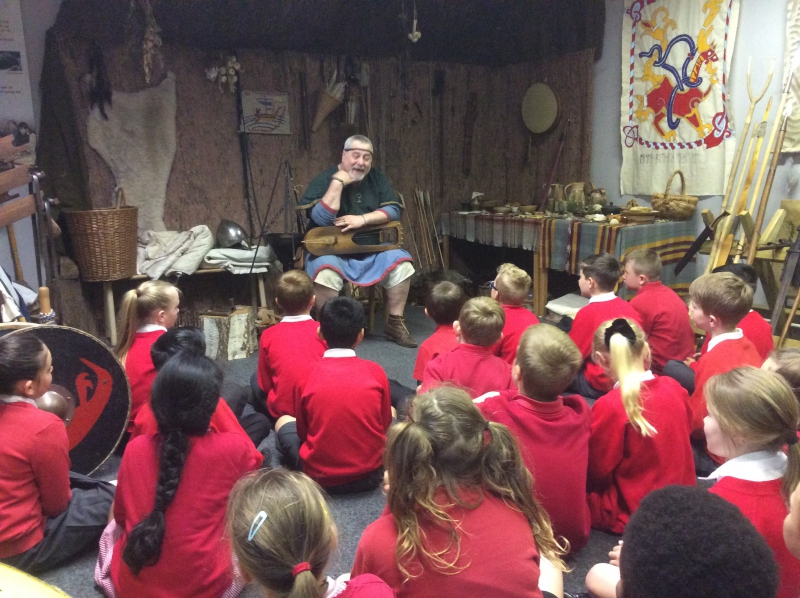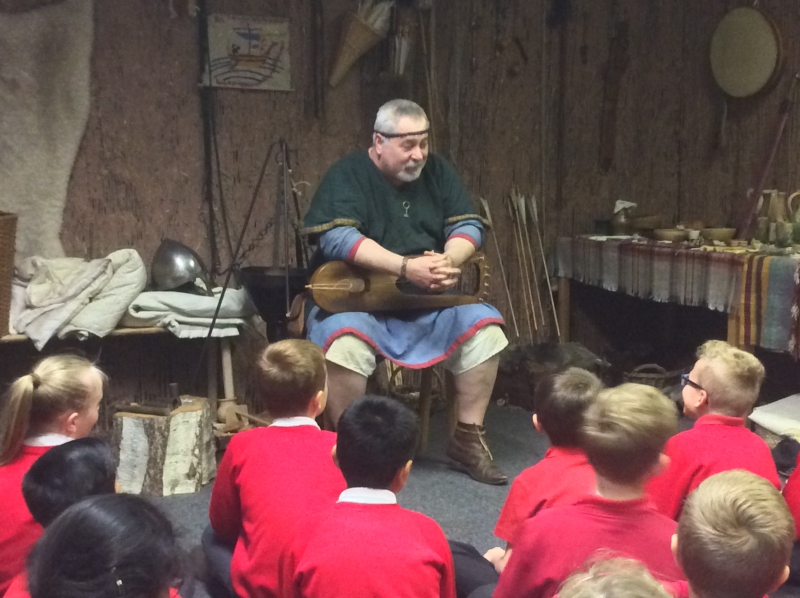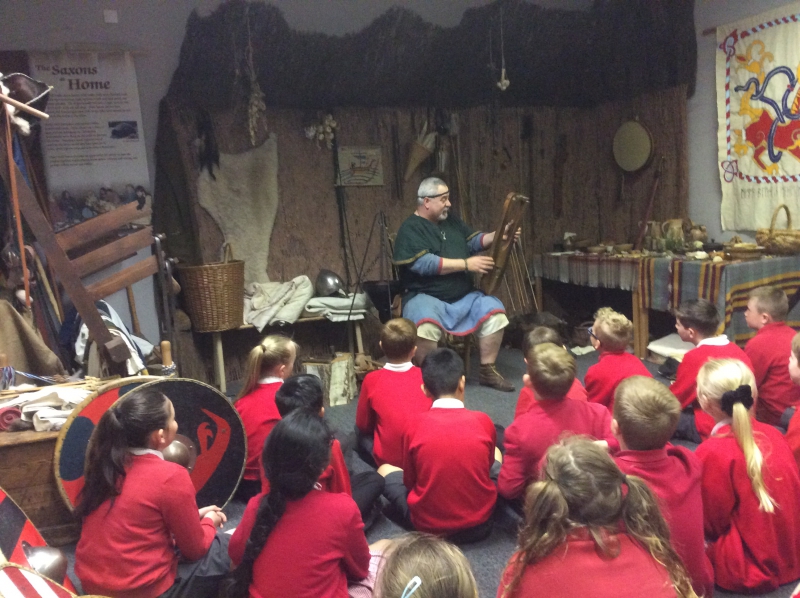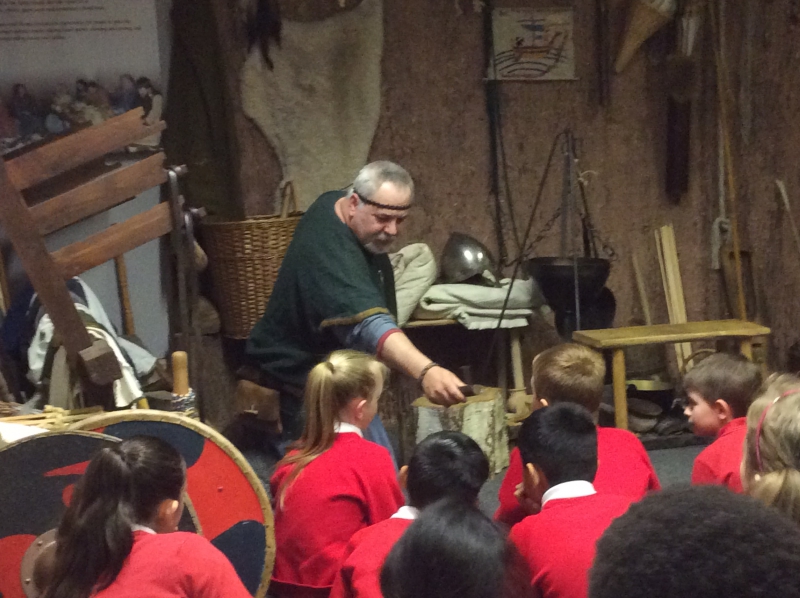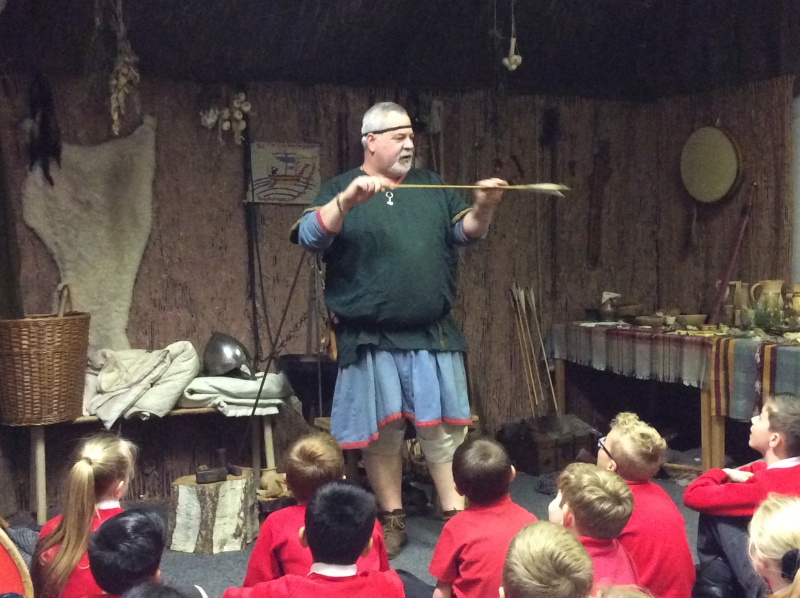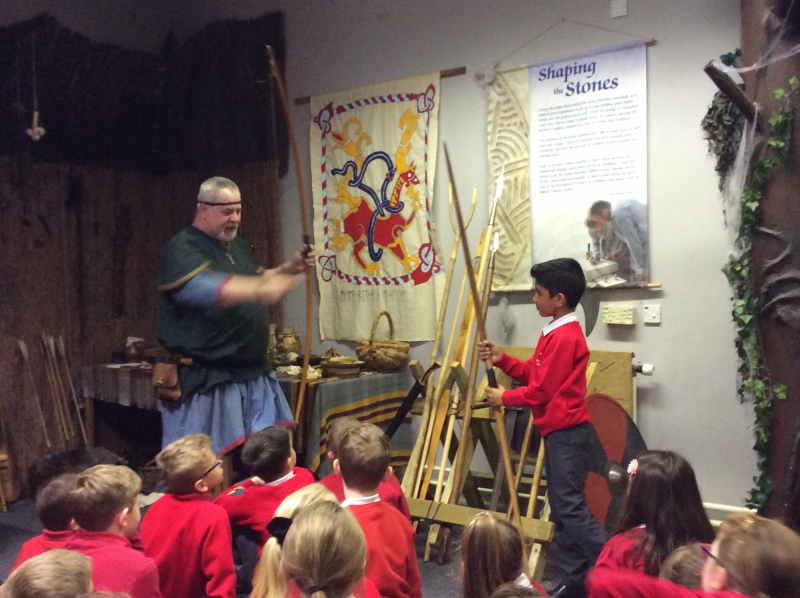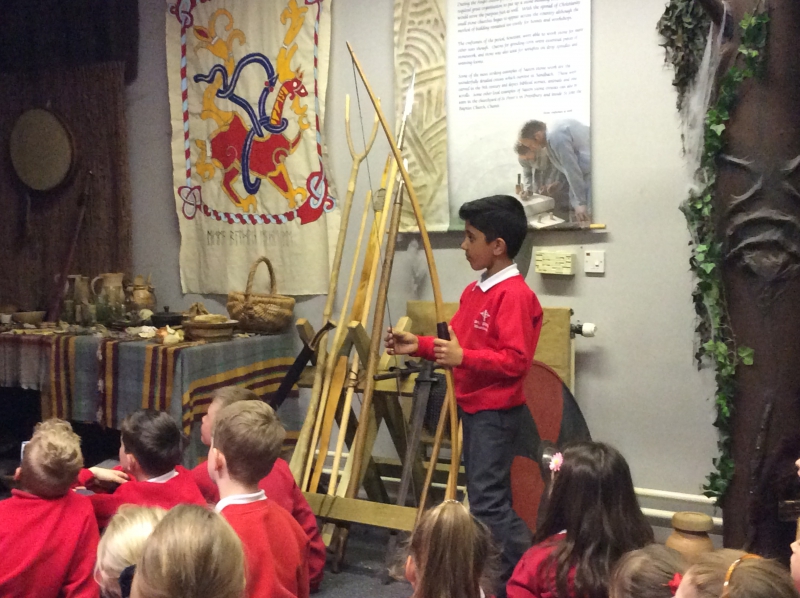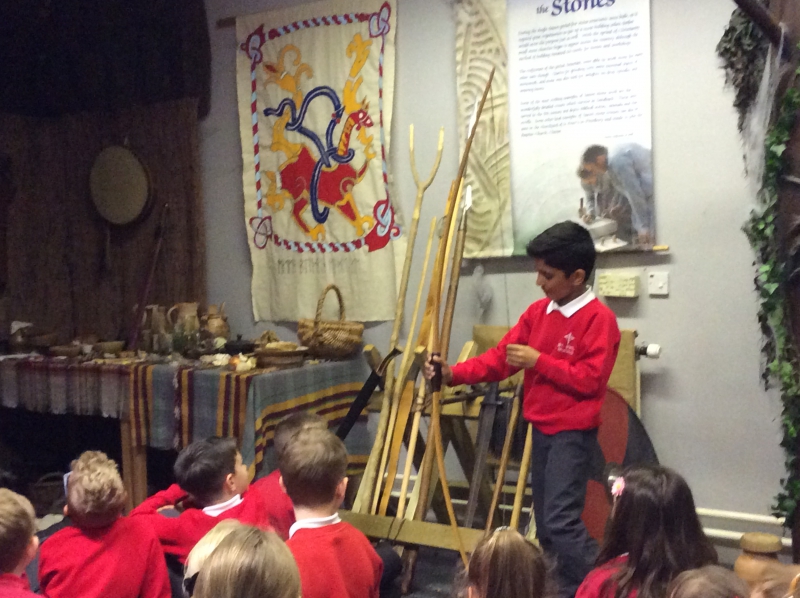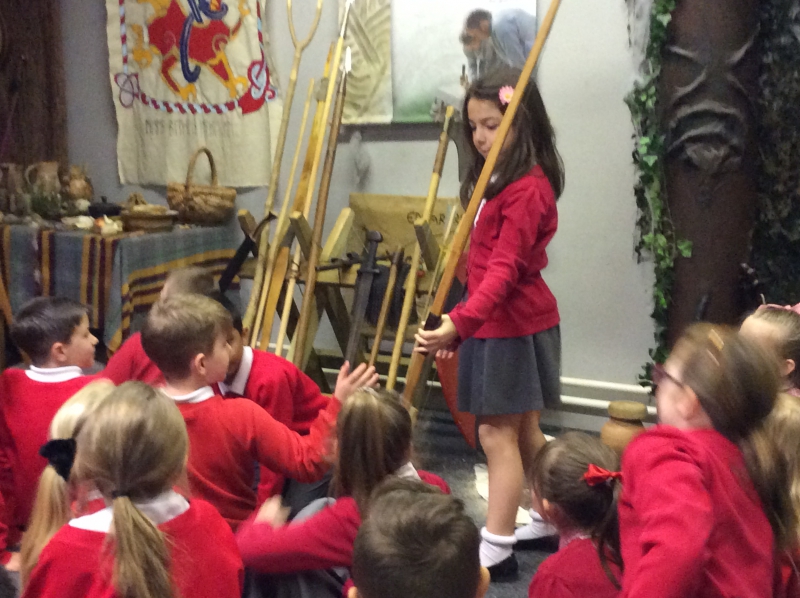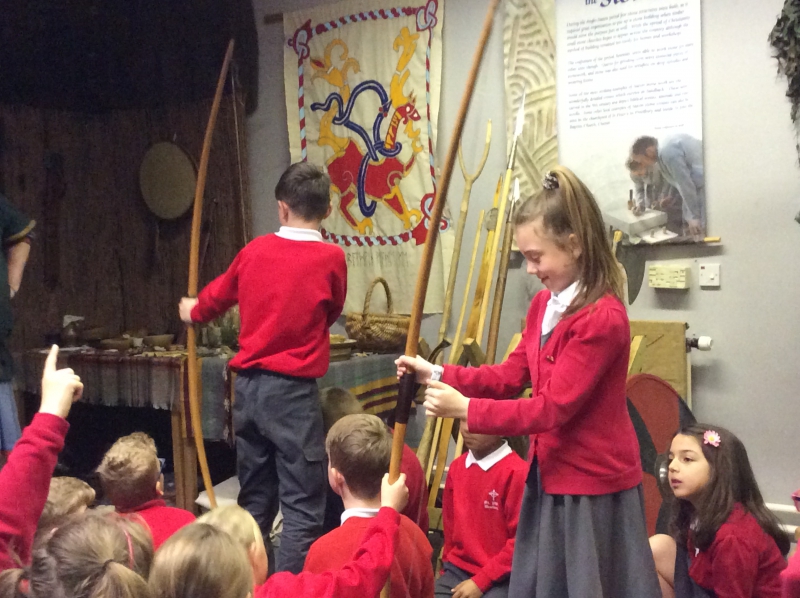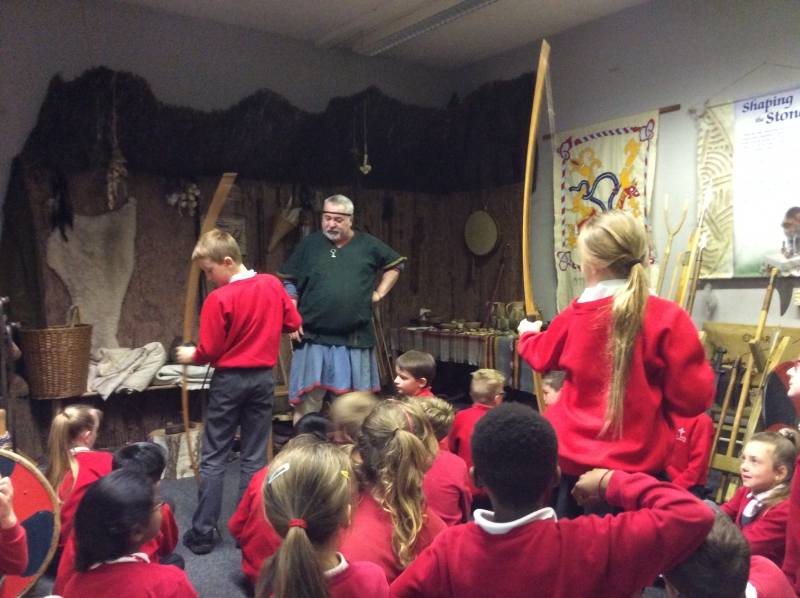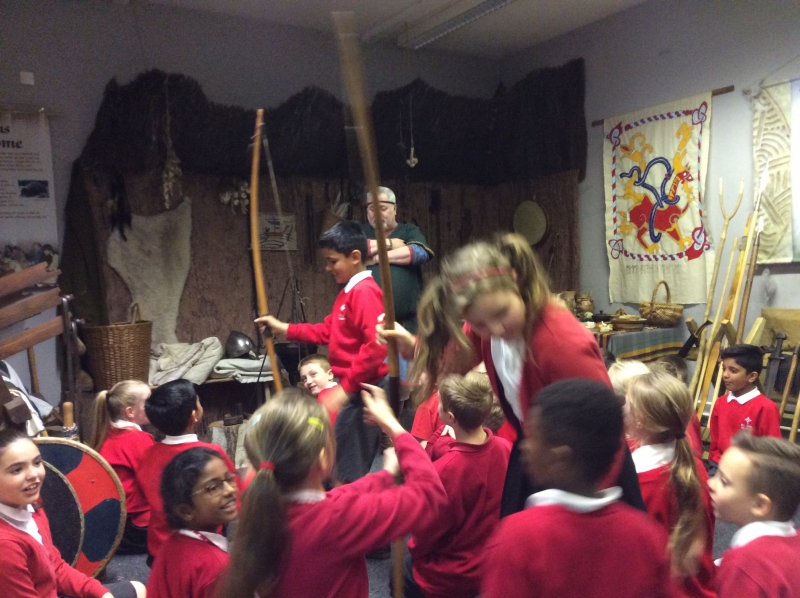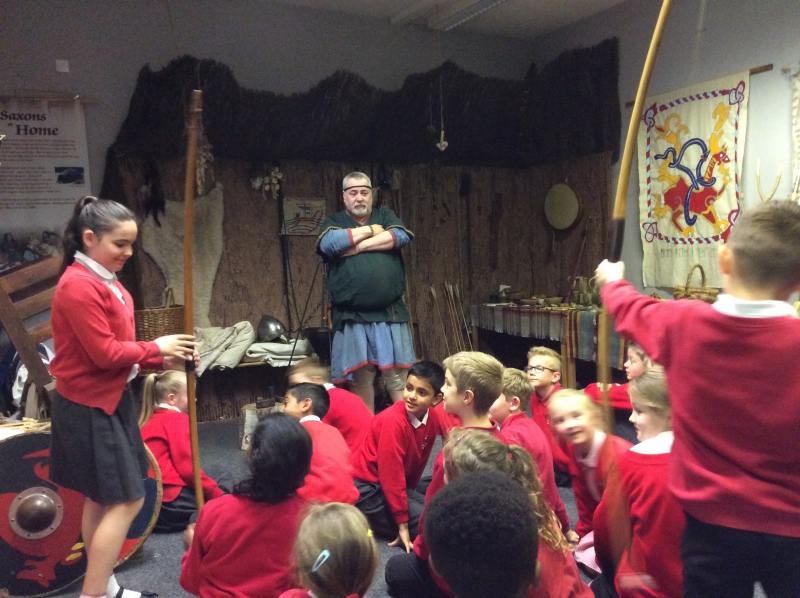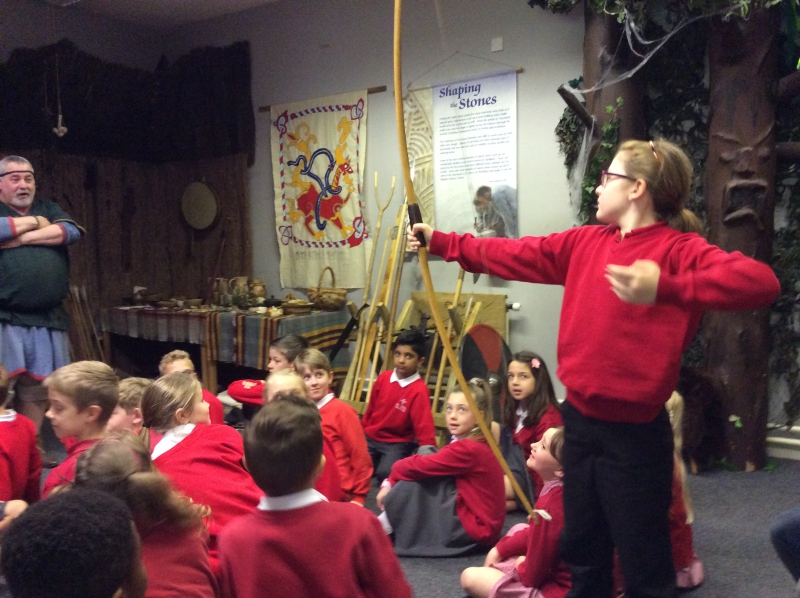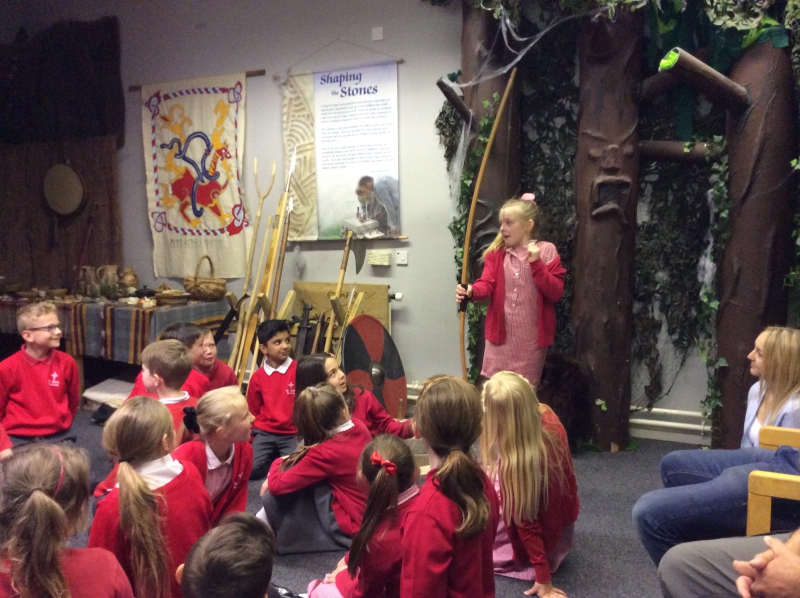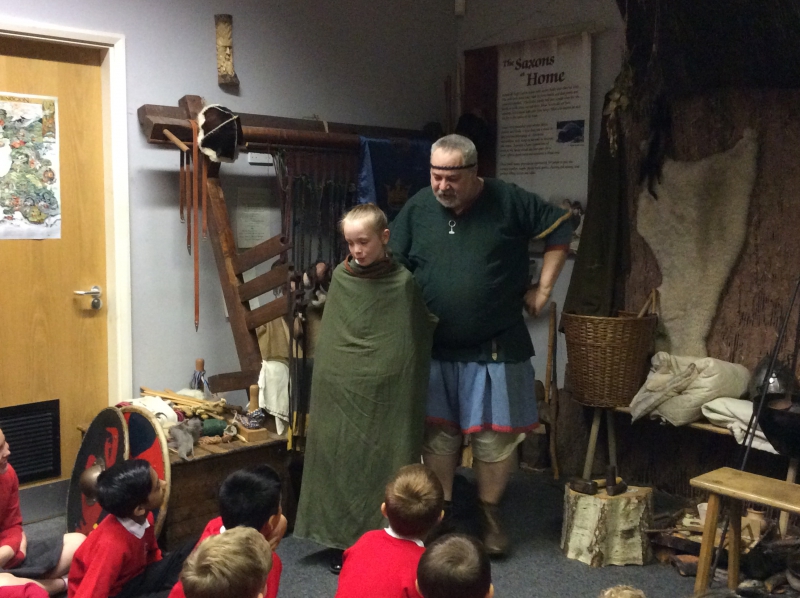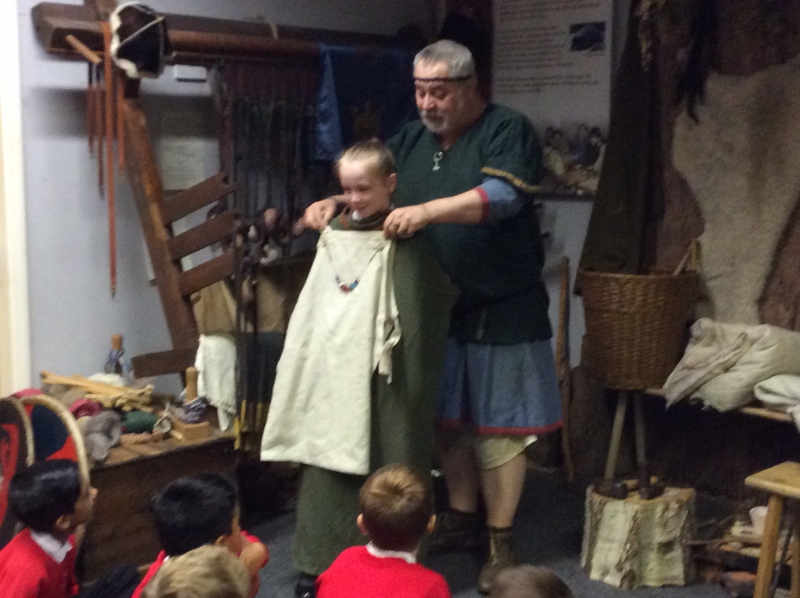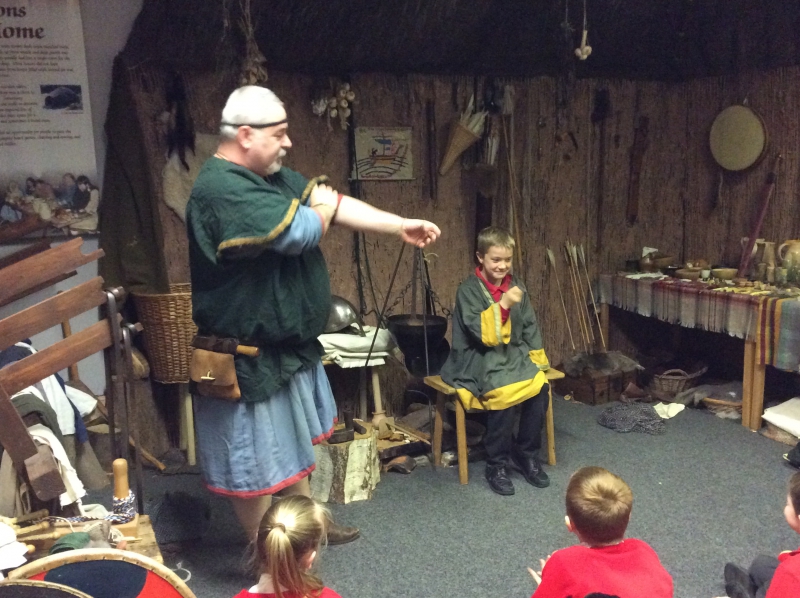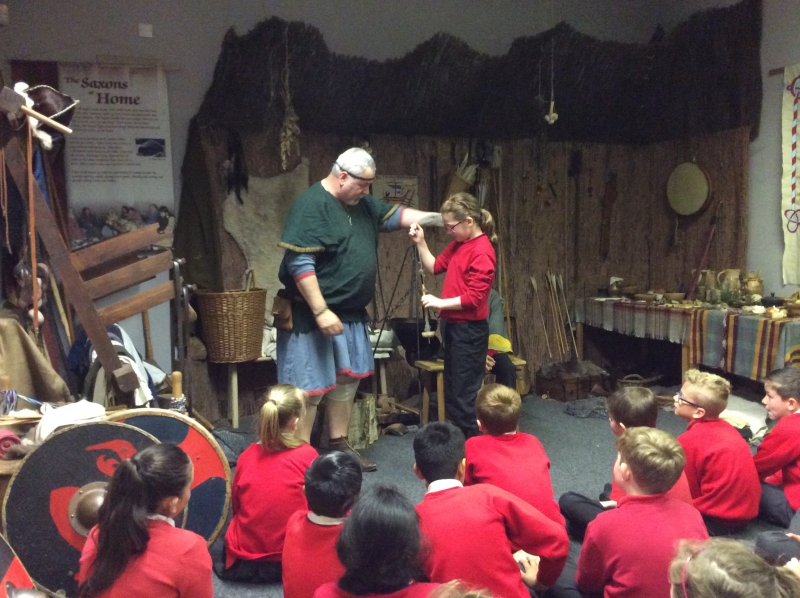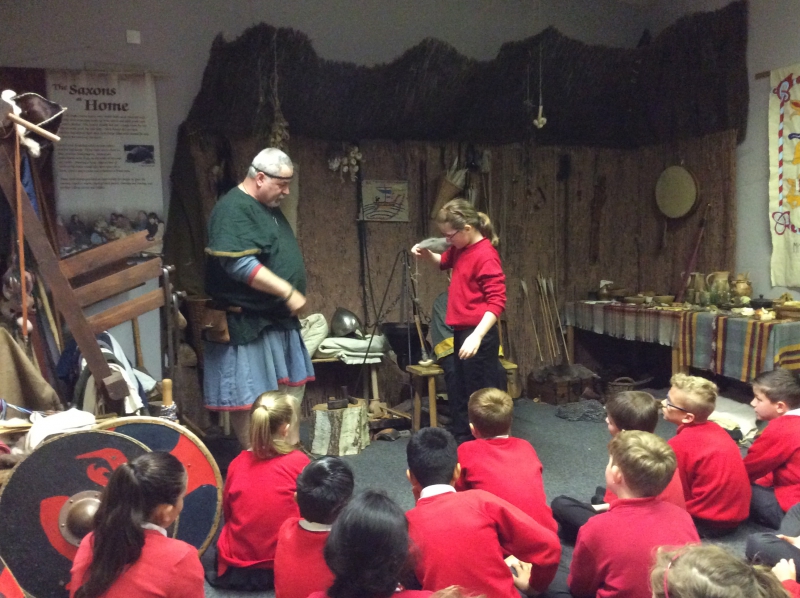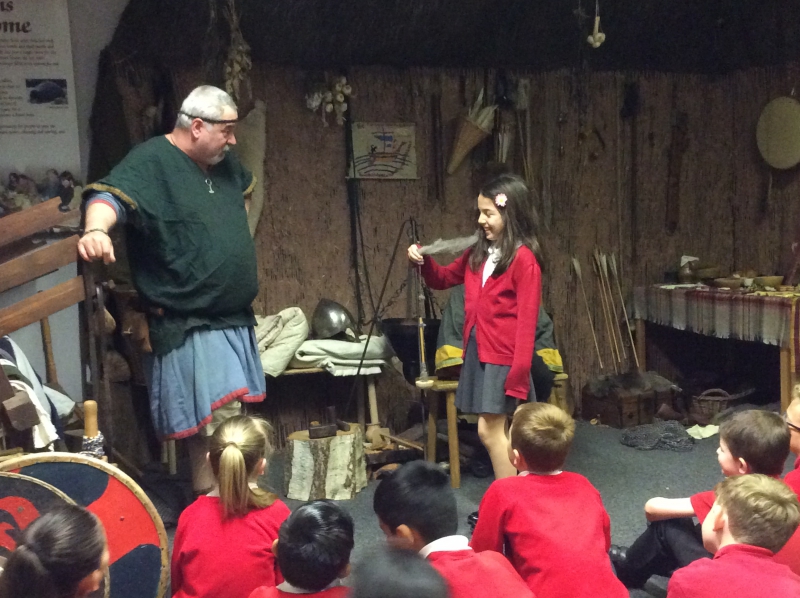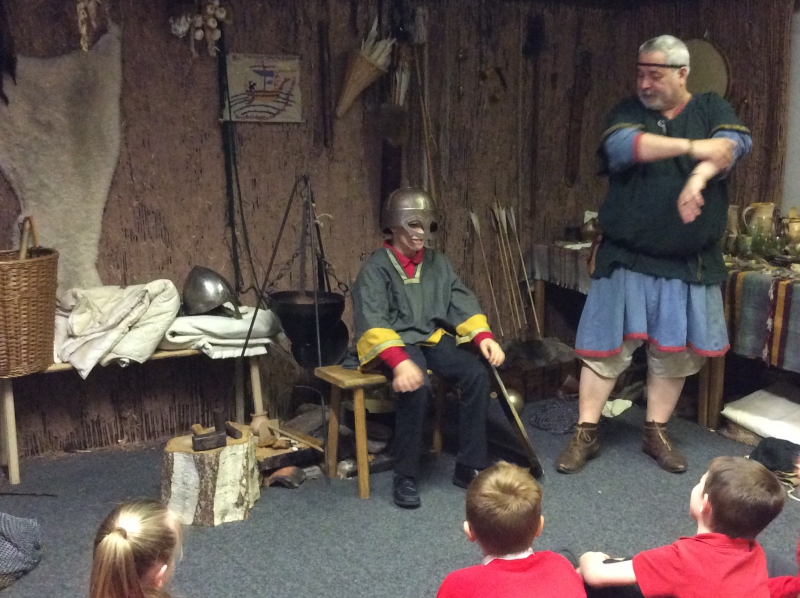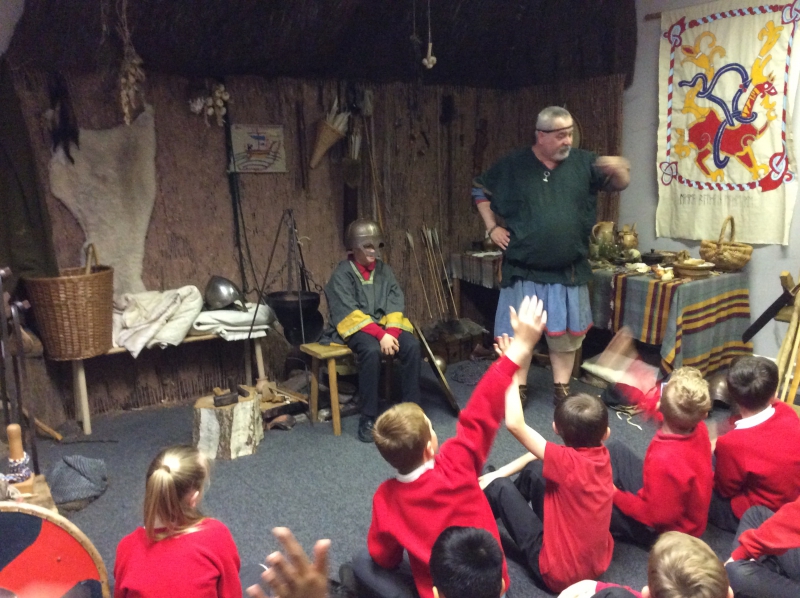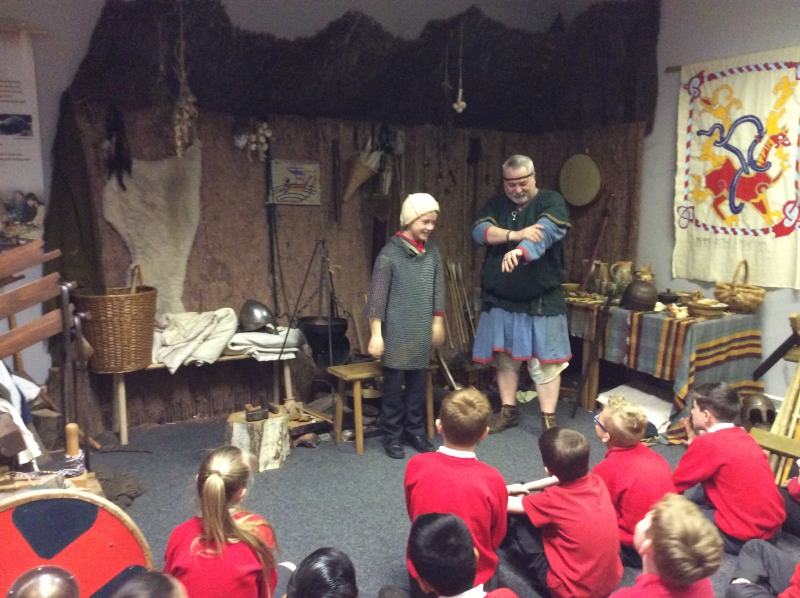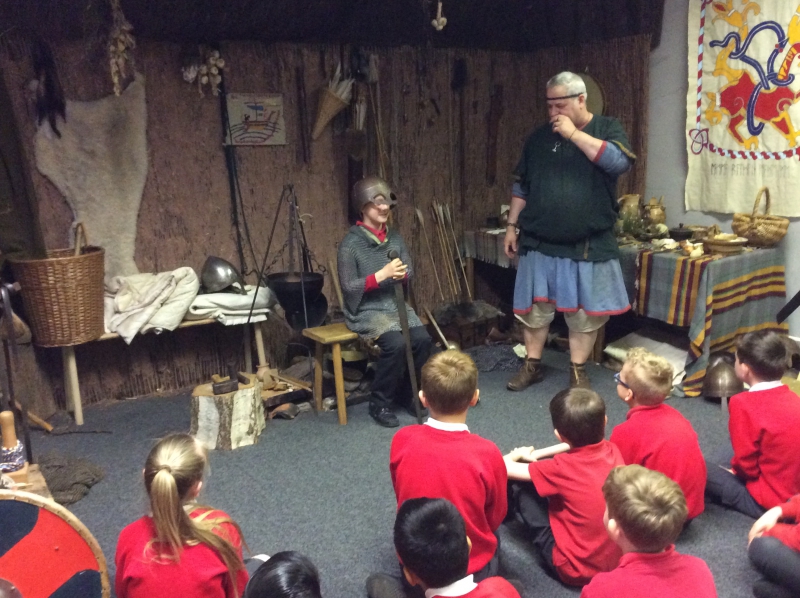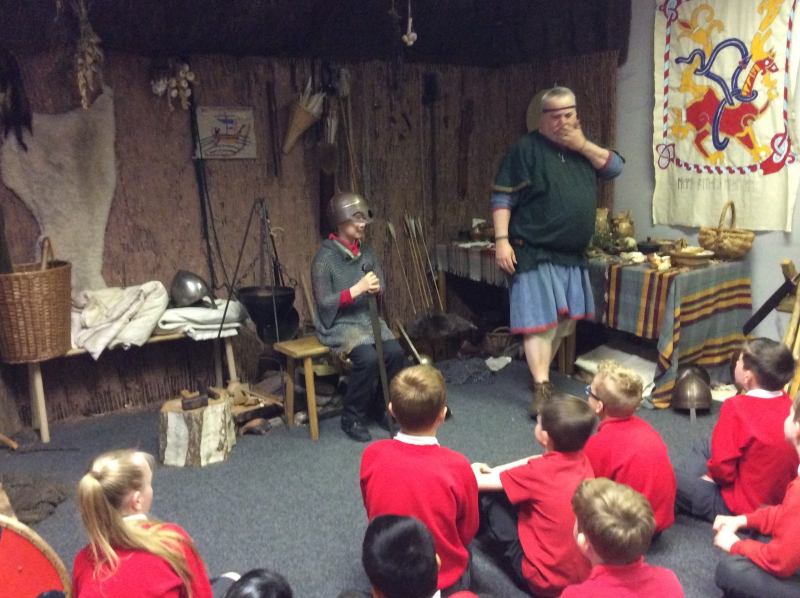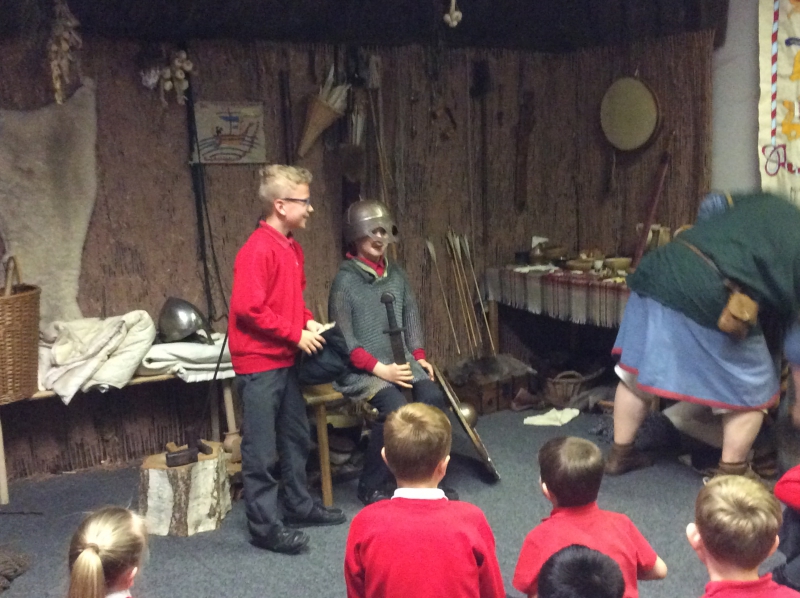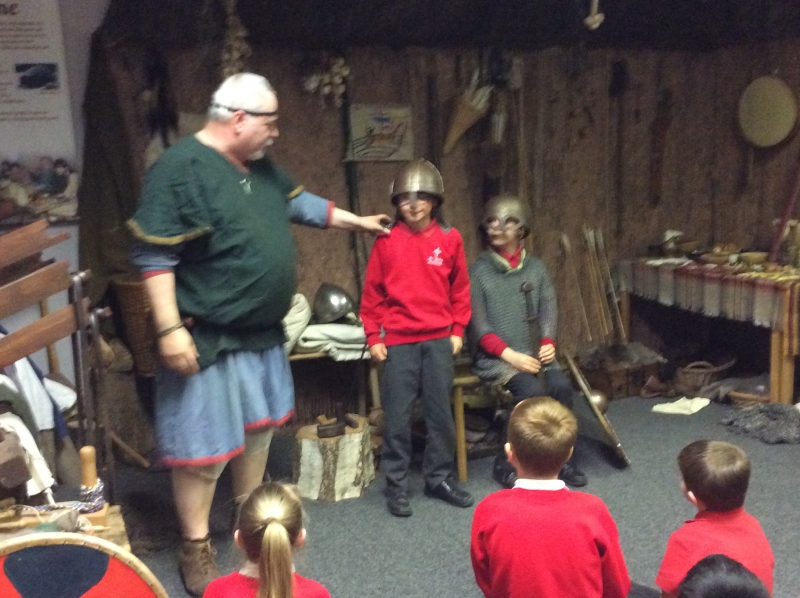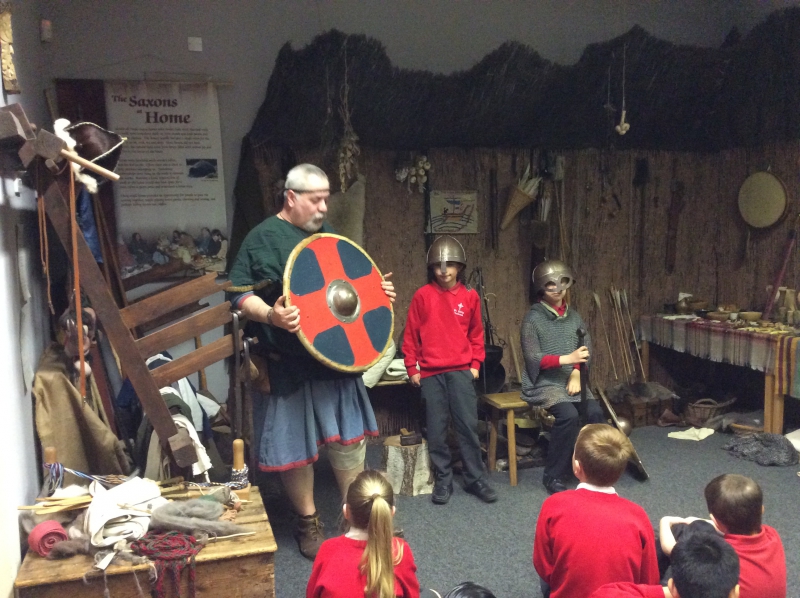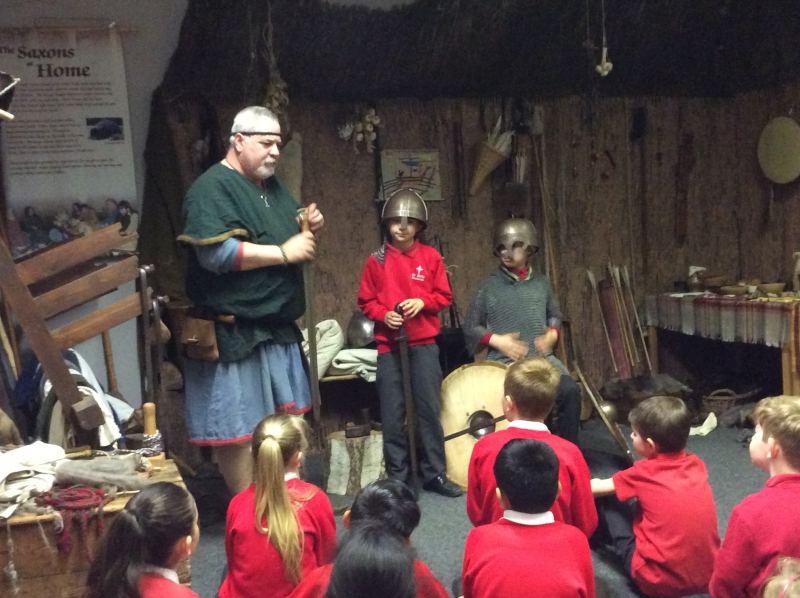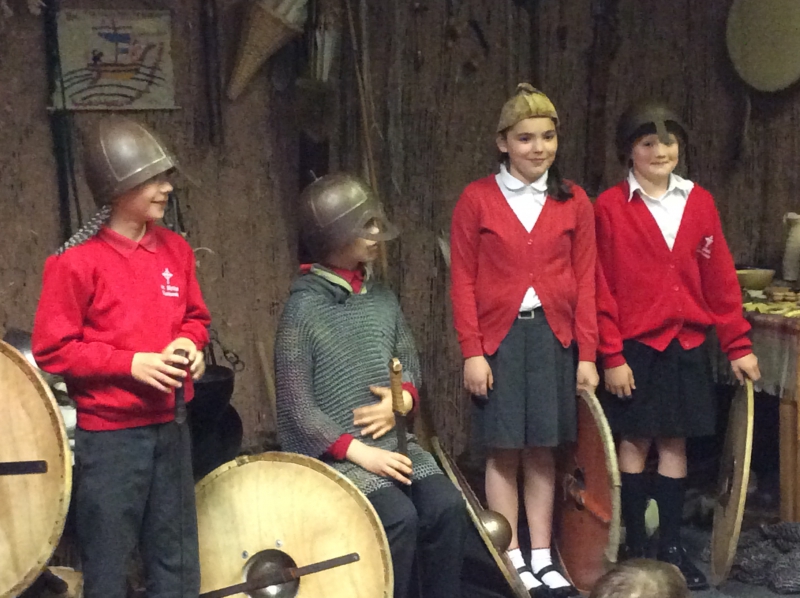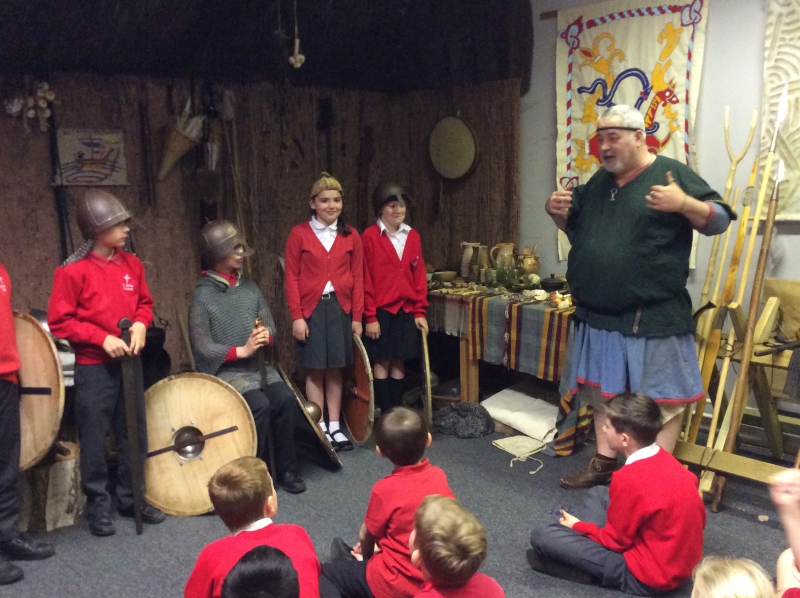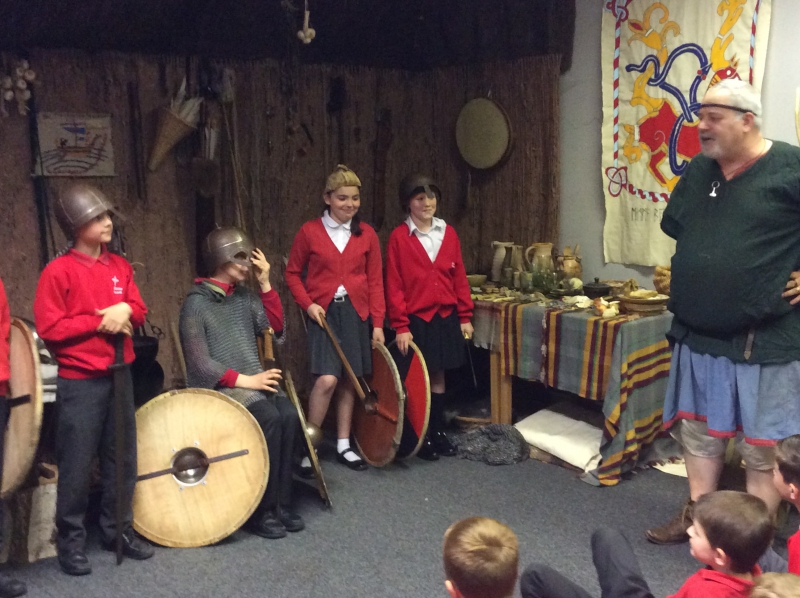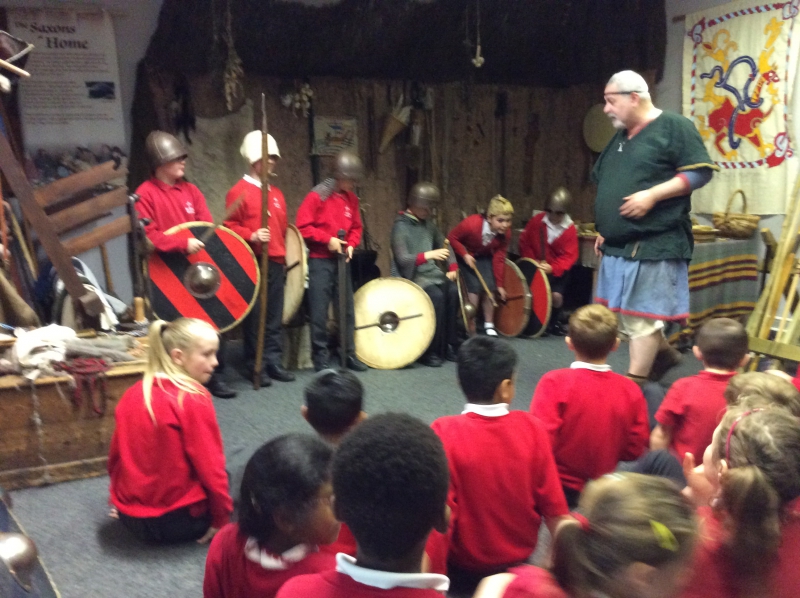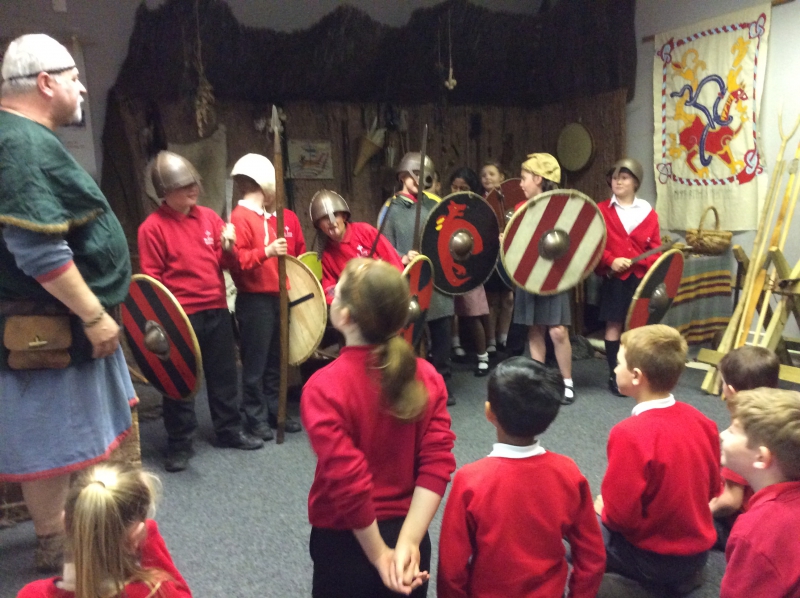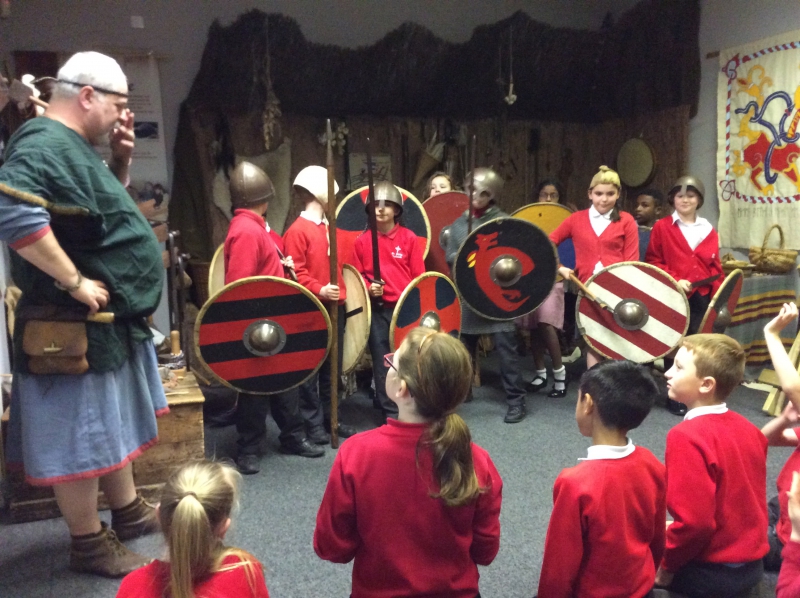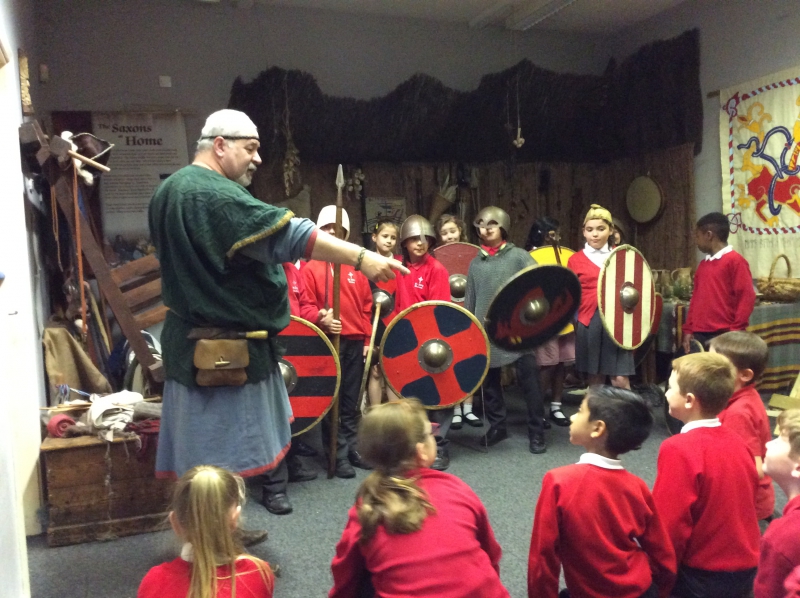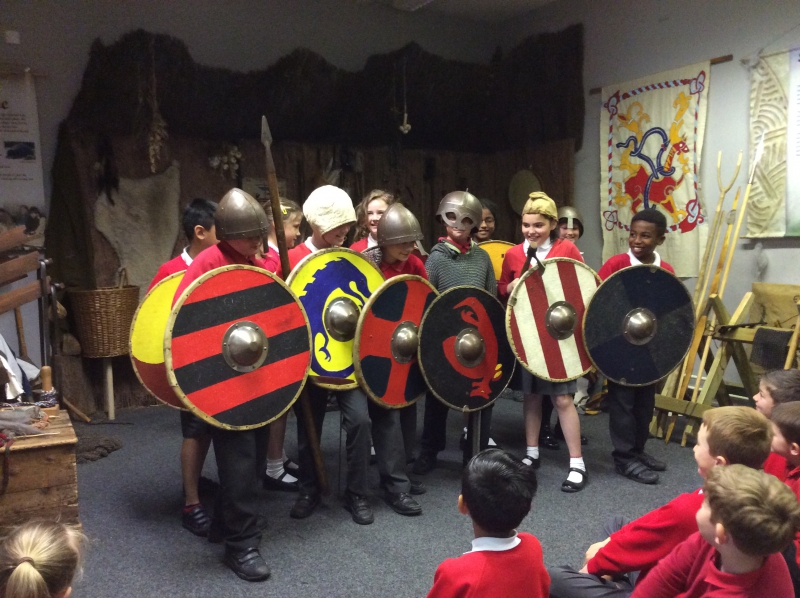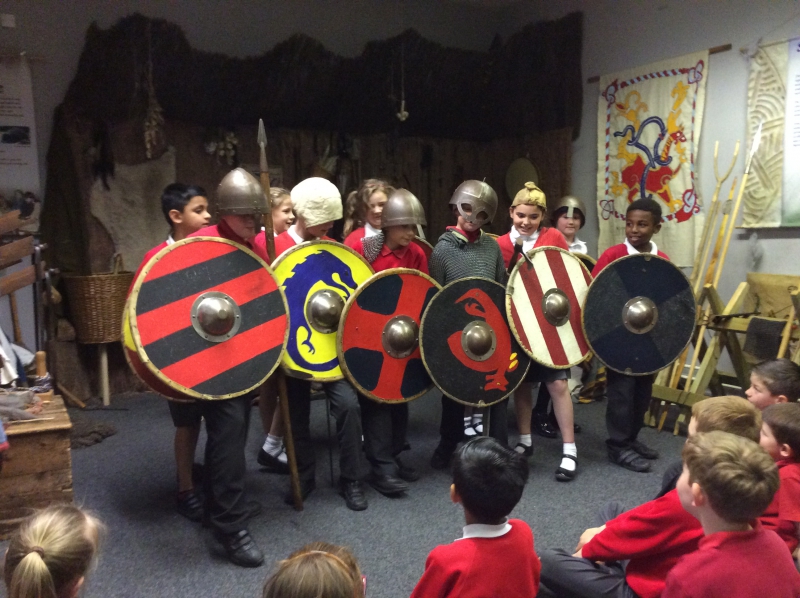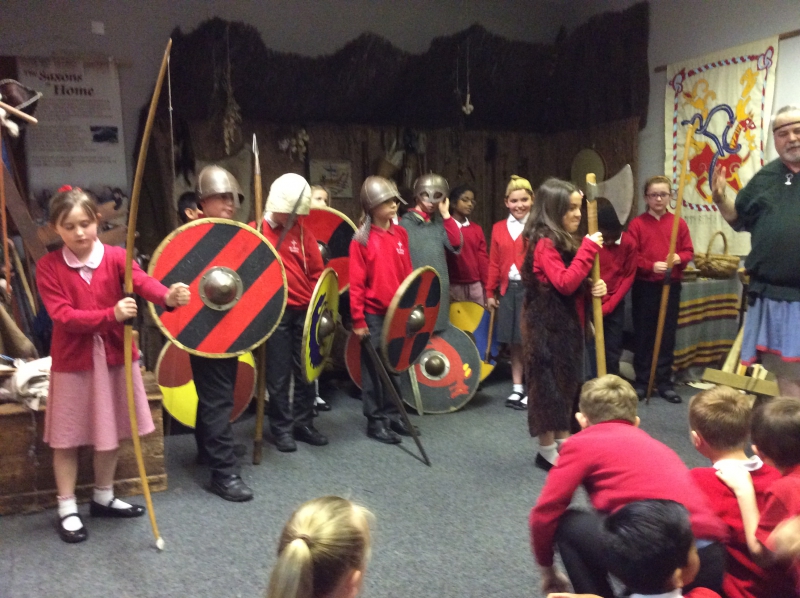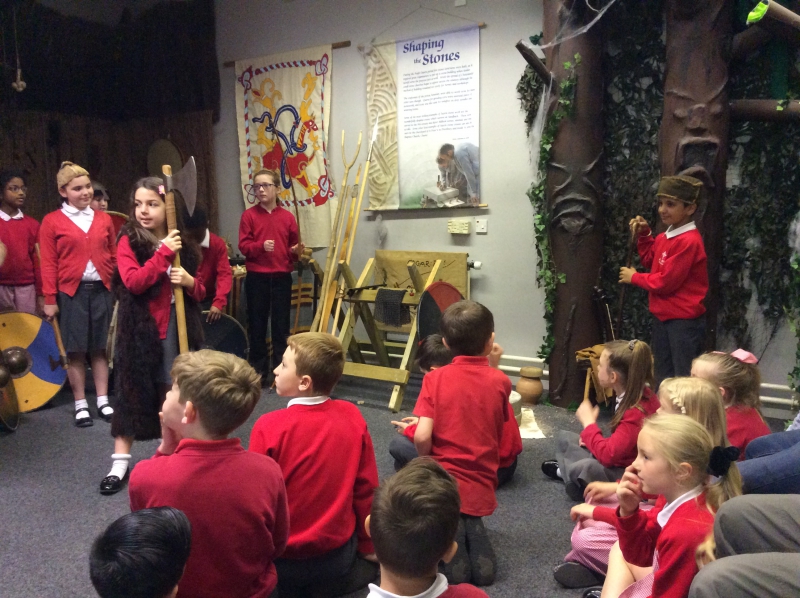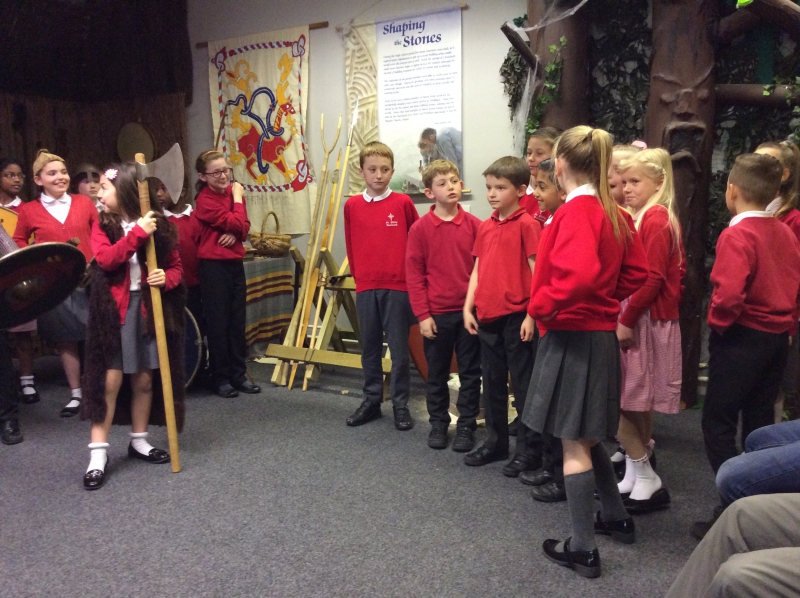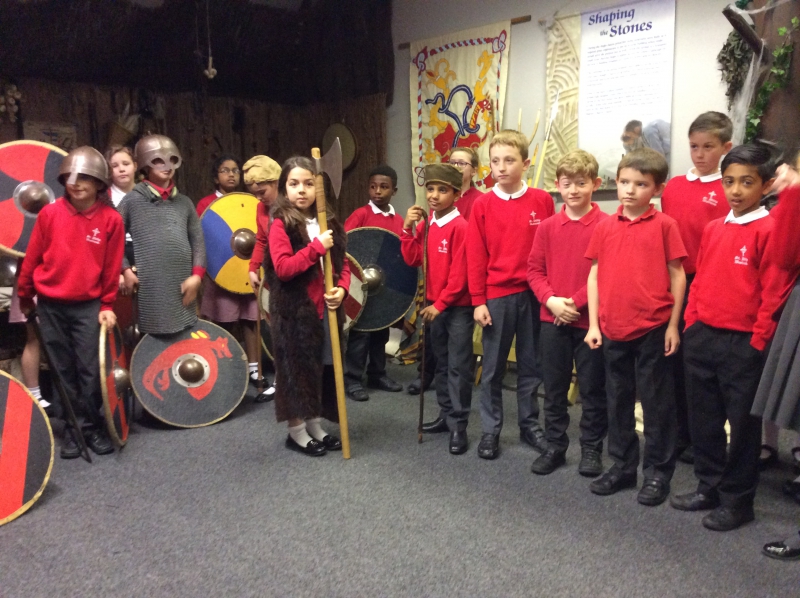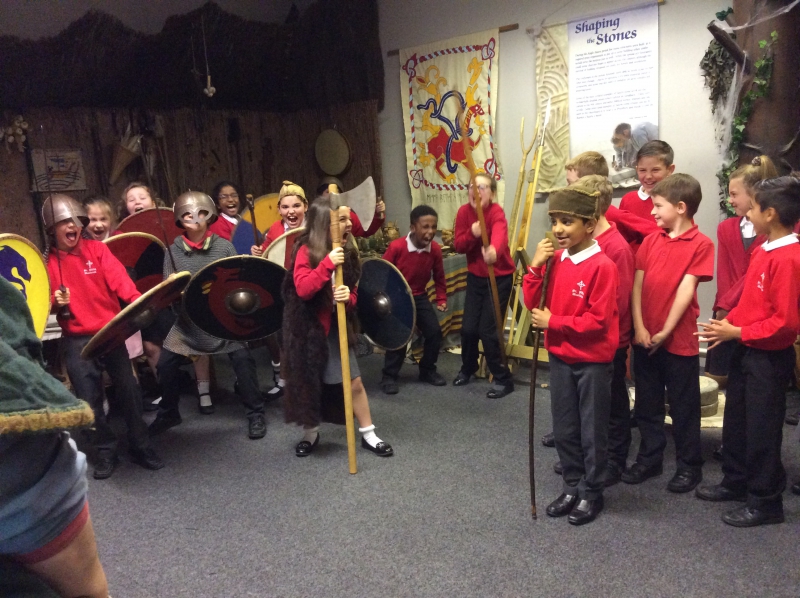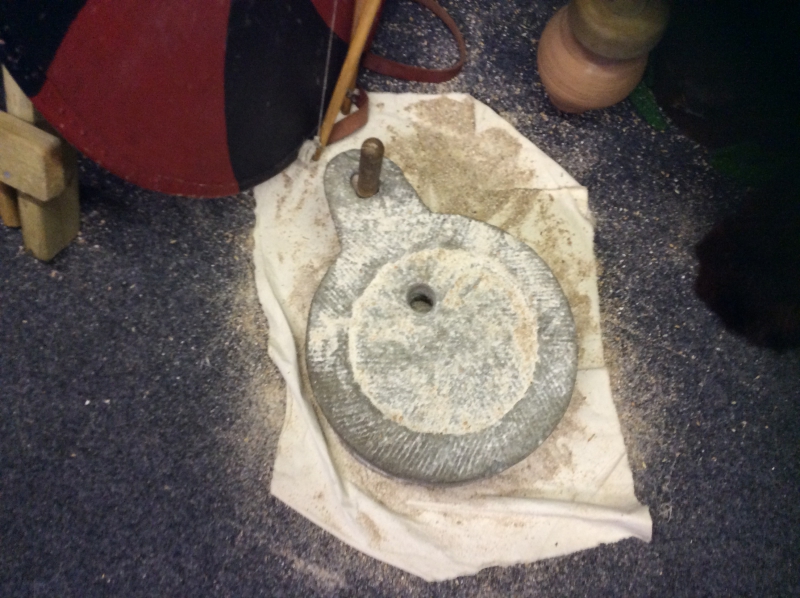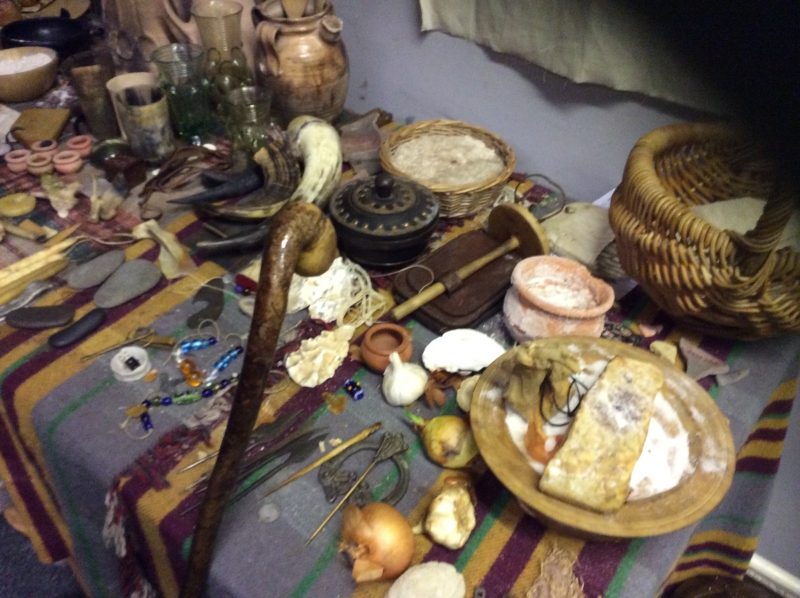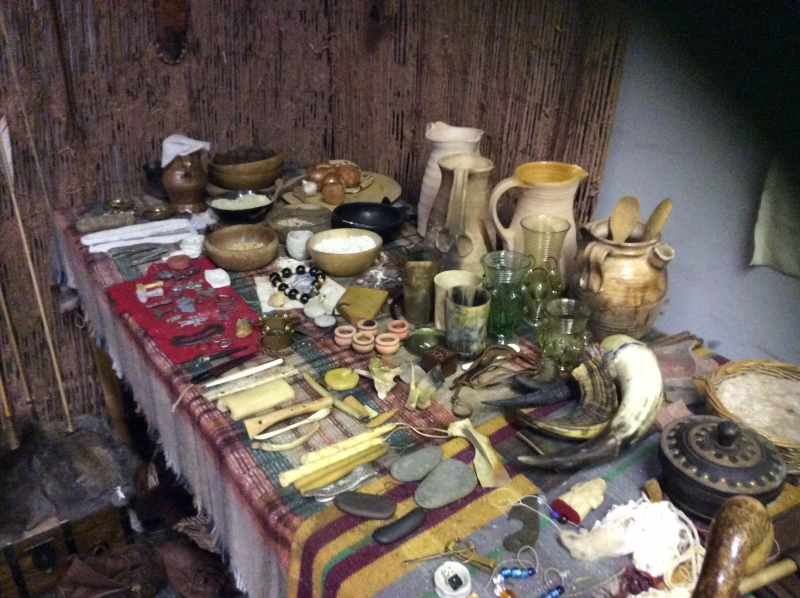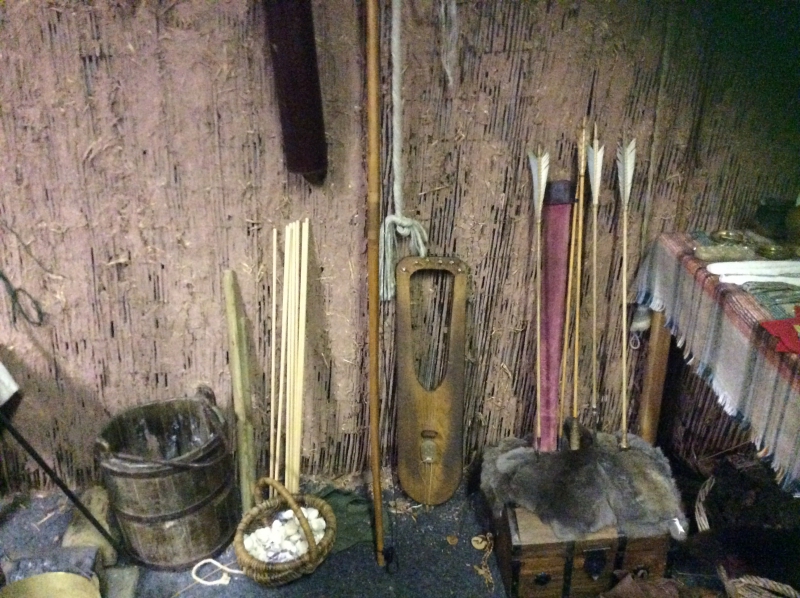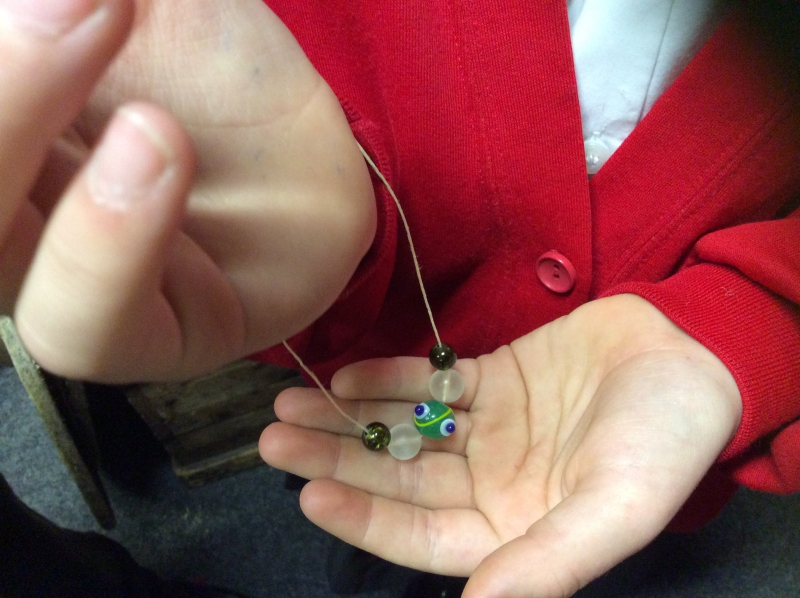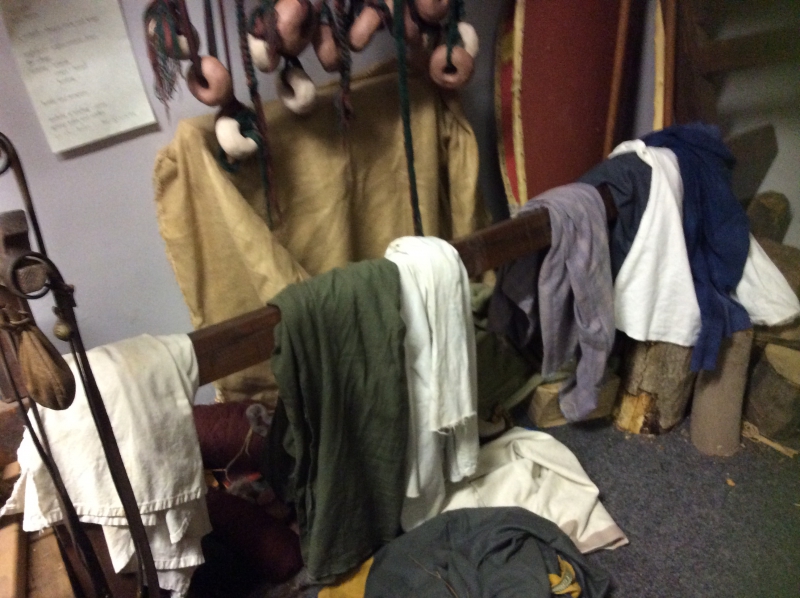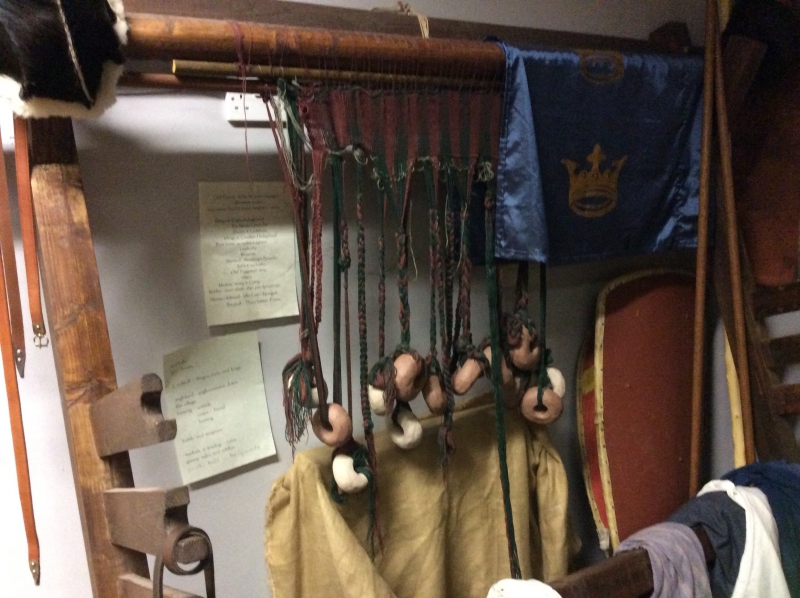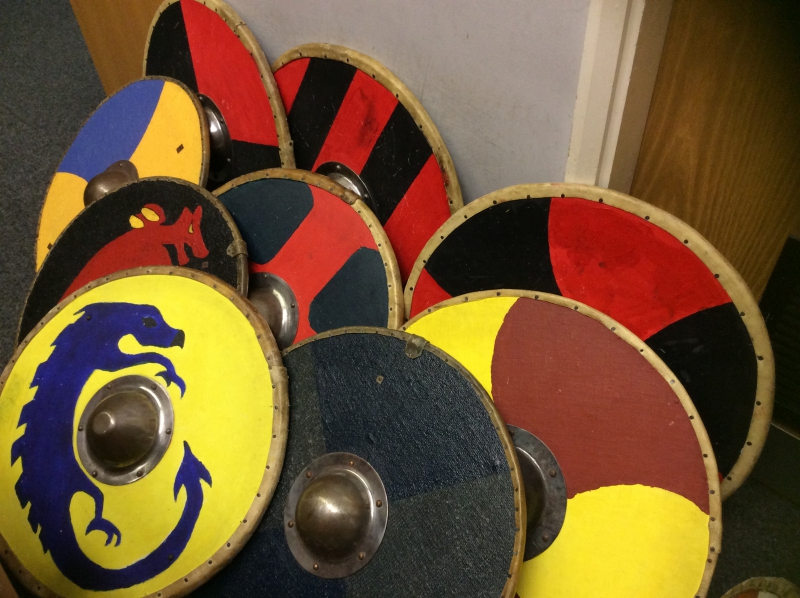 Then Olaf told us some riddles that we tried to solve.  Have a go at writing some riddles of your own!
After that, we became archaeologists.  We discovered the remains of a body and we had to use the clues to work out what he was like.  We found out that he was a Viking warrior.
no images were found
Then we had to recreate the scene whilst imagining that one of our classmates was dead!  We thought she'd fallen asleep as she was still for so long!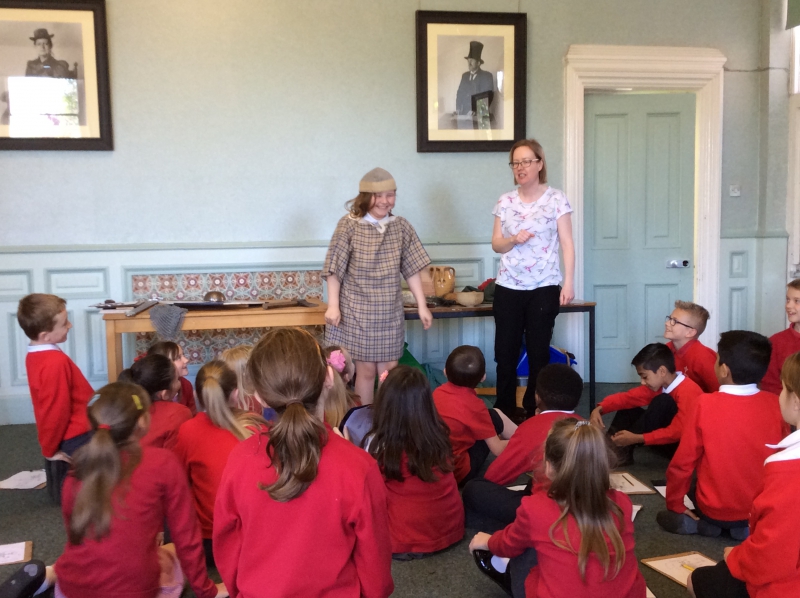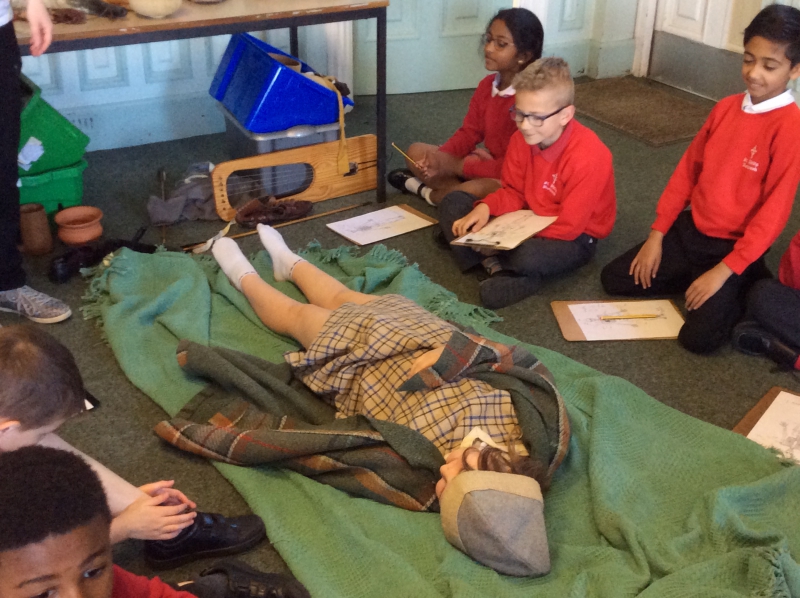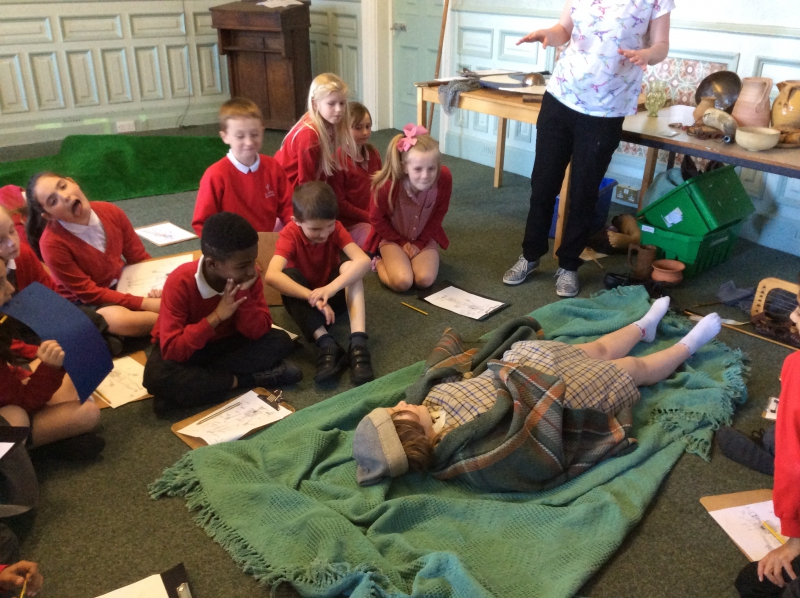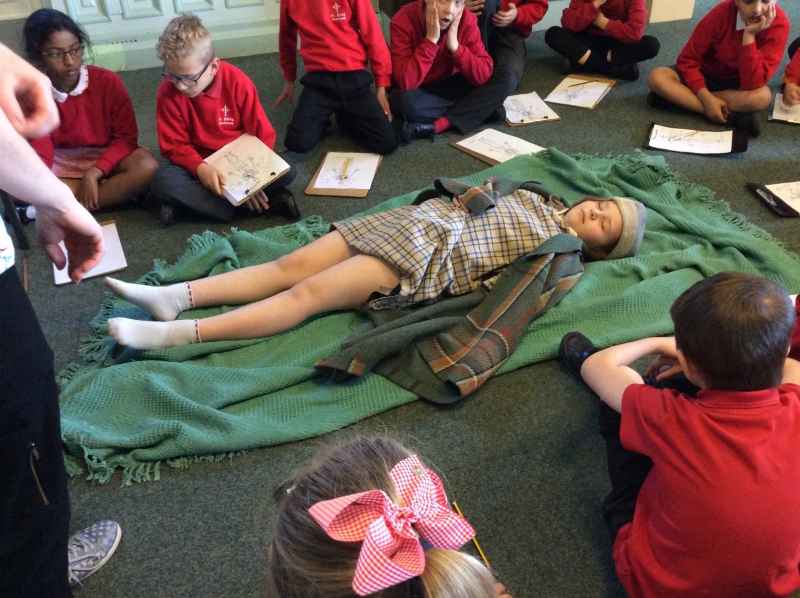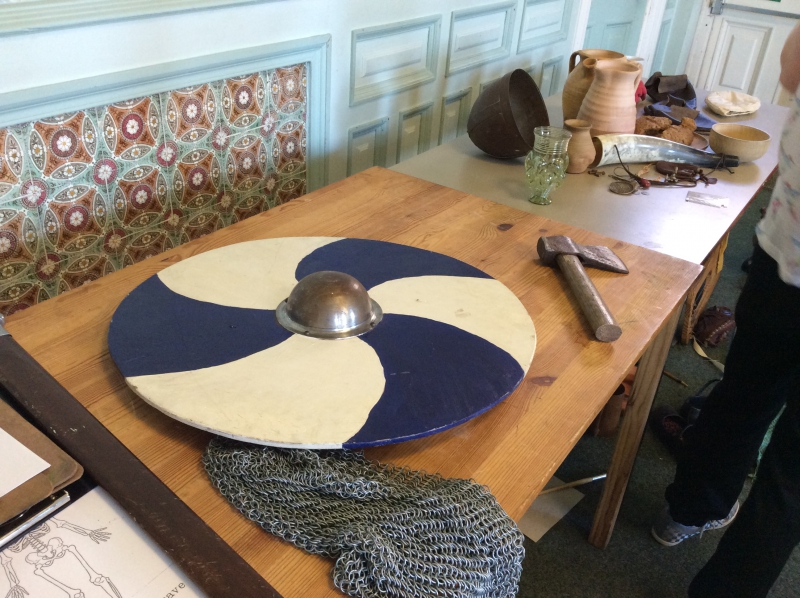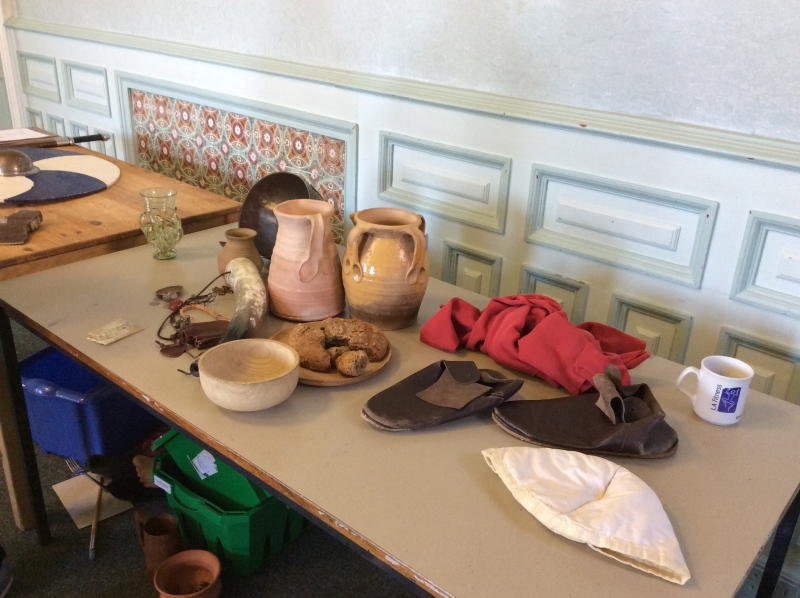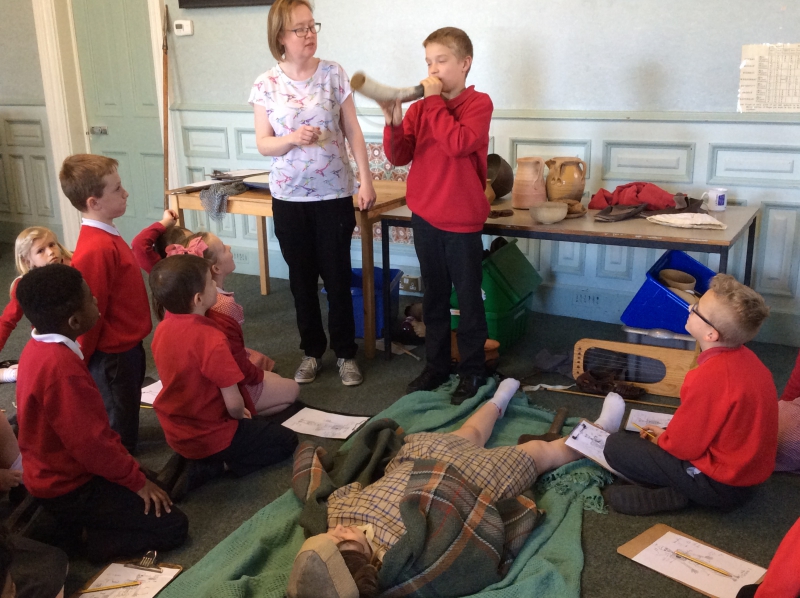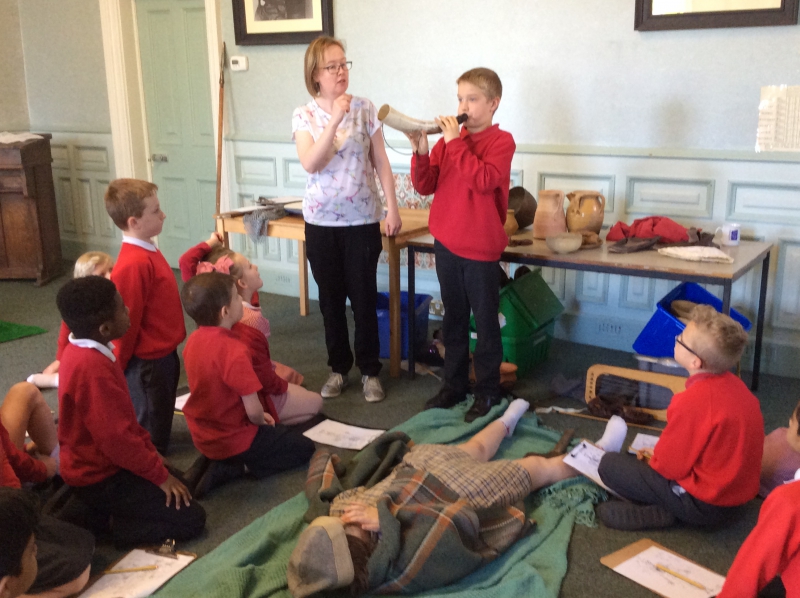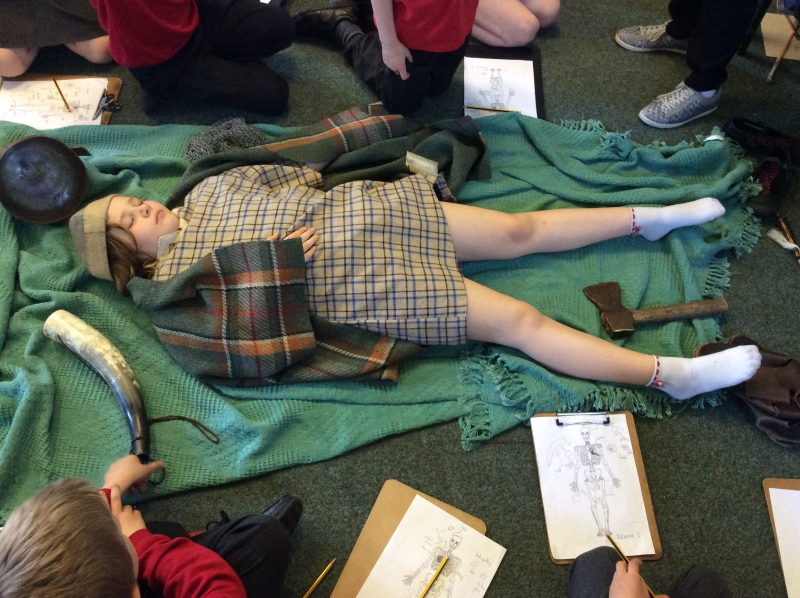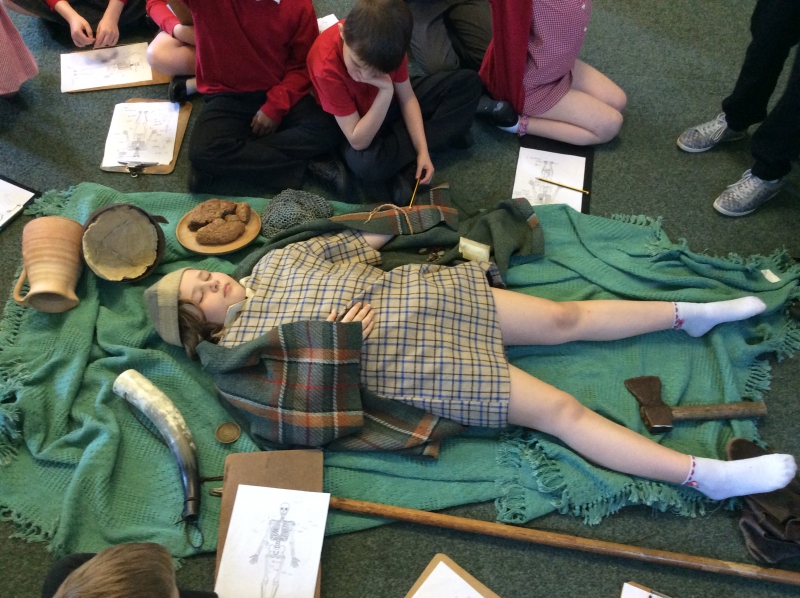 We then practised using Viking runes.  Have a go at writing a coded message using the runes.
Finally, we made our own little clay models in the style of Lewis Chessmen to represent the Vikings and all we had learned about them.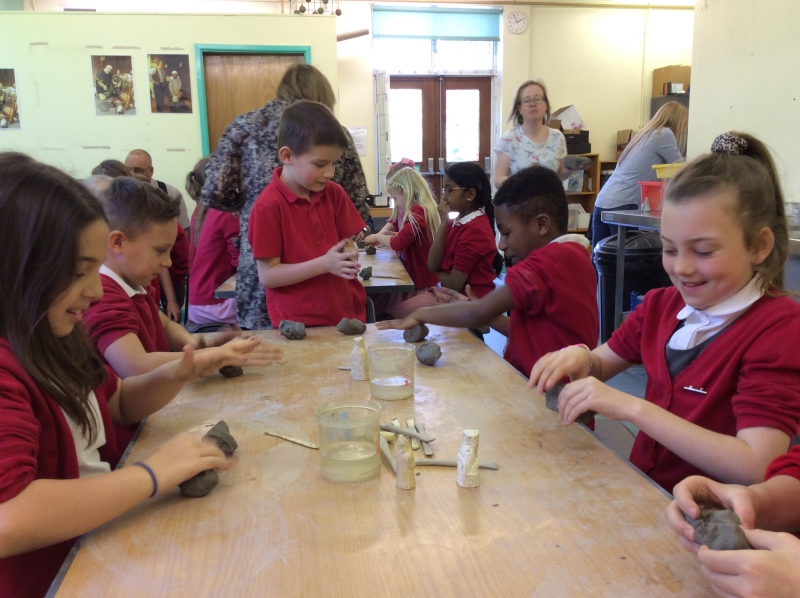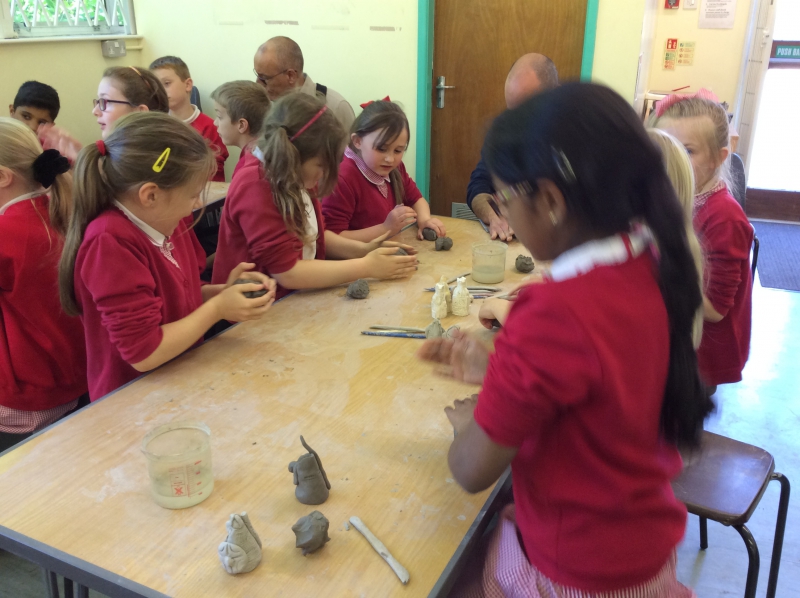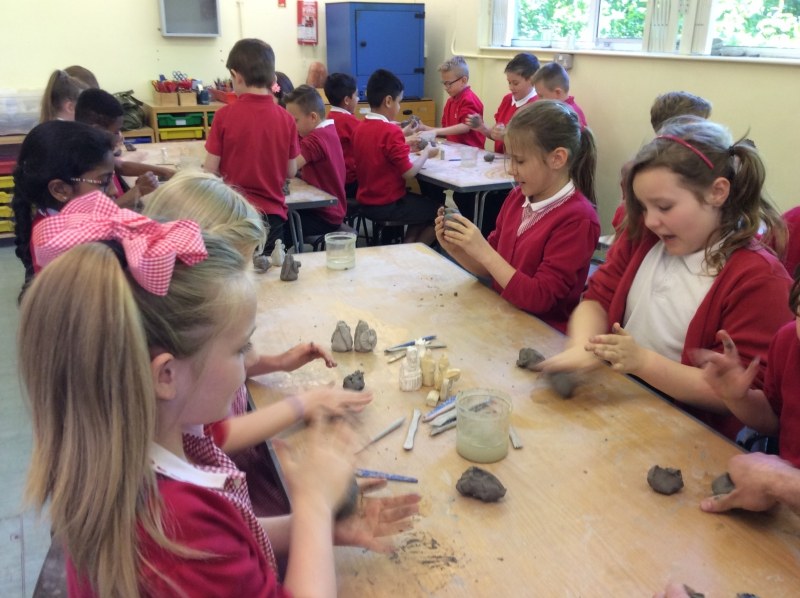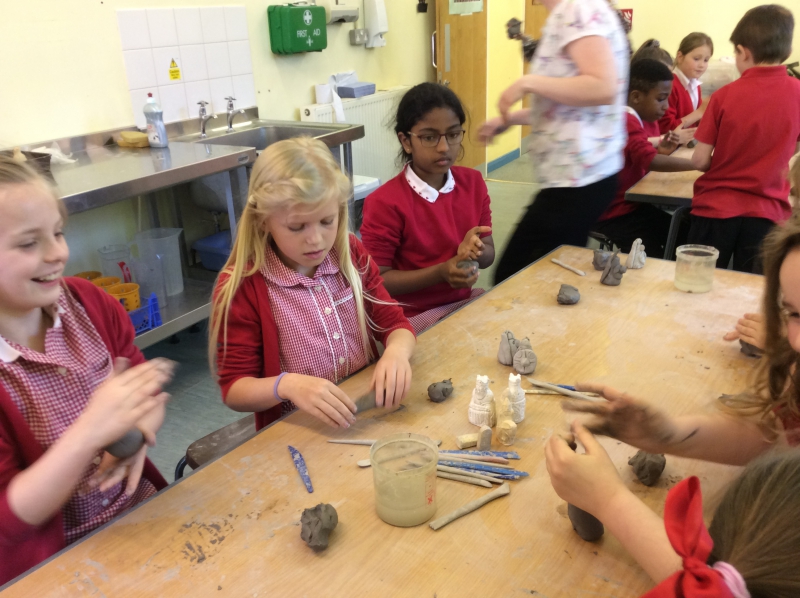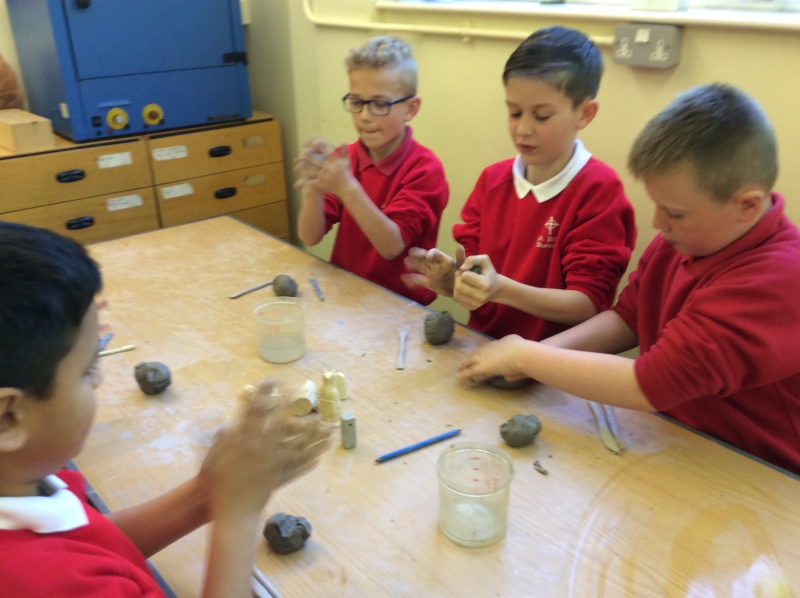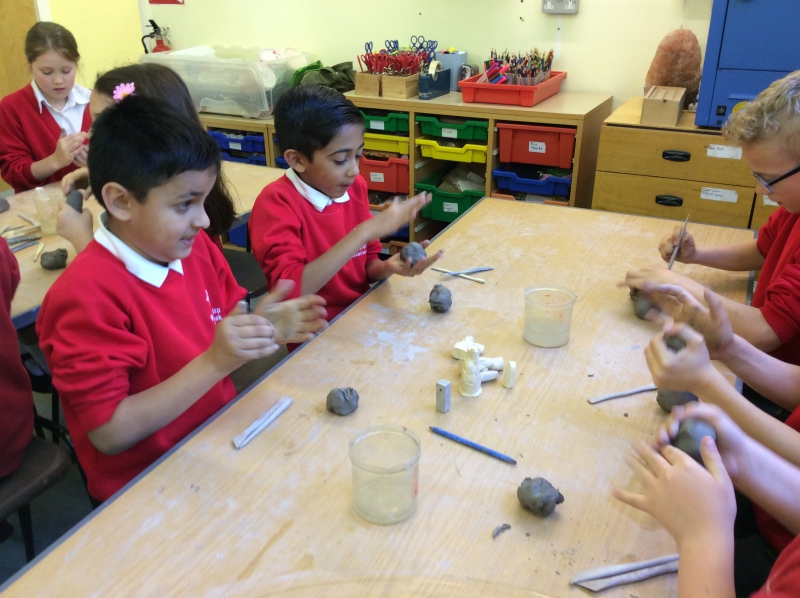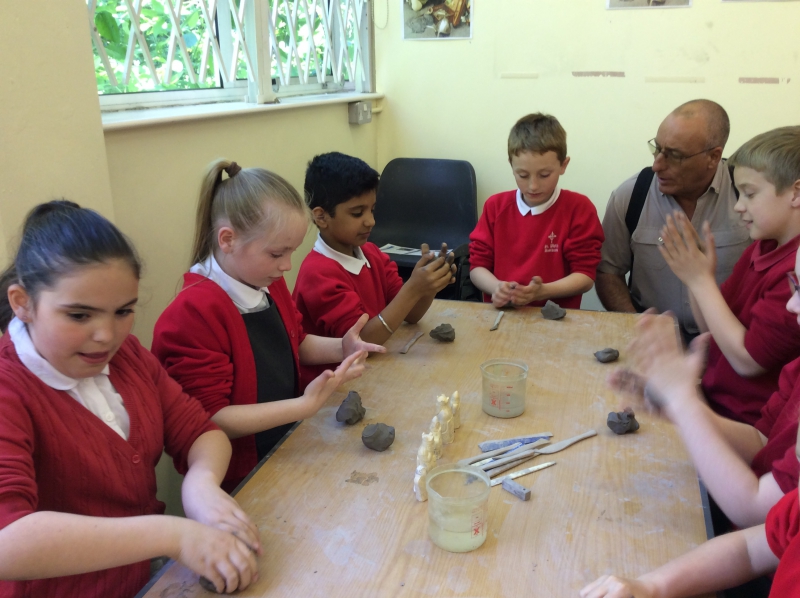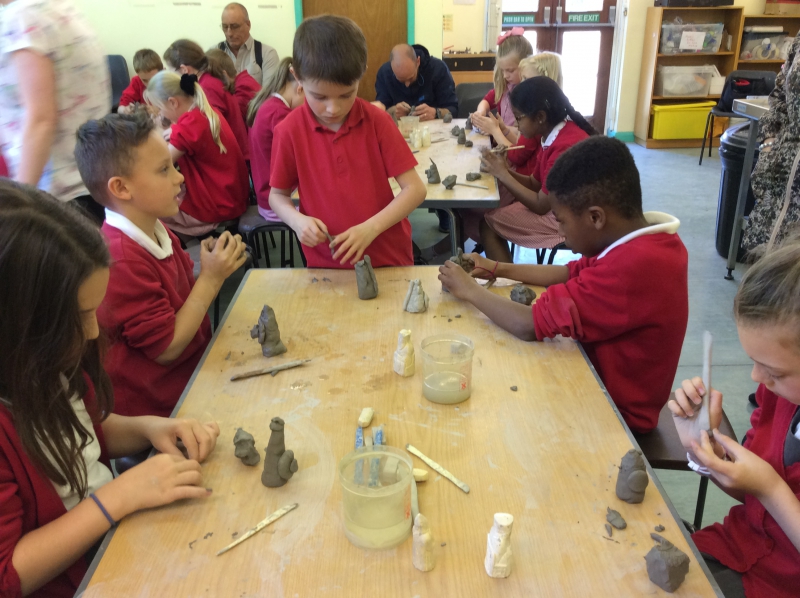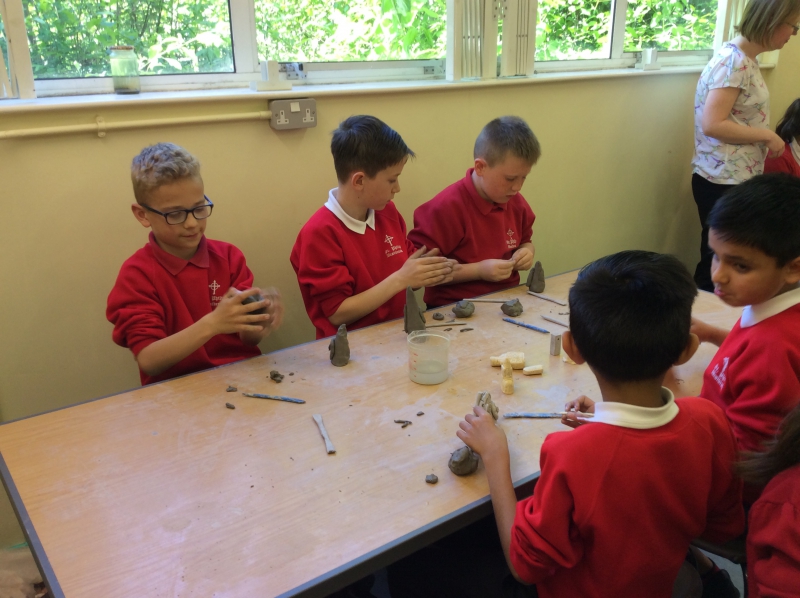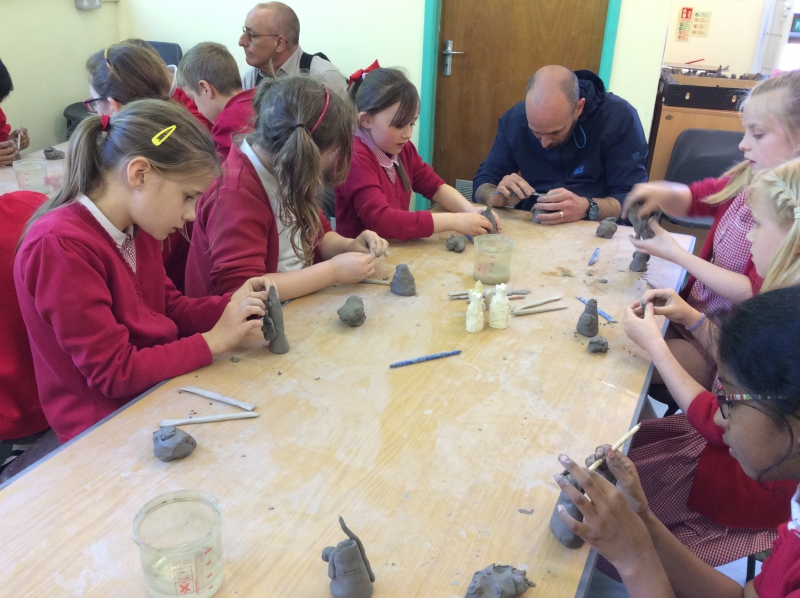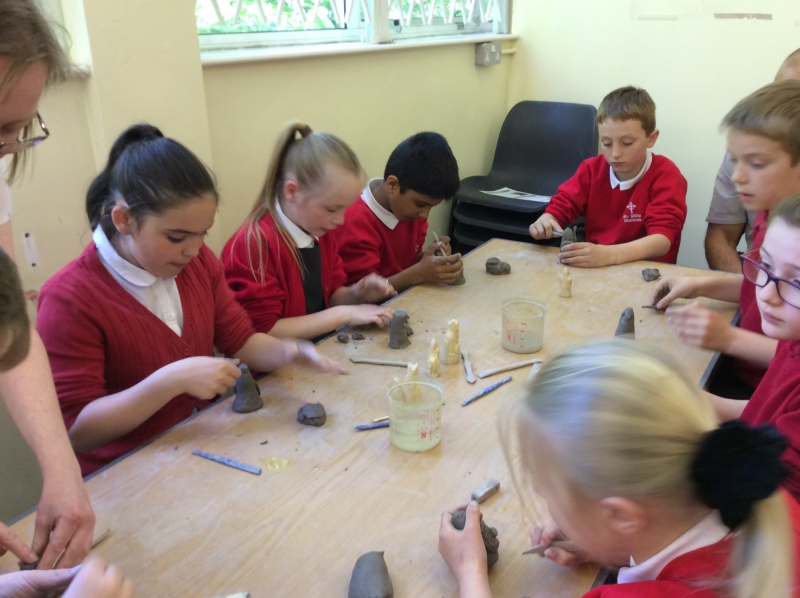 Here are the finished products…
Google Expeditions
We had an amazing virtual experience this morning with Google Expeditions,  taking a virtual tour of Buckingham Palace.  We saw lots of the grand rooms and we learned lots of interesting facts.  Did you know that there are over 40 000 light bulbs in the palace? Wow!  We also had a quick peek at some bull sharks – they were so scary!  You can download the Google Expeditions app onto an iPad to have even more experiences like these at home.
no images were found
The Houses of Parliament
We have been very lucky to receive a loan box from the Houses of Parliament to use in school this half term.  As we are currently learning about 'Our Nation', we thought it would fit perfectly into our project.  We spent an afternoon looking at, and using, all of the artefacts.  We learned about the mace, the role of the speaker and the clerk, what a bill is and what happens with it in the House of Commons and the House of Lords, then how it becomes law.  We even came up with our own bills, then we debated one of the bills and voted 'aye' or 'no'.  We had so much fun and we learned so much too!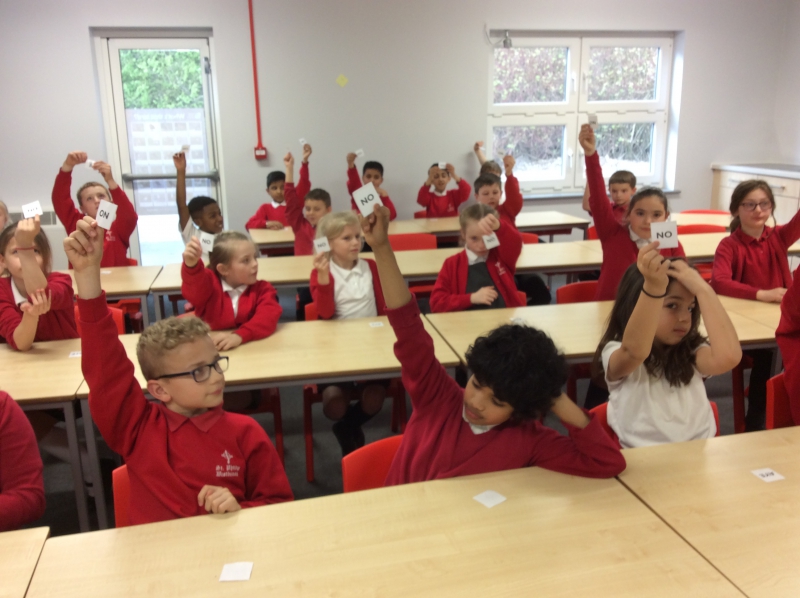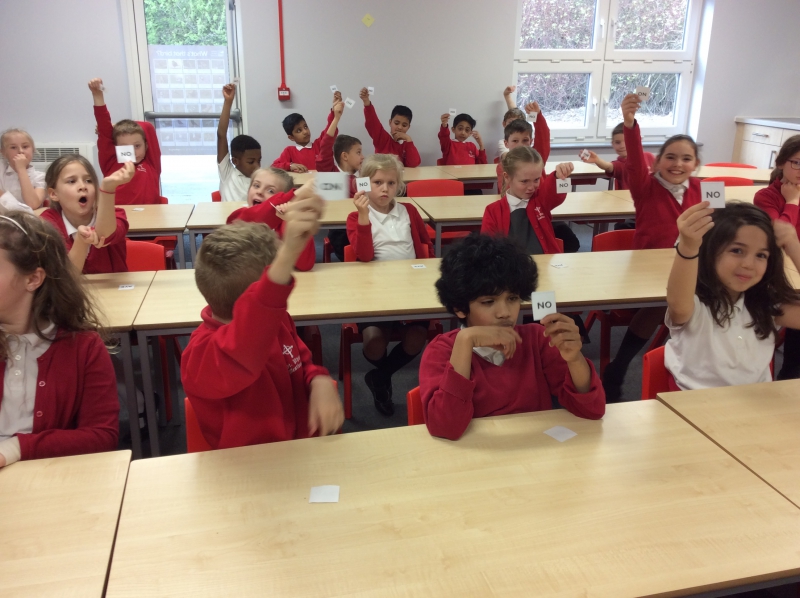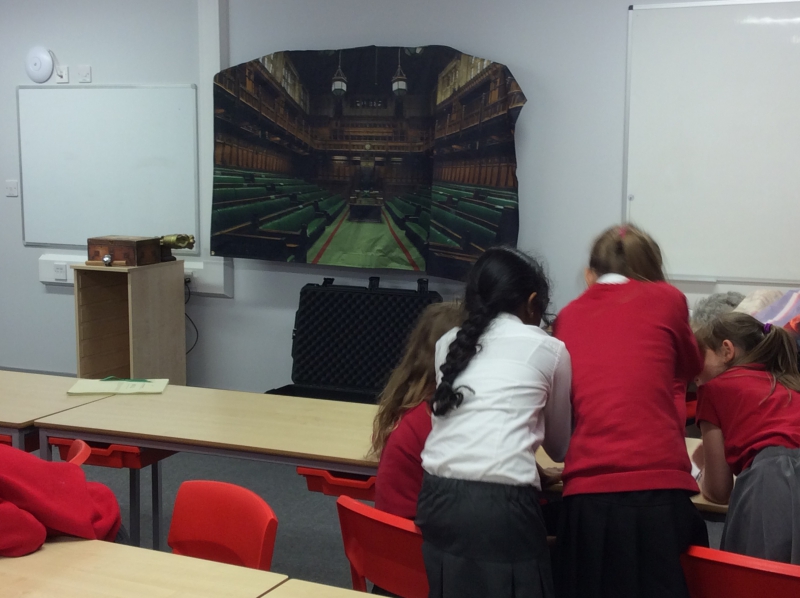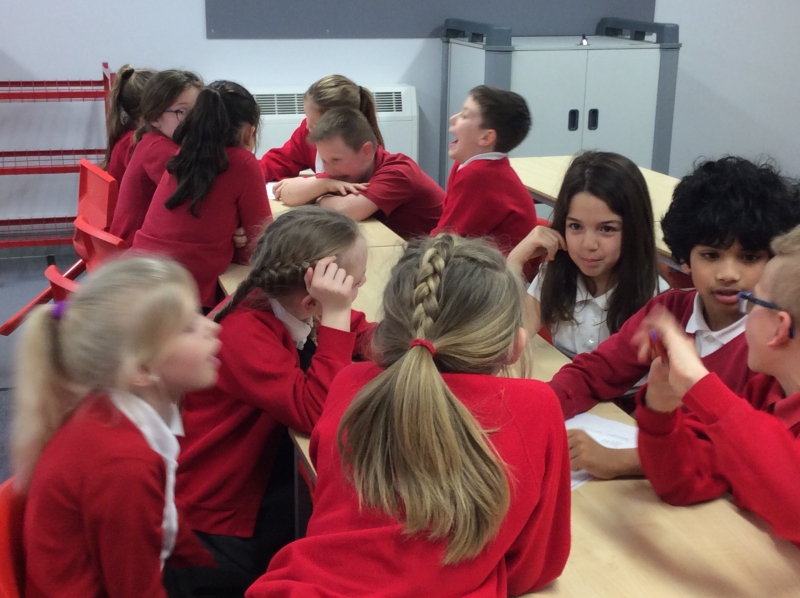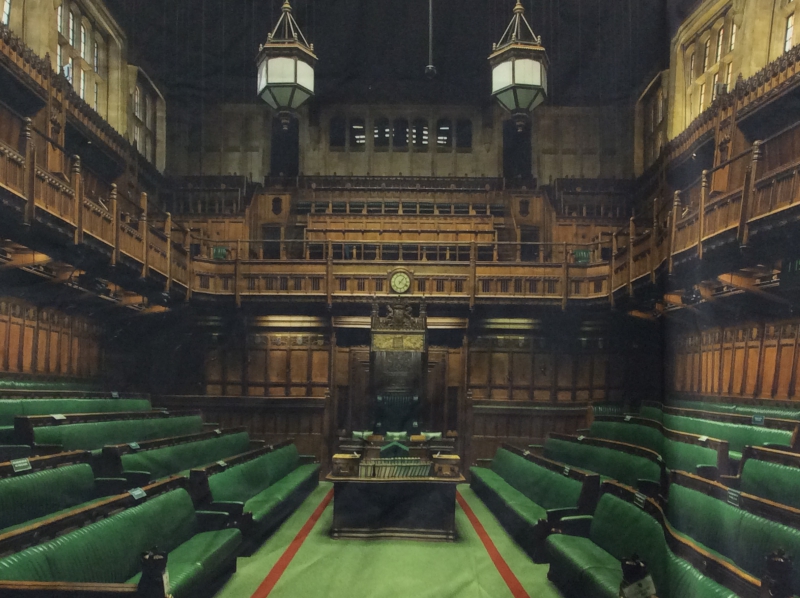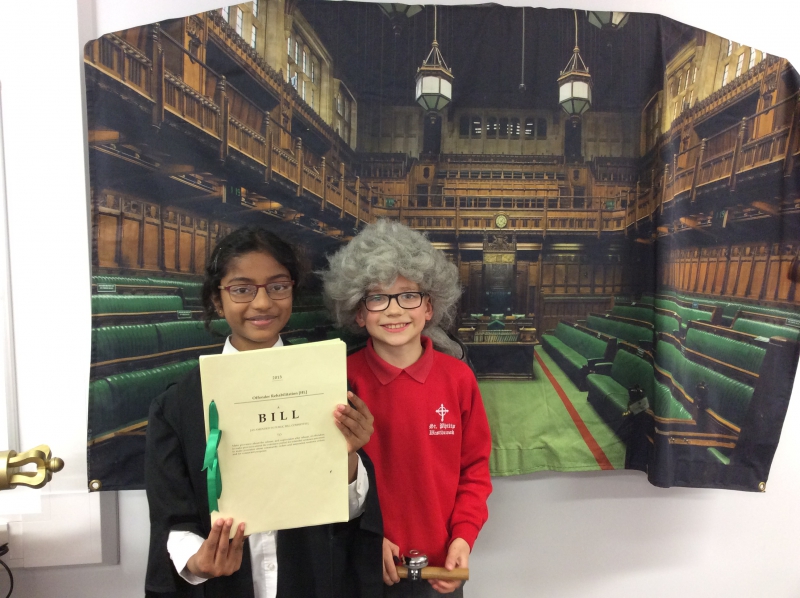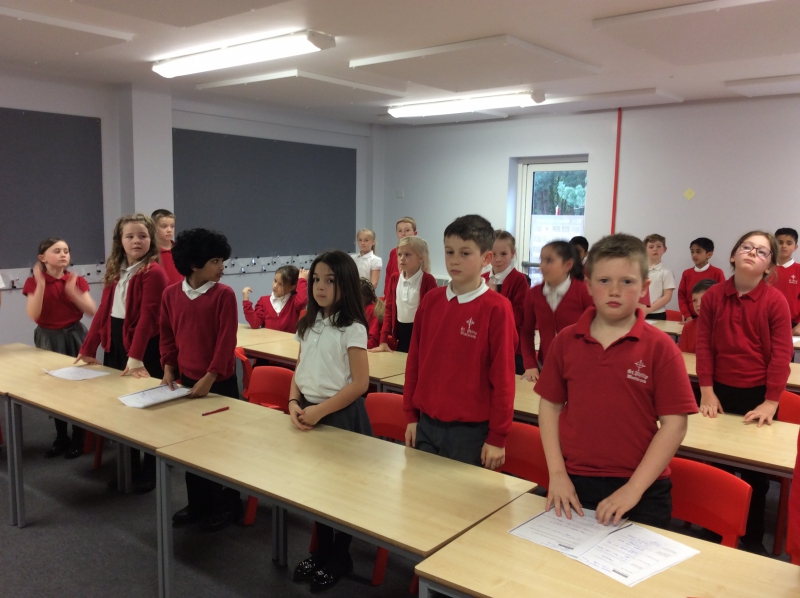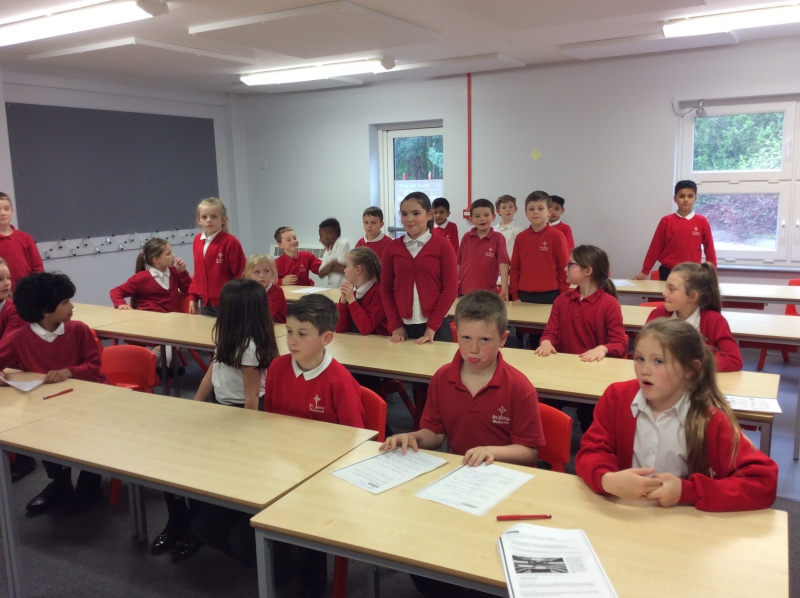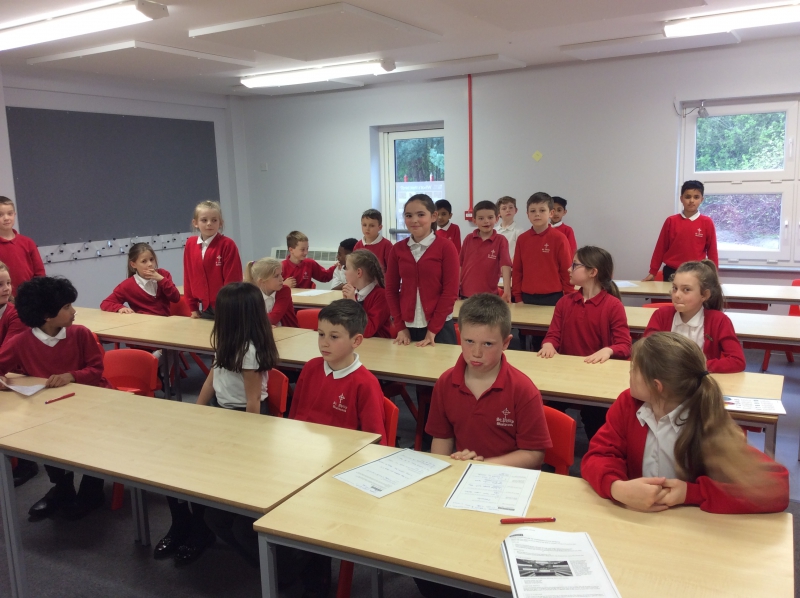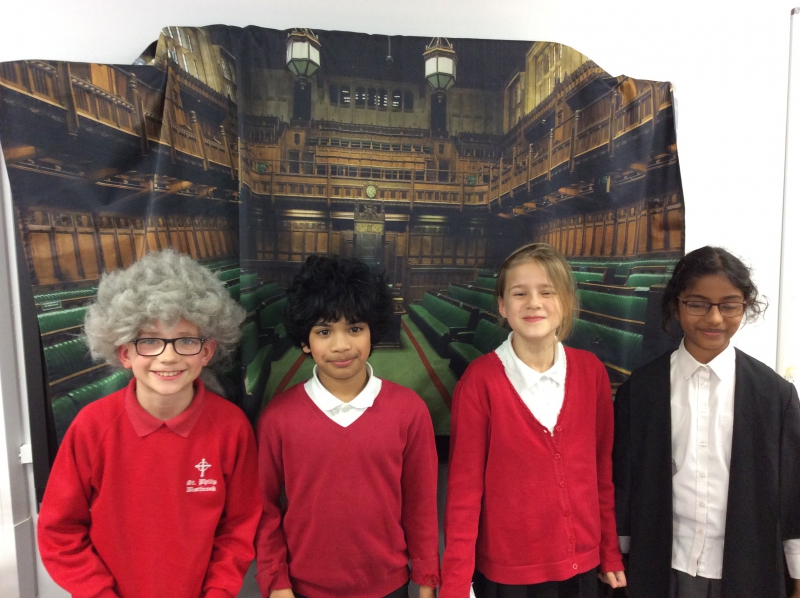 Red Nose Day for Comic Relief
We had a fabulous day dressed up in our pyjamas.  We told jokes and laughed a lot, but we also learned what Comic Relief is all about through the story of Hassan, see the video below.
British Science Week
We had an amazing week in school to celebrate British Science Week.  We completed exciting investigations linked to George's Marvellous Medicine, we had special visitors to school (including a science boffin and a university physicist) and we even made slime.  It was so much fun that we didn't want it to end!
Design Technology Day
Following on from our Westbrook visit a couple of weeks ago, we had a whole day dedicated to designing and making our own models of the buildings of Westbrook.  We worked in groups of three to plan our models, then we built a frame before constructing the rest of the building.  We were very pleased with our efforts when we evaluated them at the end of the day.
The Big Bird Watch
As part of the RSPCA's Big Bird Watch survey, we took part by conducting a bird watch on the school playground.  We also completed some research about common UK birds and wrote fact files, we did some sketching of UK birds and we also constructed tally charts and bar graphs to show our data.  We loved using our binoculars to spot different birds.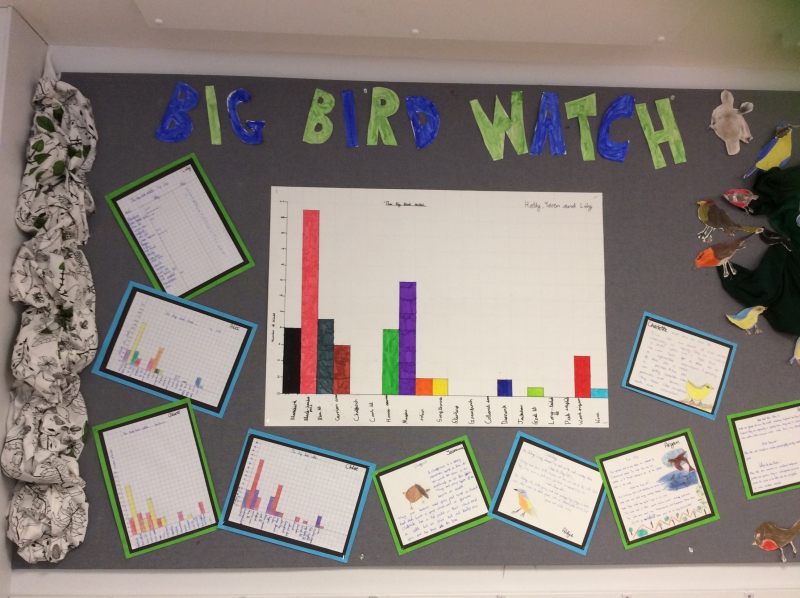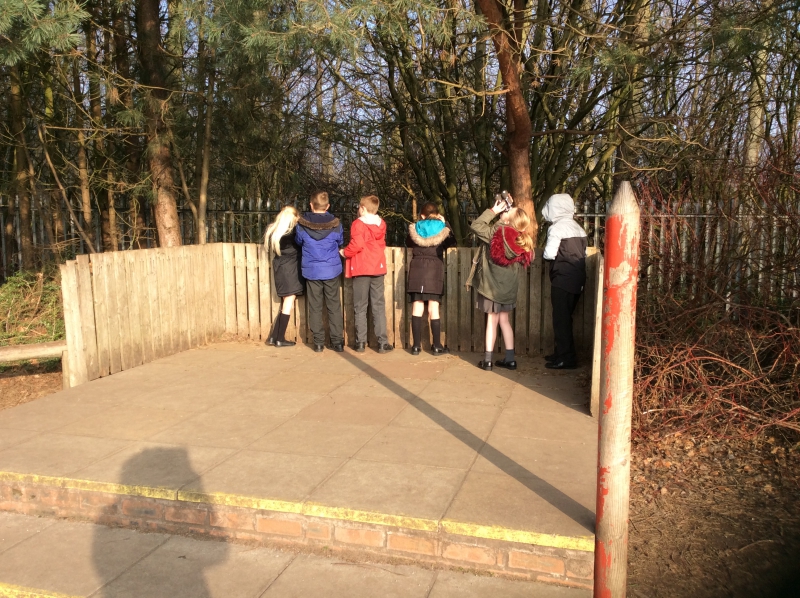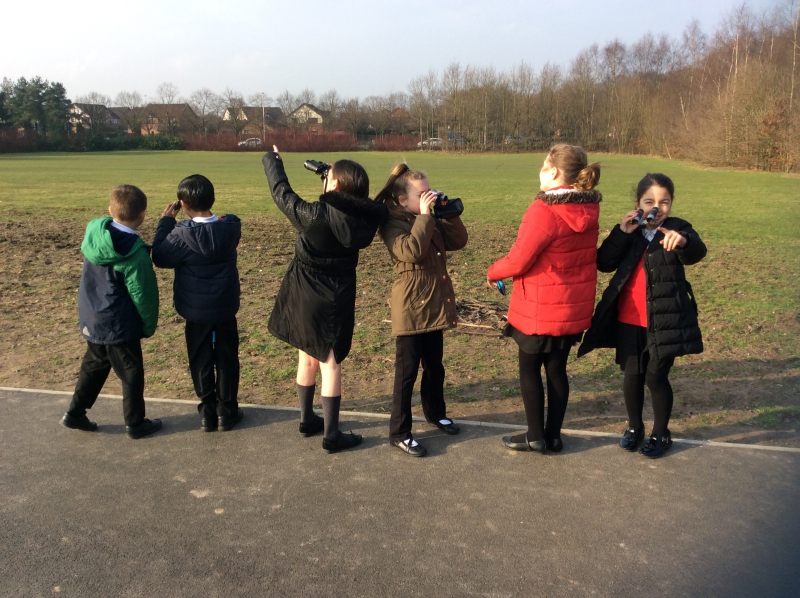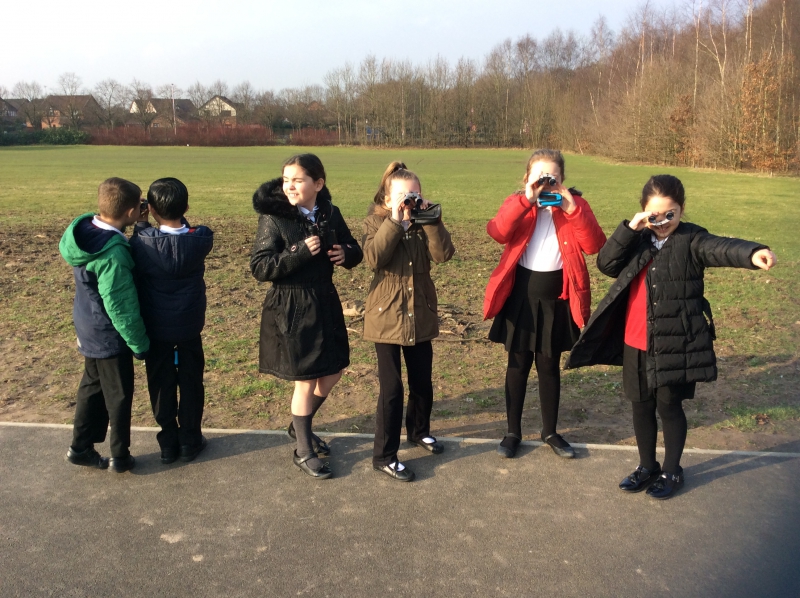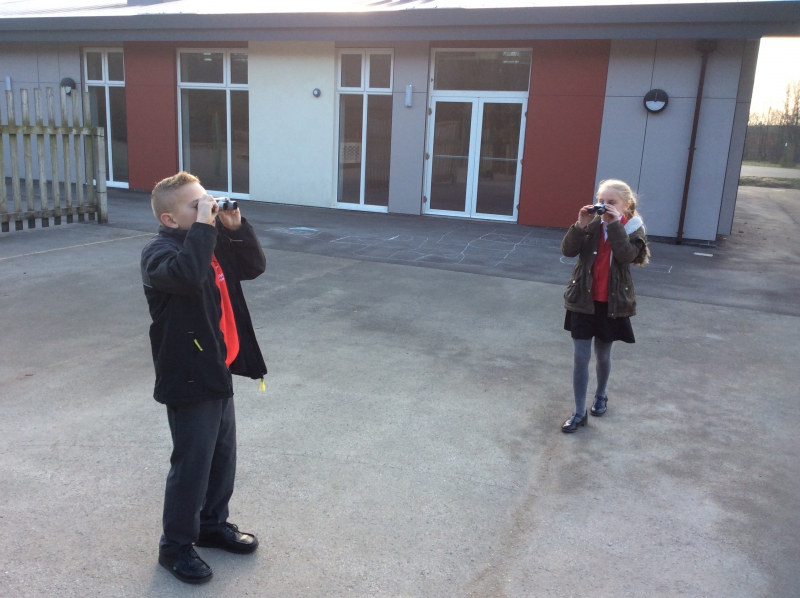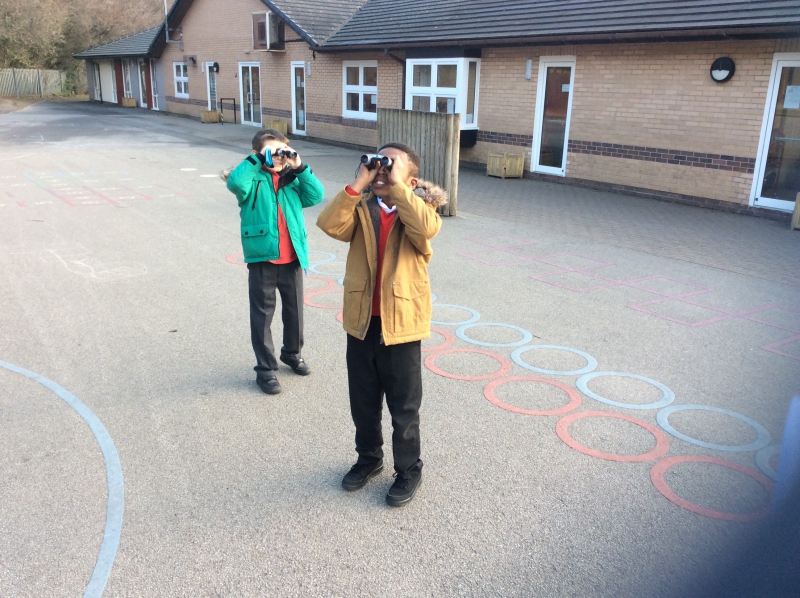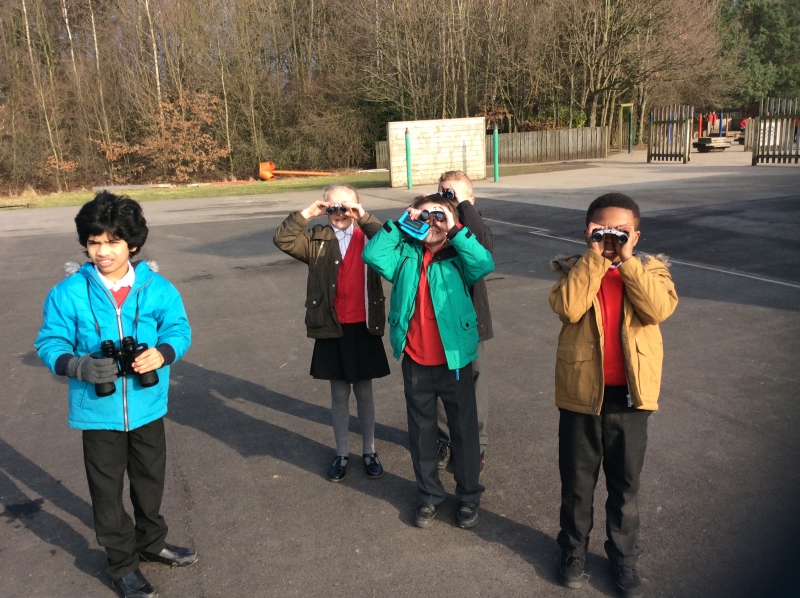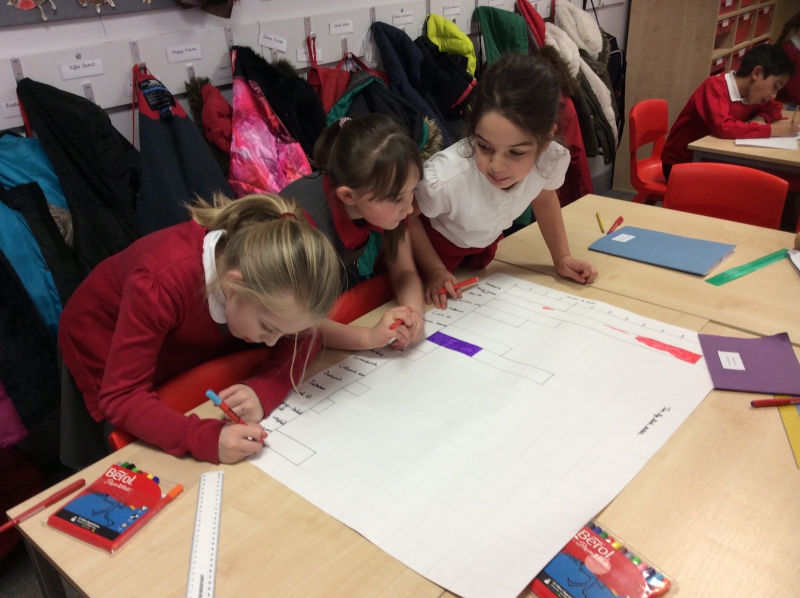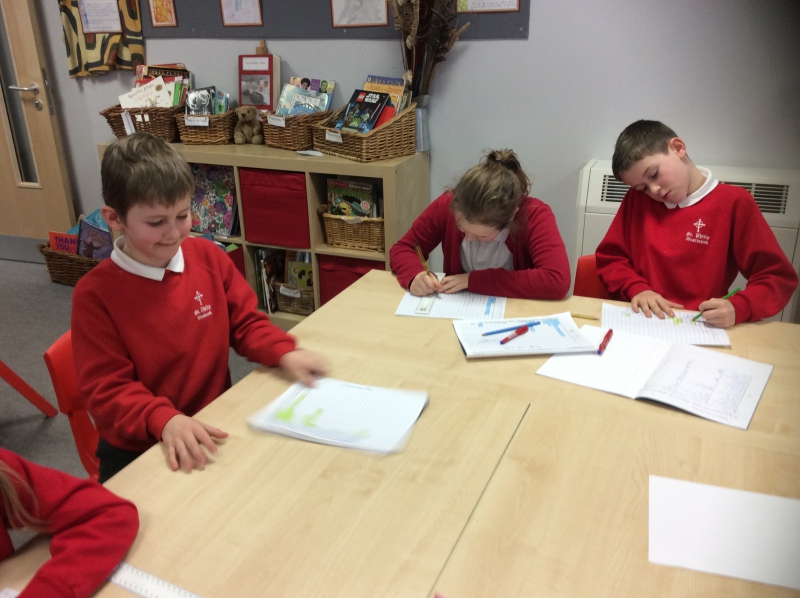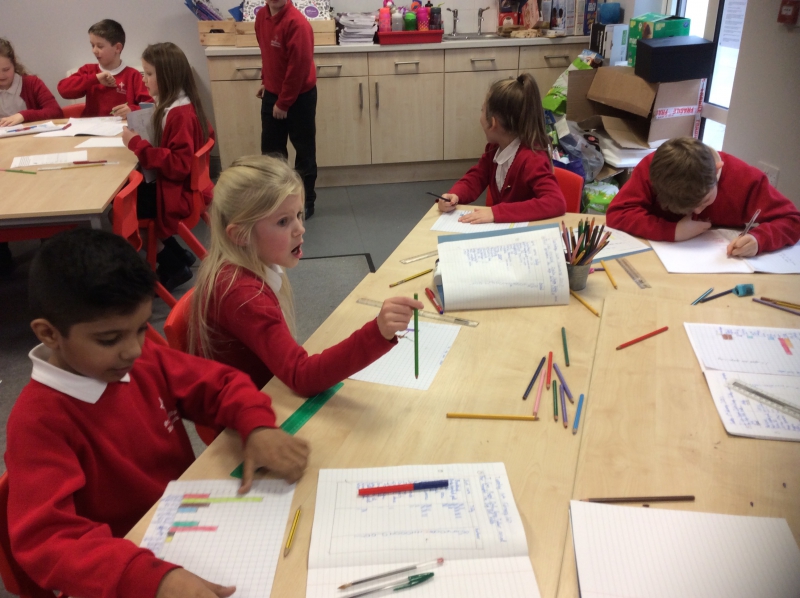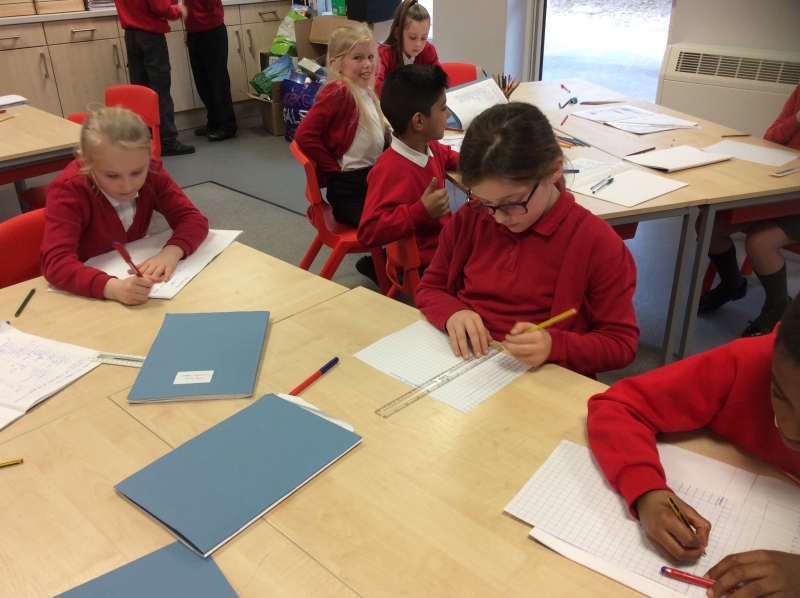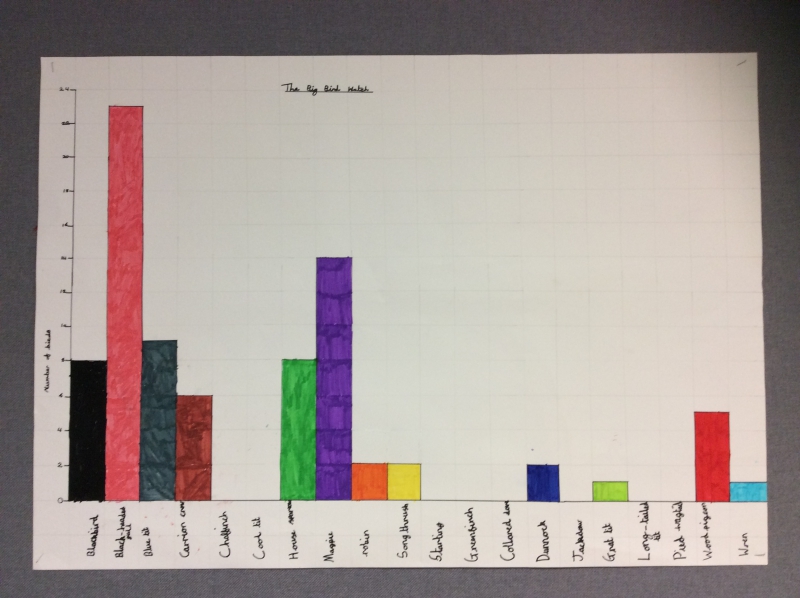 Oral Explanations
We have been learning about Wallace and Gromit's 'Cracking Contraptions' in our English lessons.  We watched the video of 'The Snoozatron' and then we drew diagrams and wrote notes to explain how it worked.  We then gave an oral explanation to a partner, who used a tick-list to see how effective our explanations were. We then wrote up our explanations.  We loved Wallace and Gromit!
Snoozatron video
no images were found
United Utilities Water Workshop
As part of our Science and Geography work, we has an exciting workshop in school where we learned all about water.  We acted out the water cycle, where we even popped a balloon full of water over Beth because she was the land!  We calculated how much water we all use in a day and we found out that some of us are water wasters, but after making a water saving promise, we are going to try to become water savers.  We also learned how some people in the world are not as lucky as us, and don't have clean water to drink.
no images were found
Westbrook Geography Fieldwork
We had an amazing time finding out more about Westbrook as part of our project, Warrington Detectives.  We completed a quiz to find our more about Westbrook Centre, conducted traffic surveys (we counted over 400 cars in about 20 minutes!), we also did some surveys about local businesses and which ones were most popular, and we interviewed members of the public.  We then used all of this data to create graphs and tables back in the classroom.
Chinese New Year
We had a fantastic day to celebrate Chinese New Year 2017.  We all dressed in red and took part in a dance workshop where we learned a dragon dance and did a dragon parade.  We then performed for the rest of the juniors, it was so much fun!  We also completed lots of research on the iPads about China and Chinese New Year and we used these facts to write information texts.  We learned so much!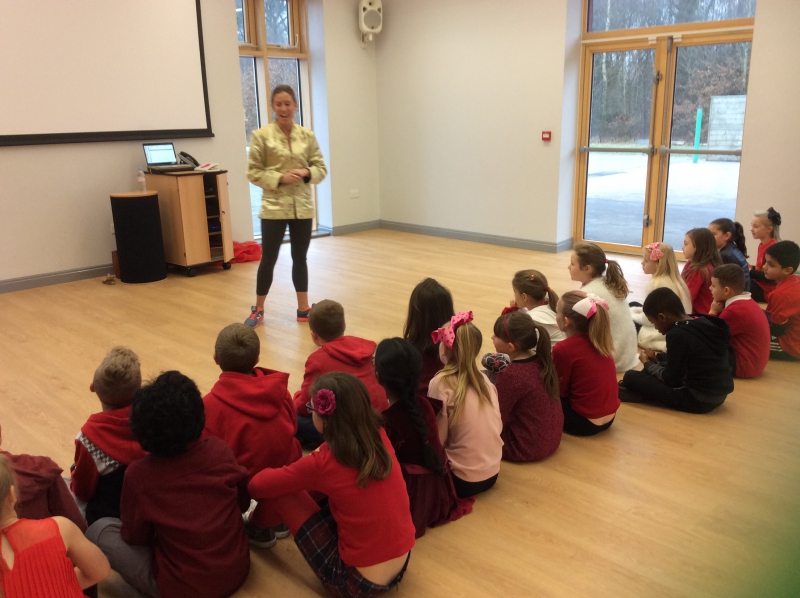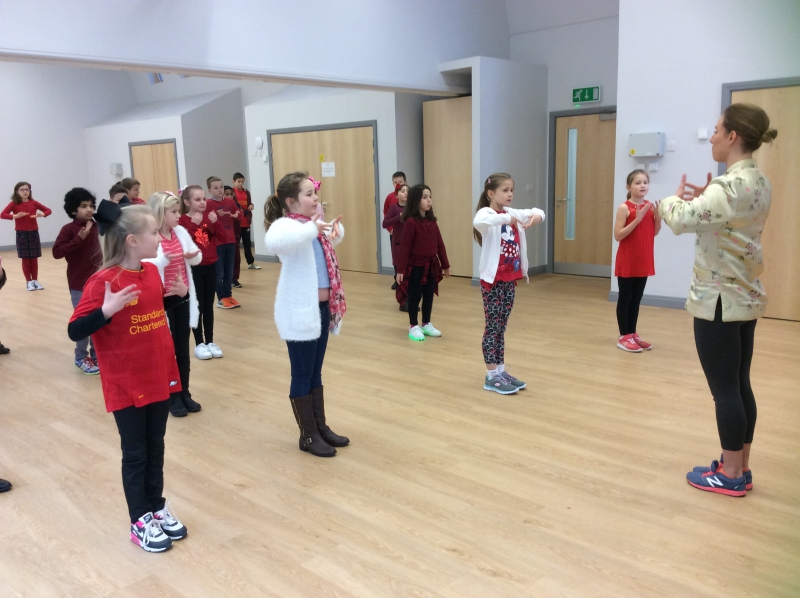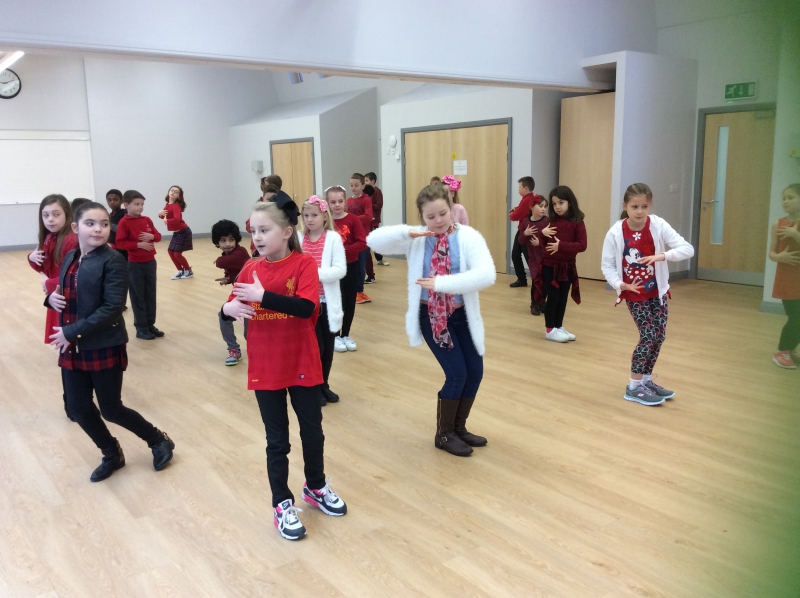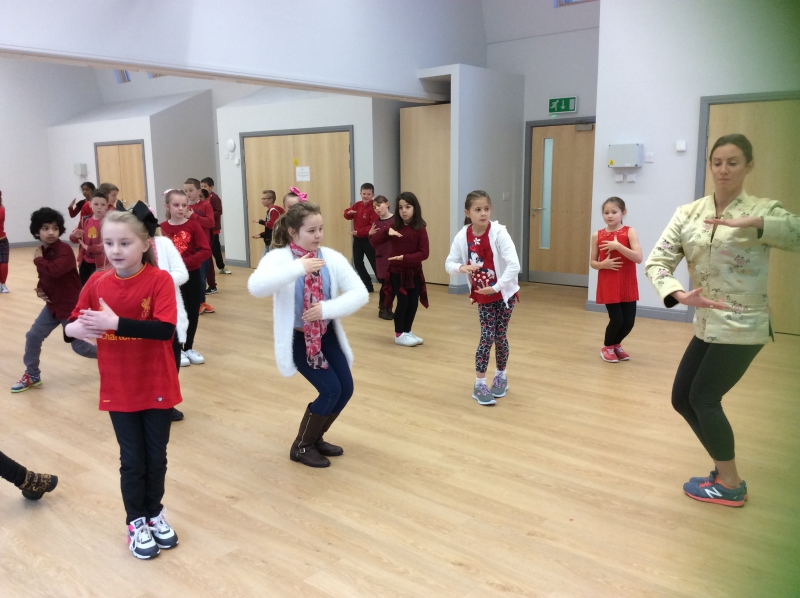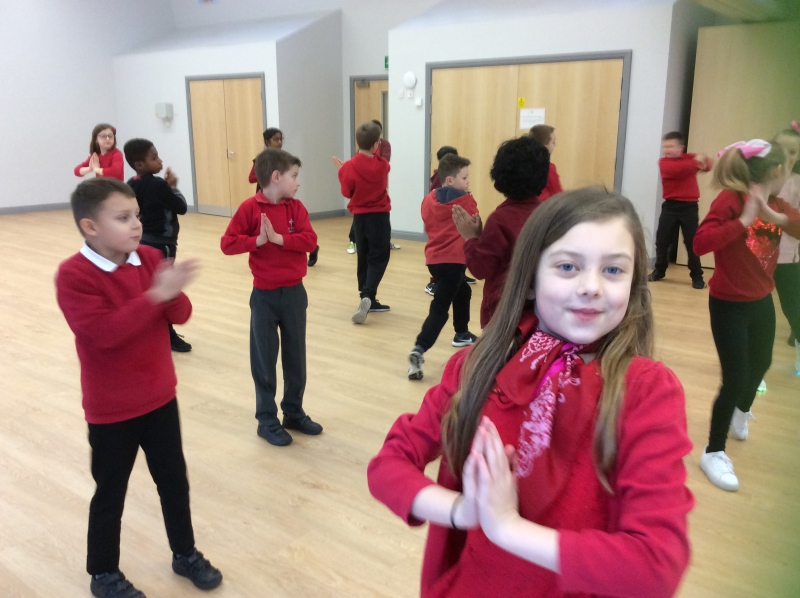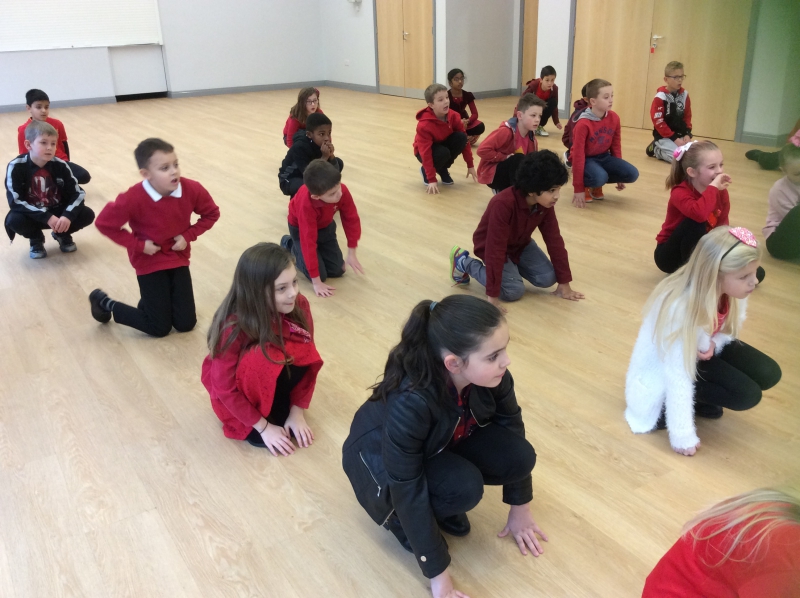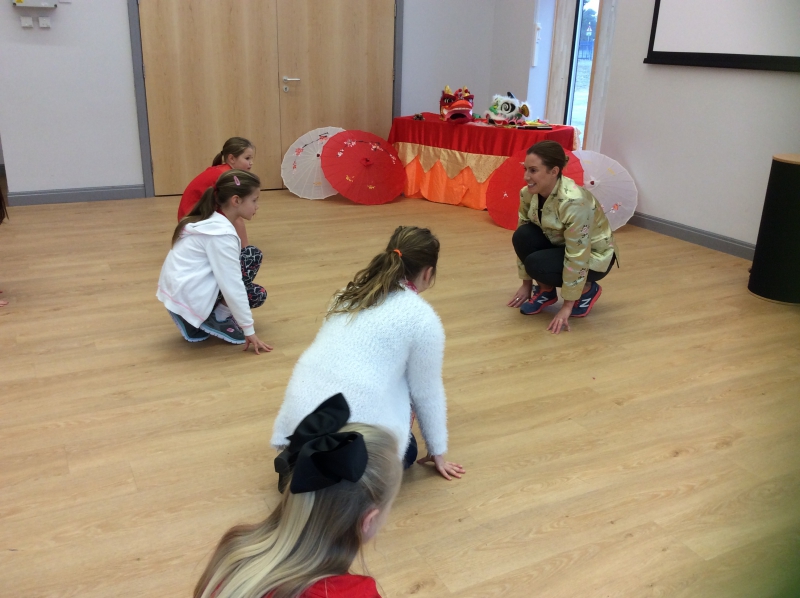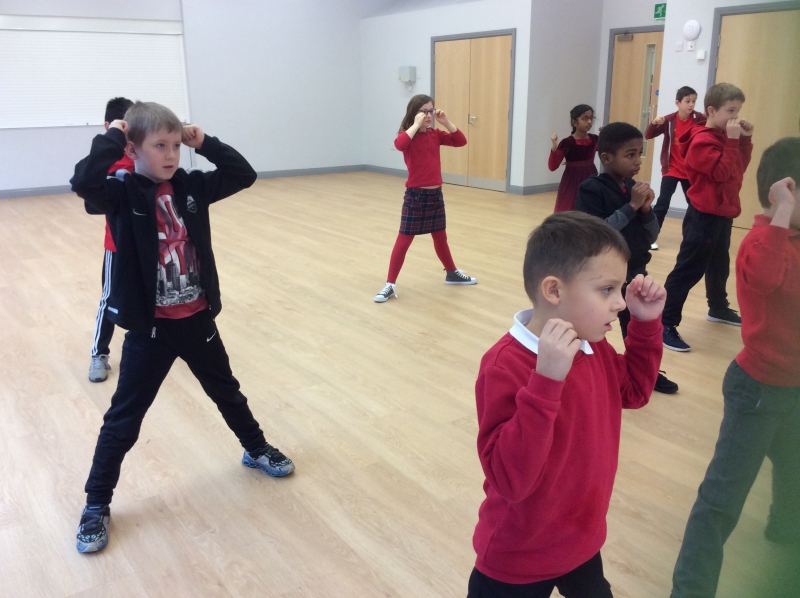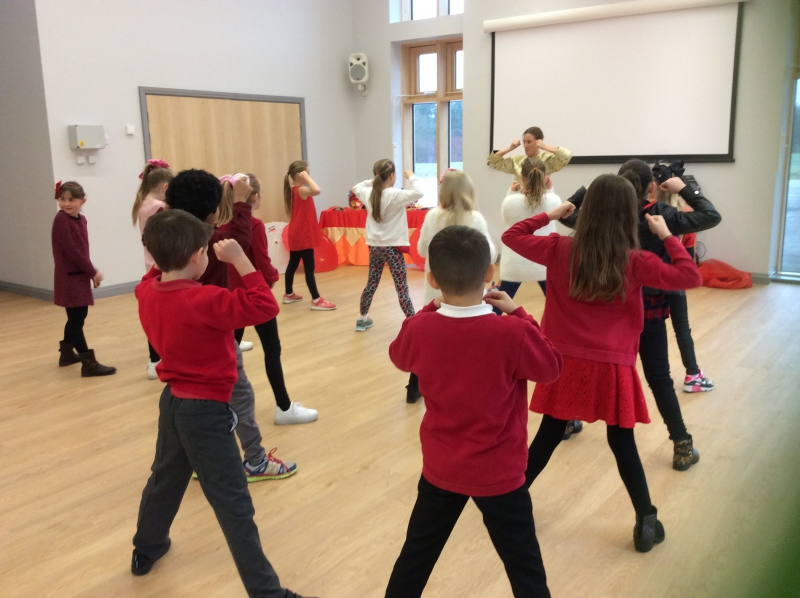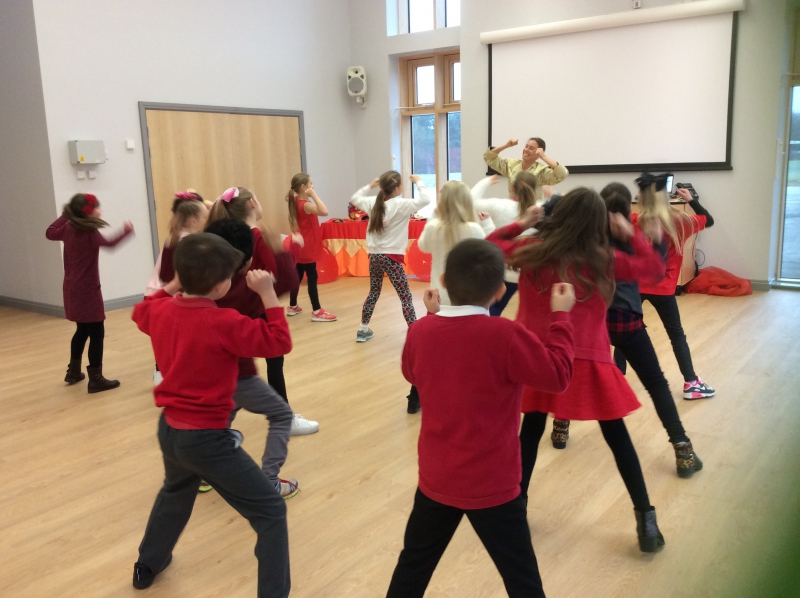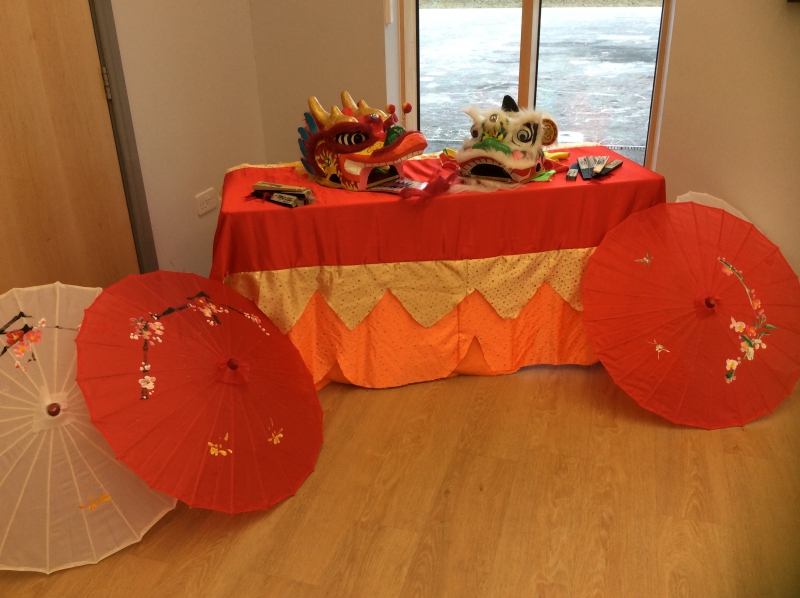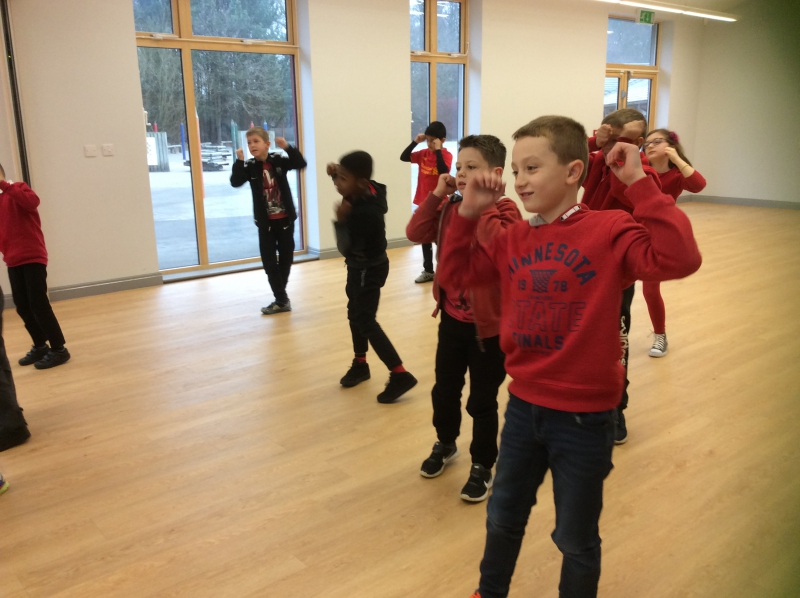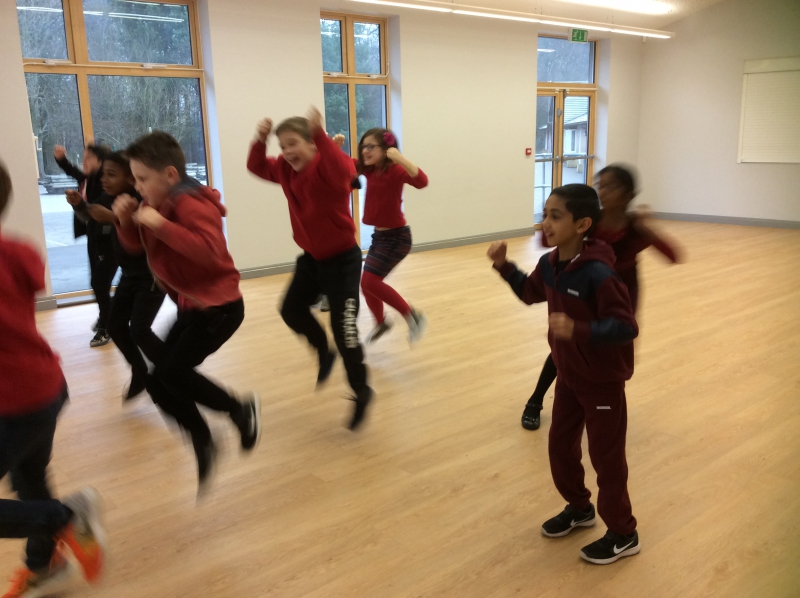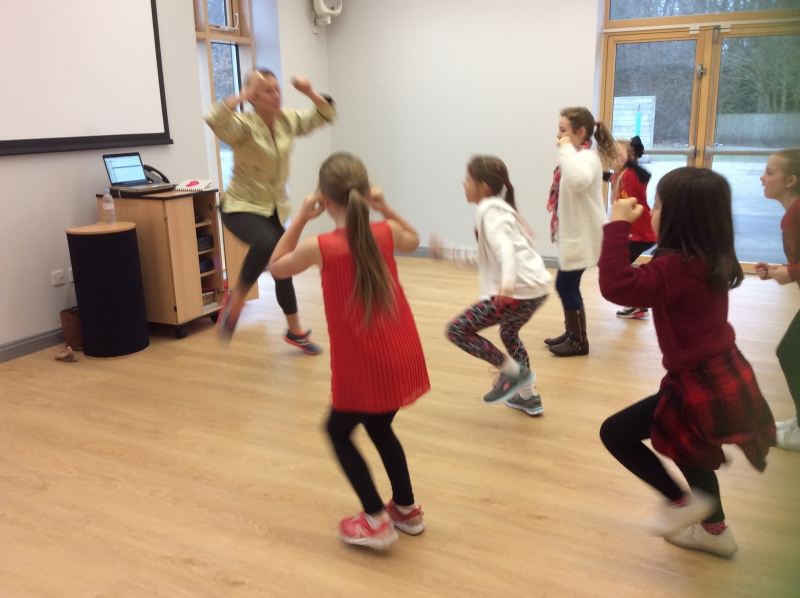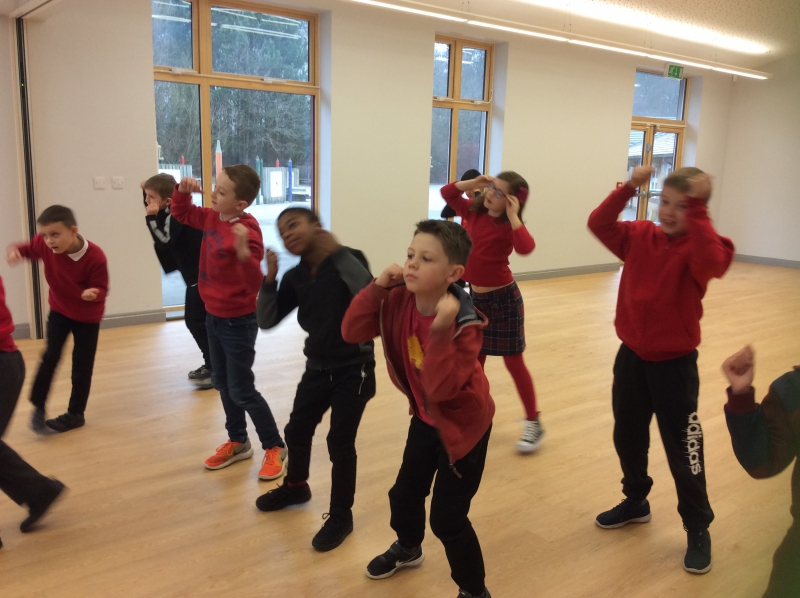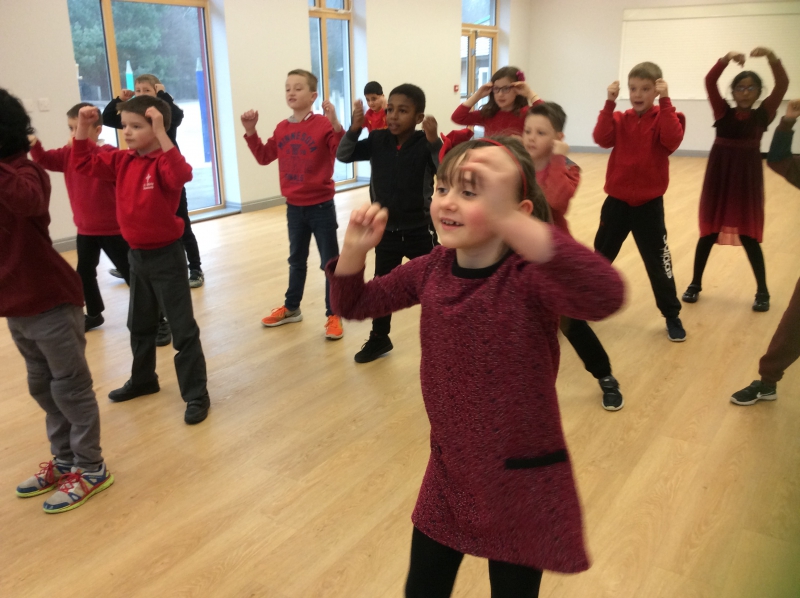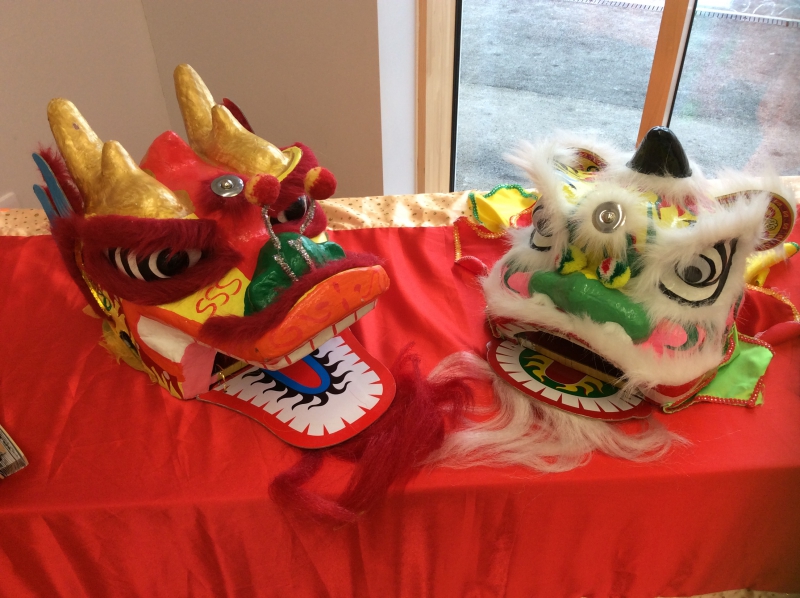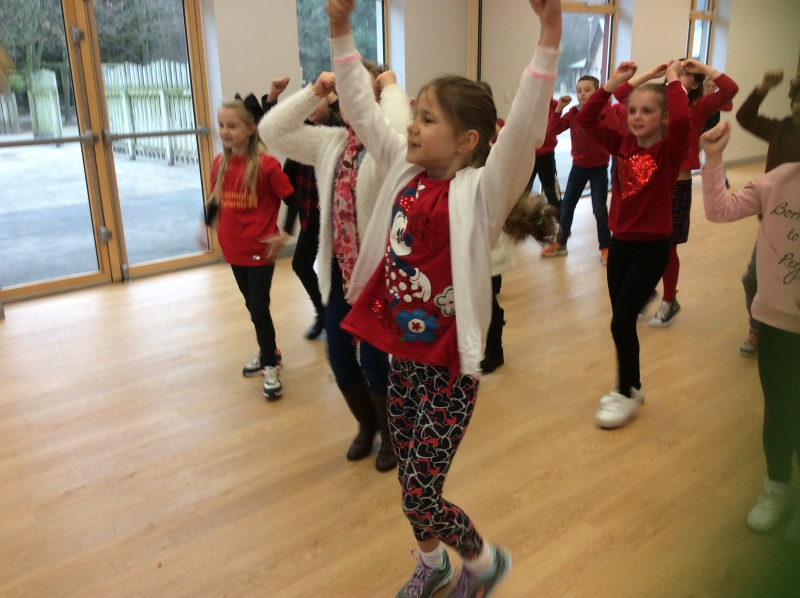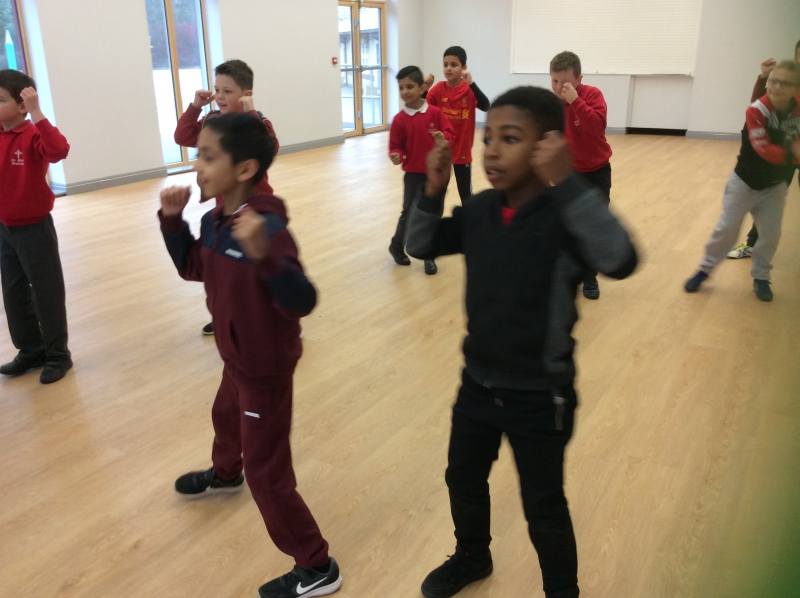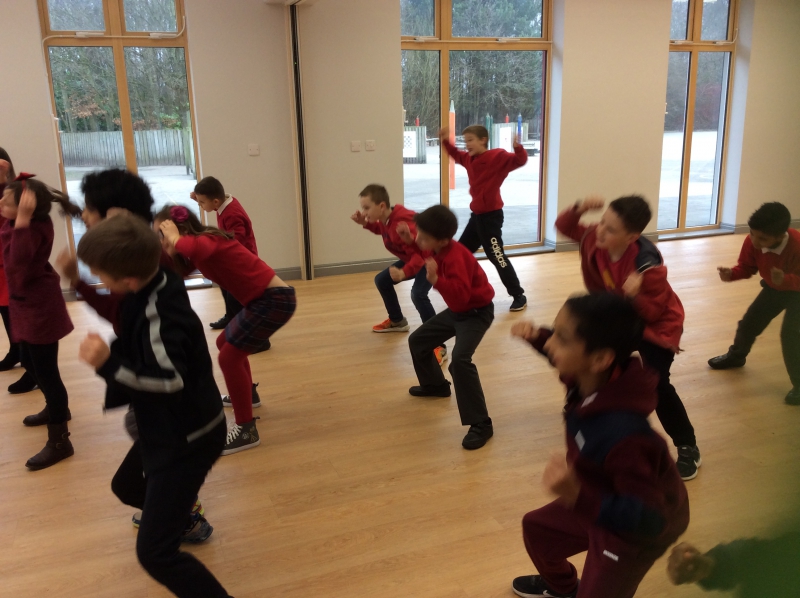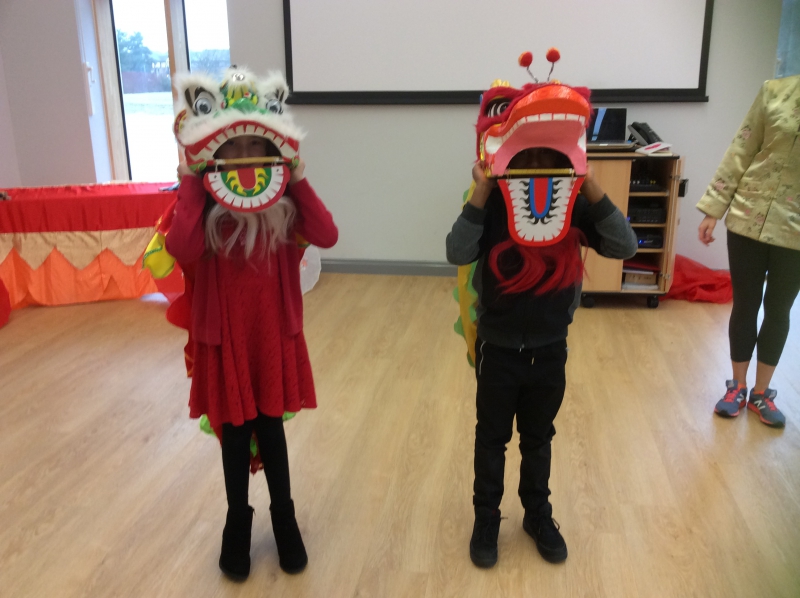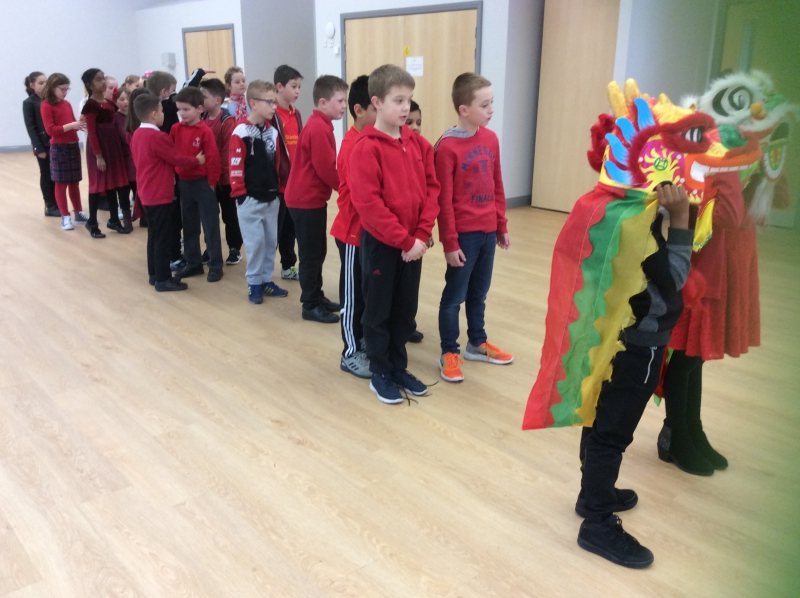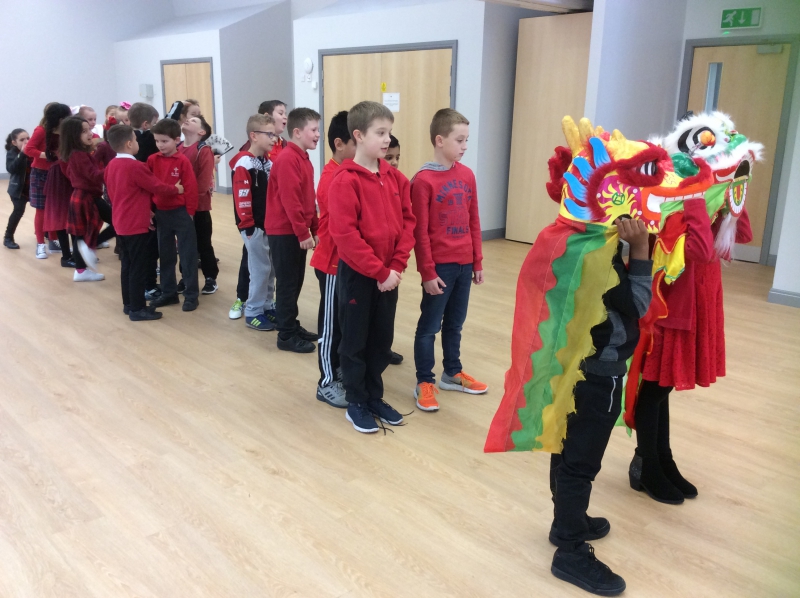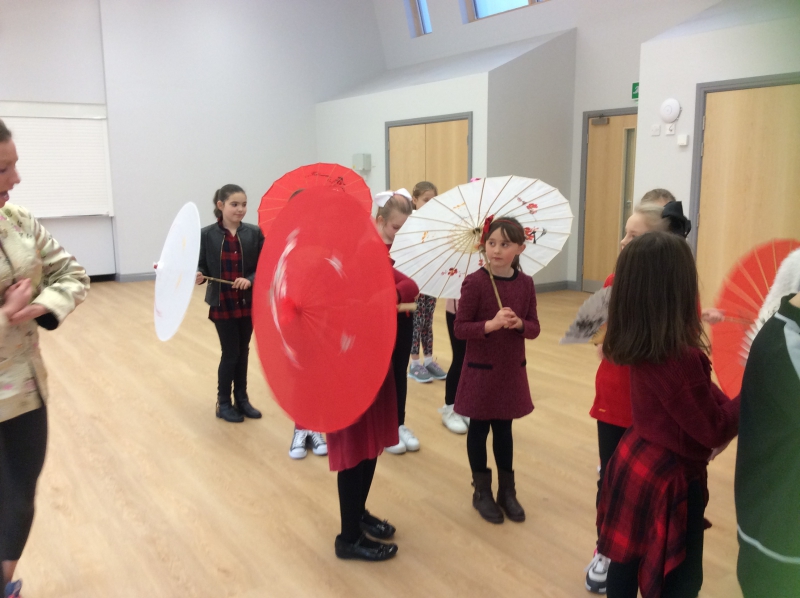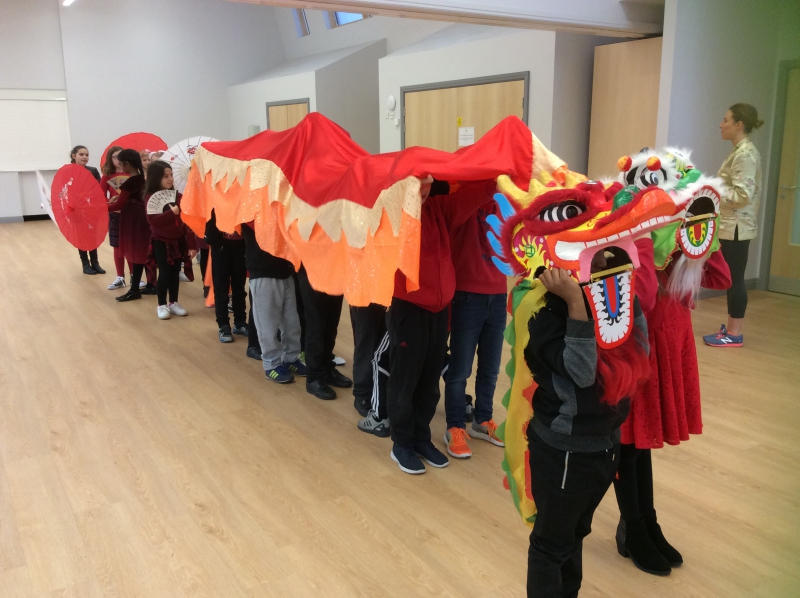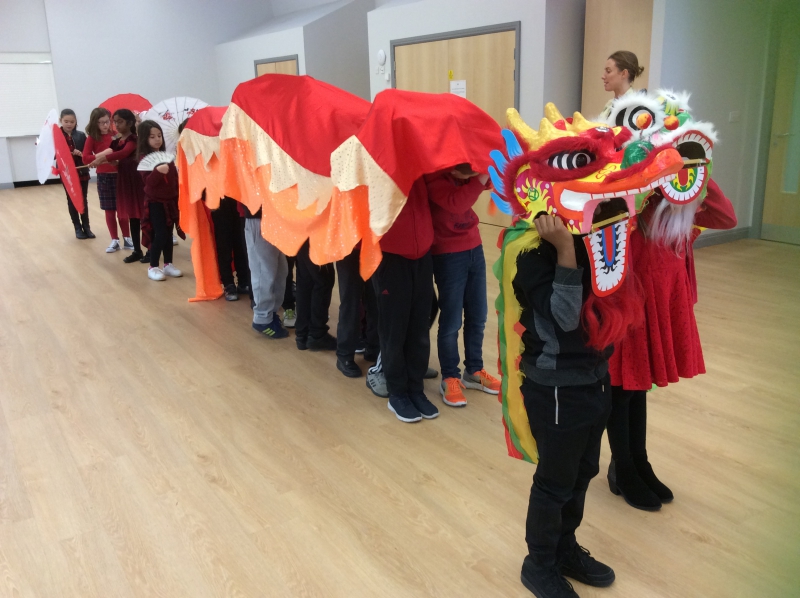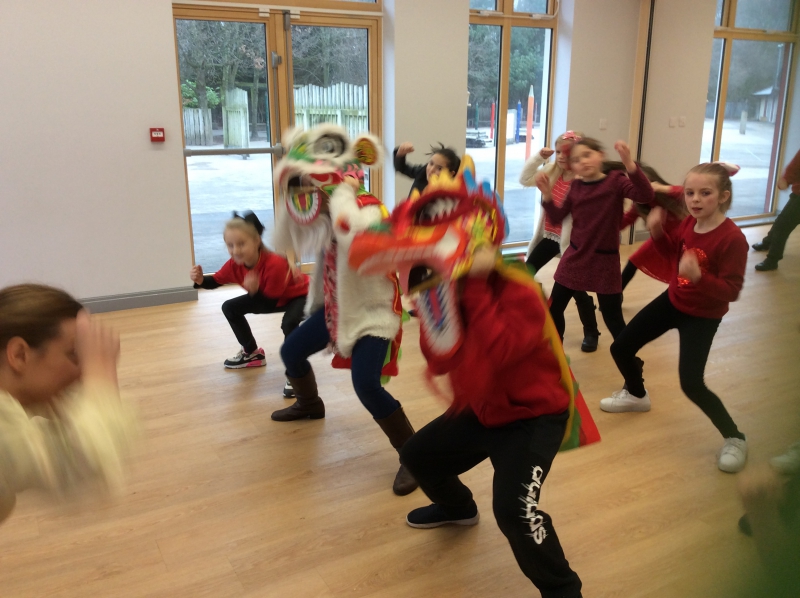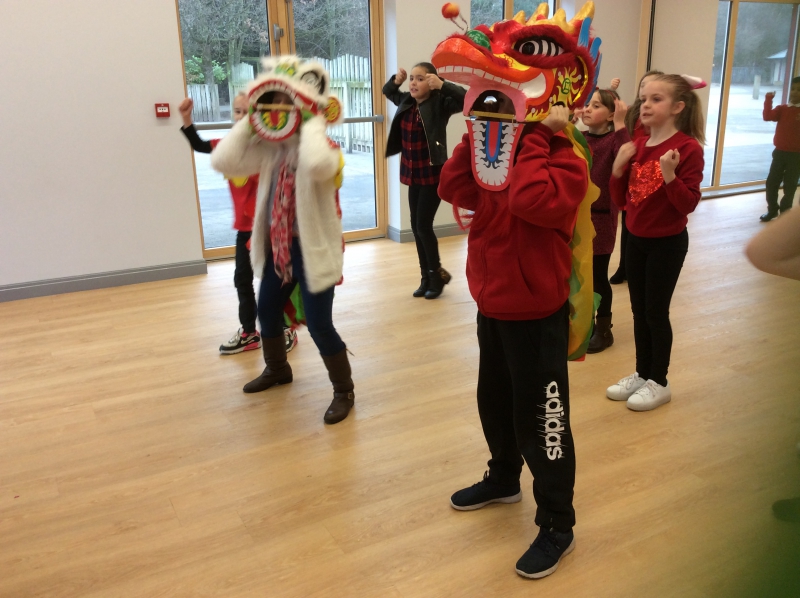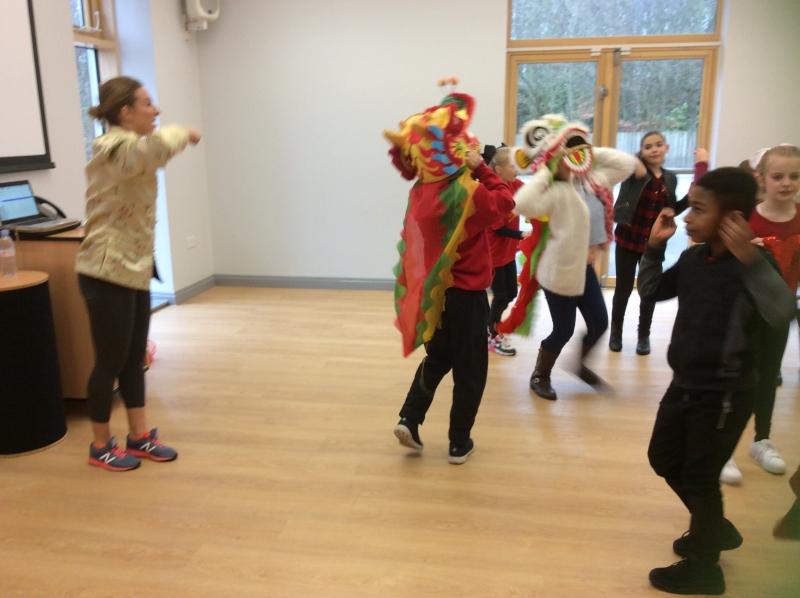 Gymnastics
We have been lucky enough to have Miss Stubbs working with us in PE this half term for gymnastics.  We have learned lots about balances, shapes and jumps so far.  Have a look at what we have been learning…
Christmas Decorations
As part of our Design Technology work, we designed and made little robin decorations.  A huge thank you to all of the wonderful adults who helped make them – we couldn't have done it without you!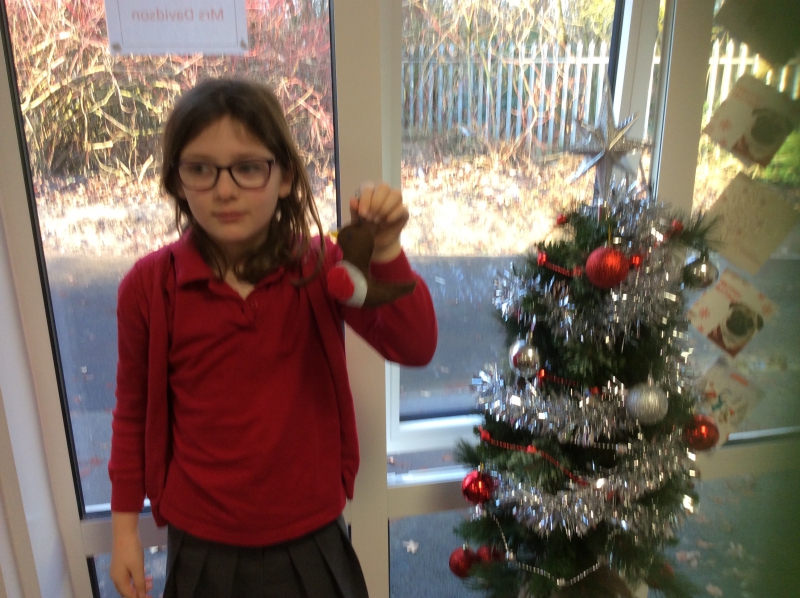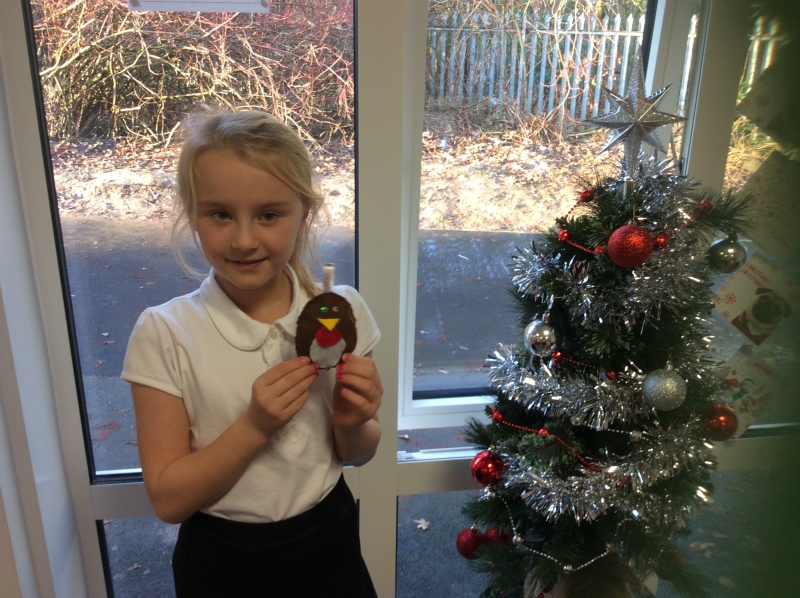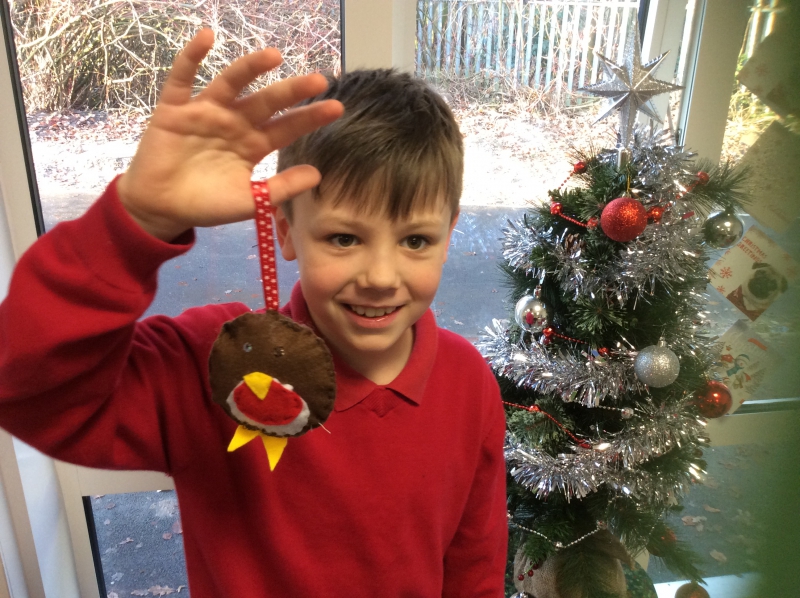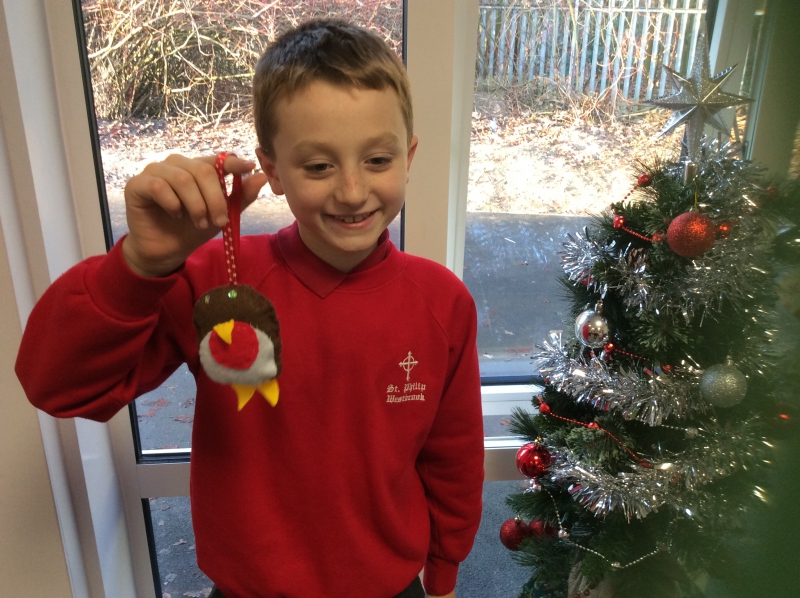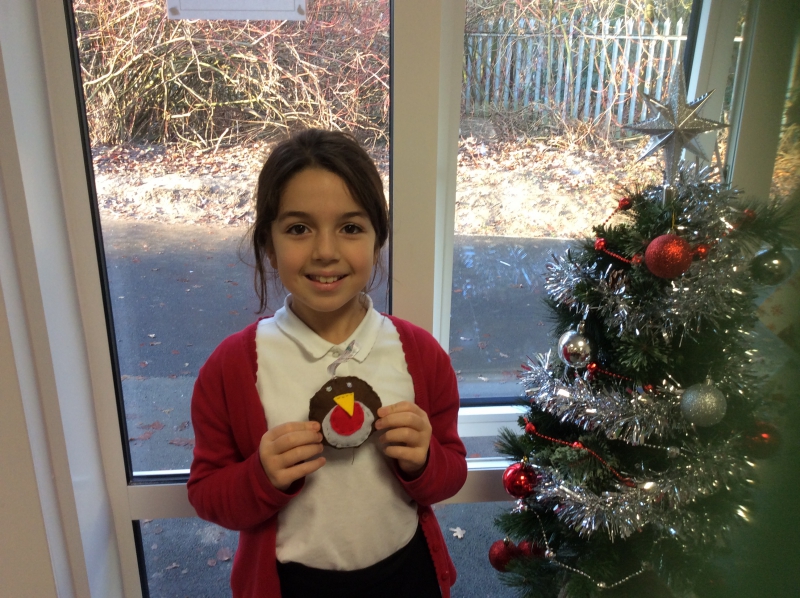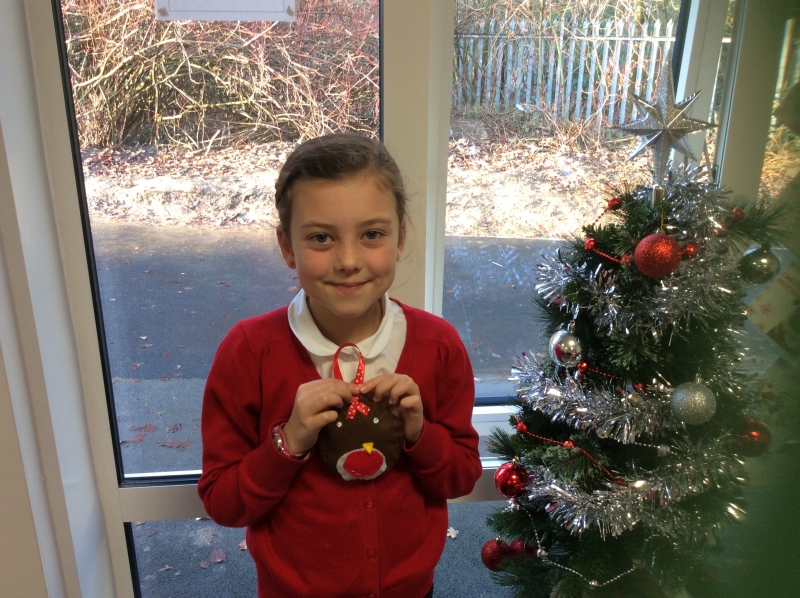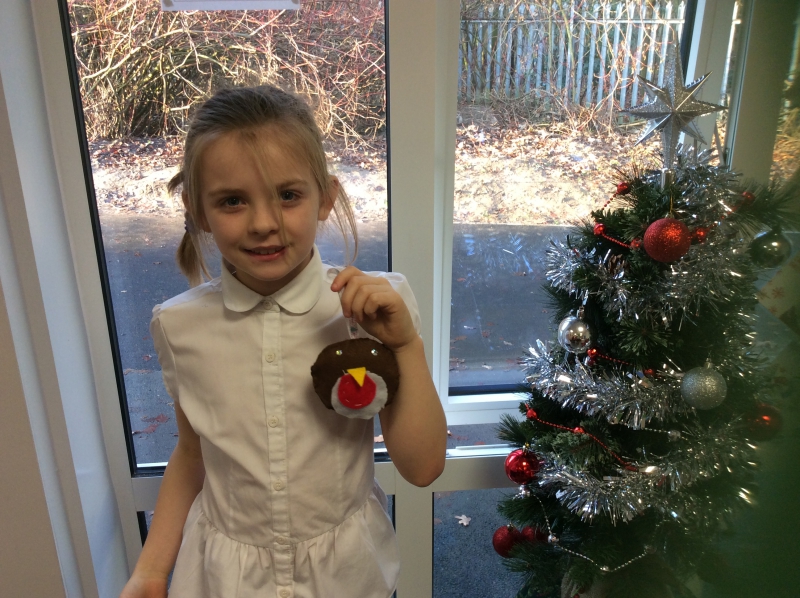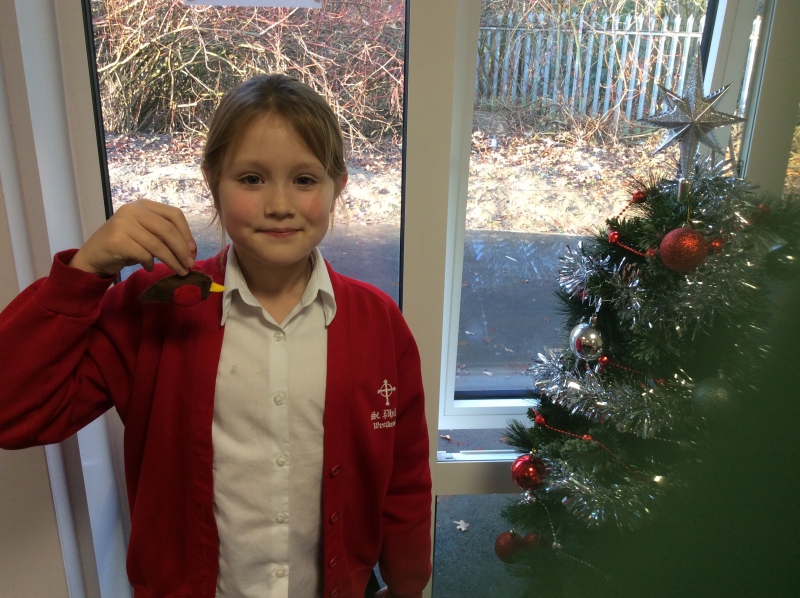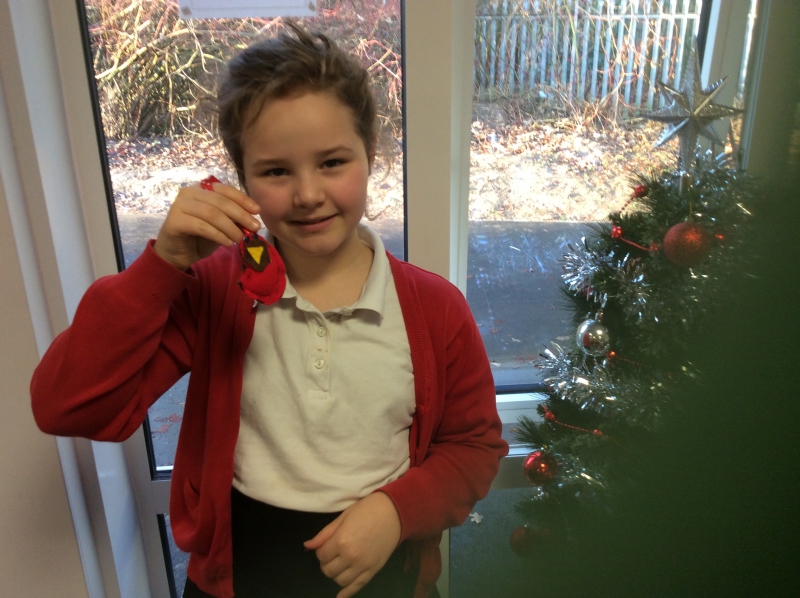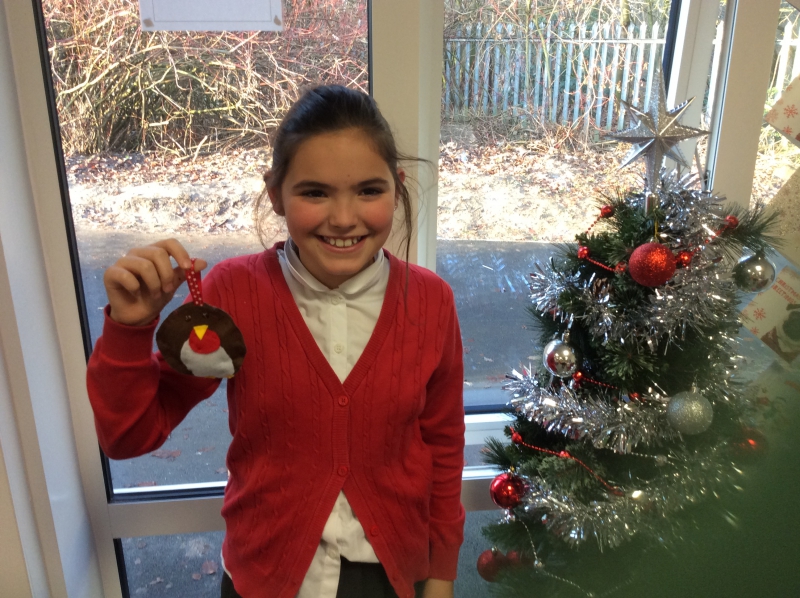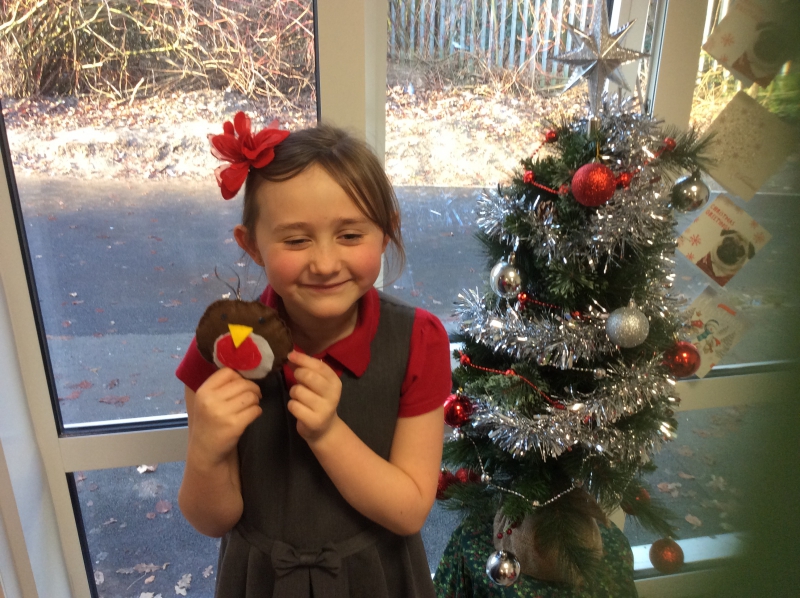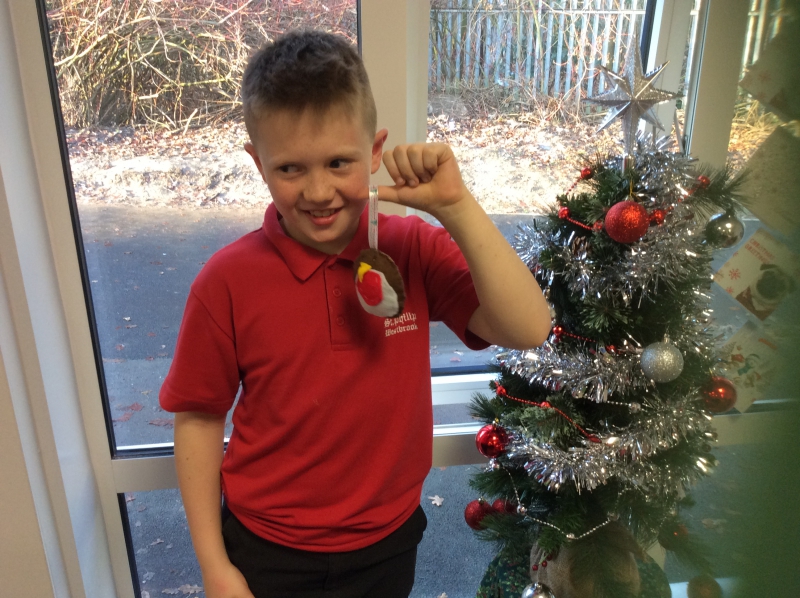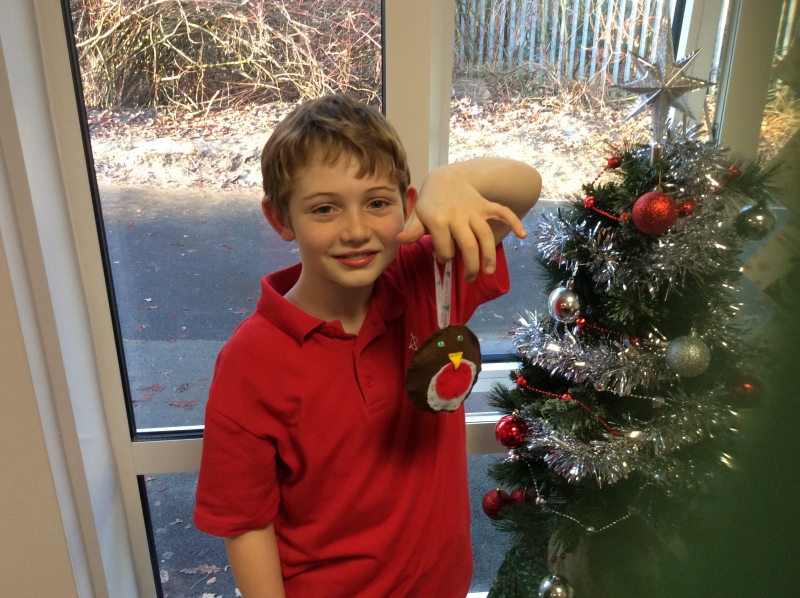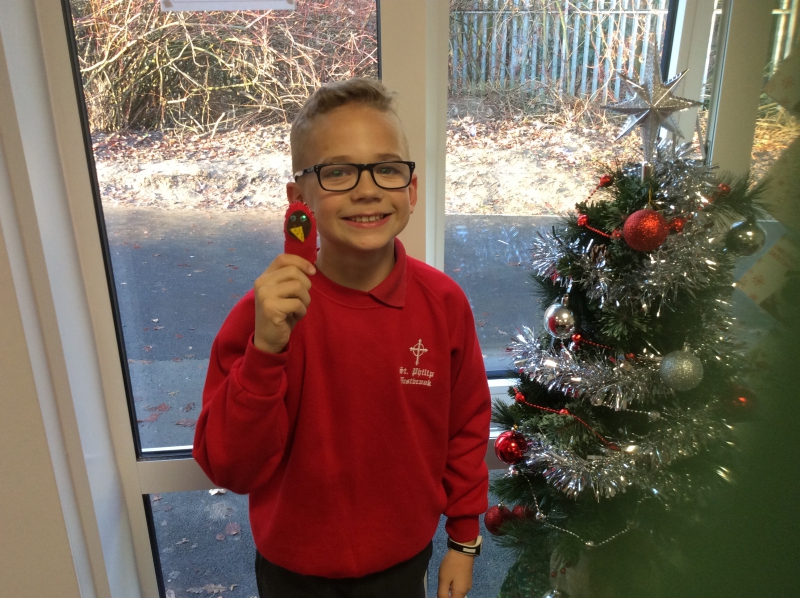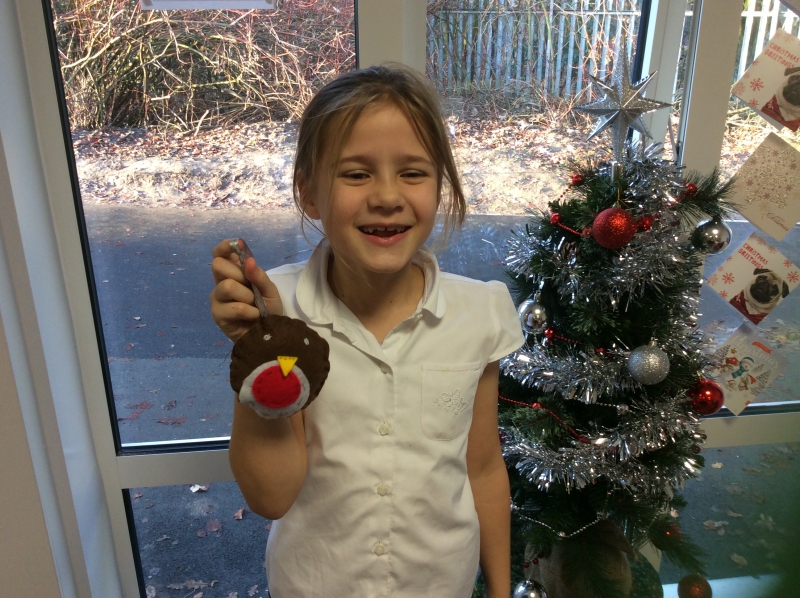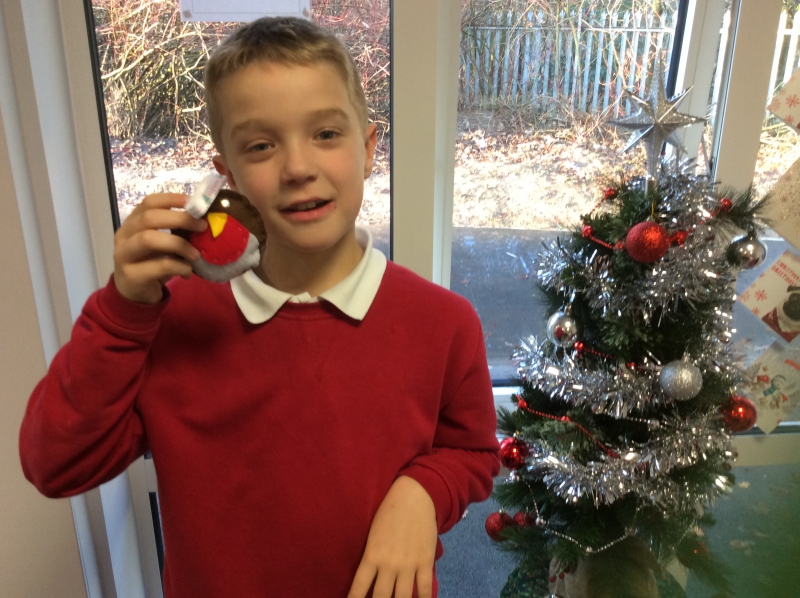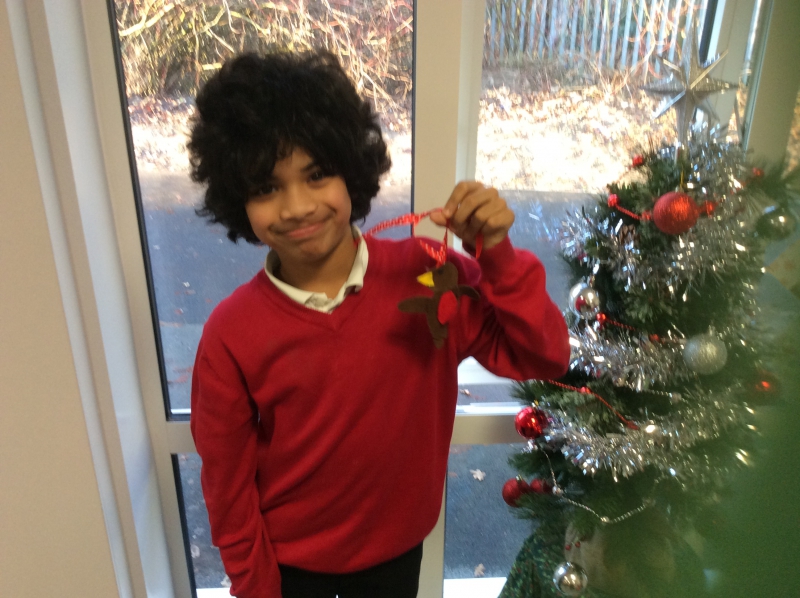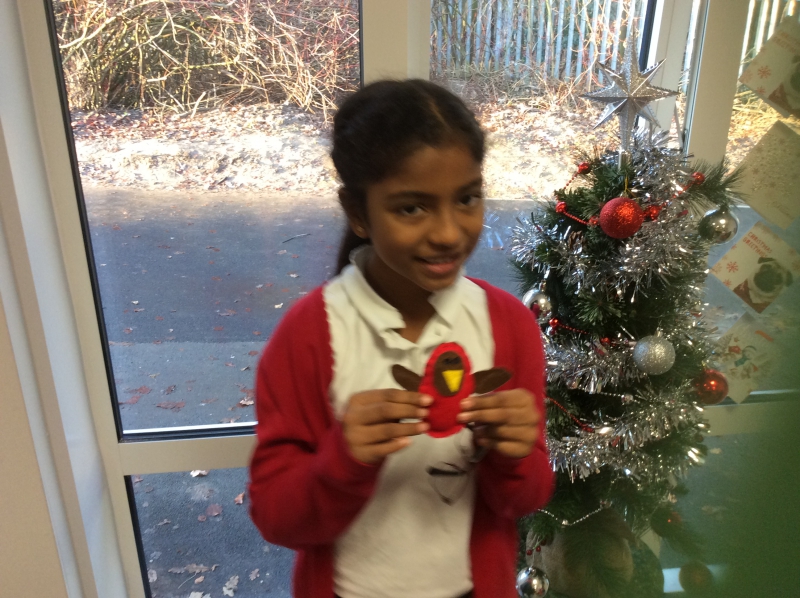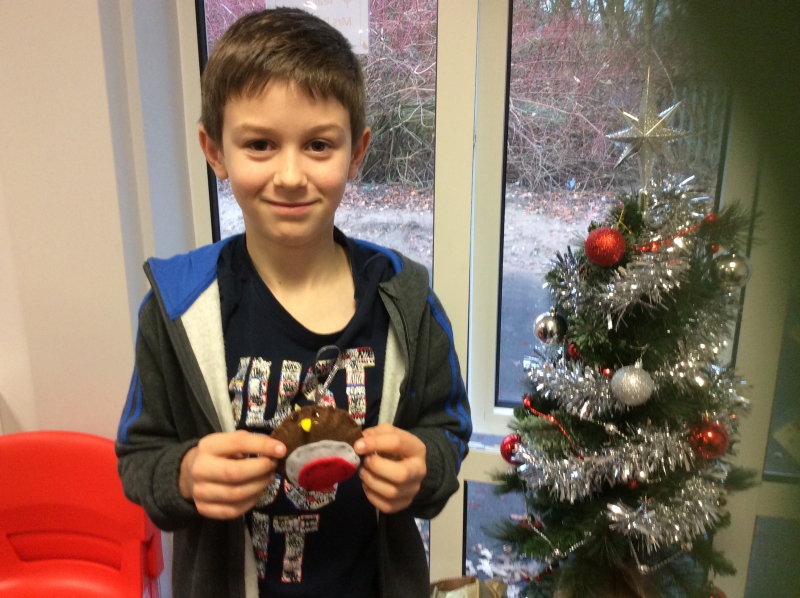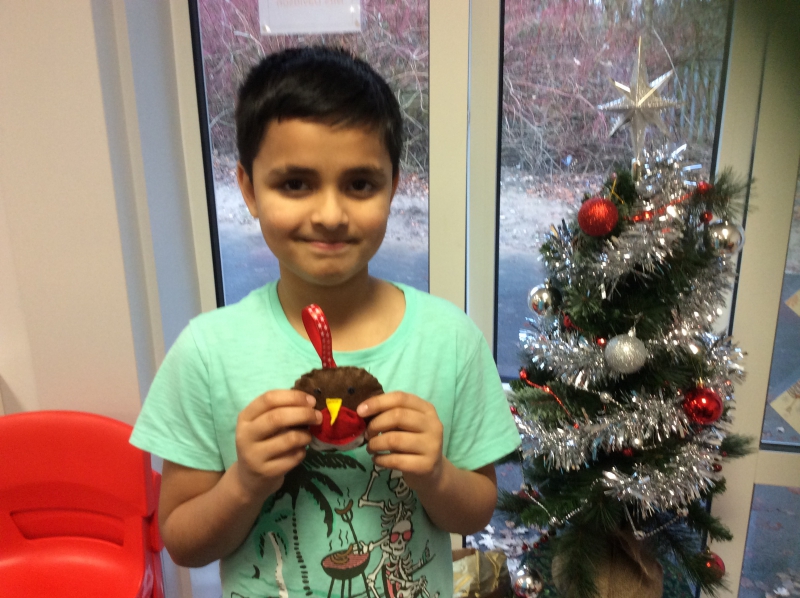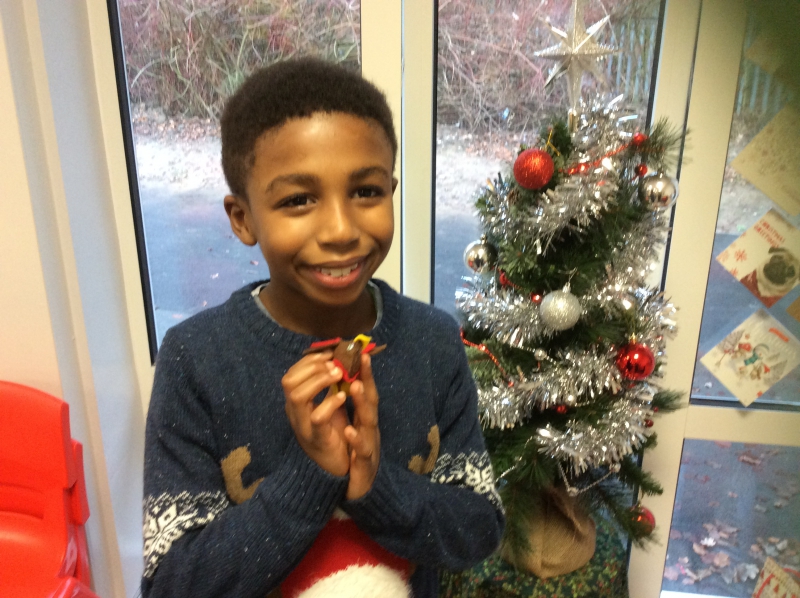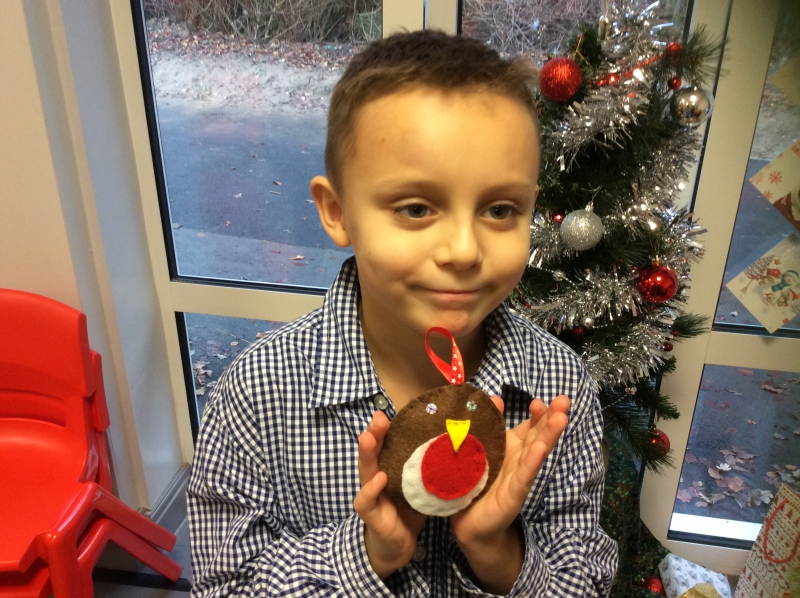 The Catalyst Museum
We had an amazing Science Day at the Catalyst Museum in Widnes.  We were real scientists for the day and we even wore white lab coats and safety glasses!  First we tested liquids to find out if they were acids, alkalis or neutrals, using test tubes and pipettes.  Our teacher was a scientist but she showed us that not all scientists are old men with crazy hair!
no images were found
Next, we made our own switches for circuits using paperclips and aluminium foil.  We learned that conductors of electricity are always metal.  It was a fabulous day!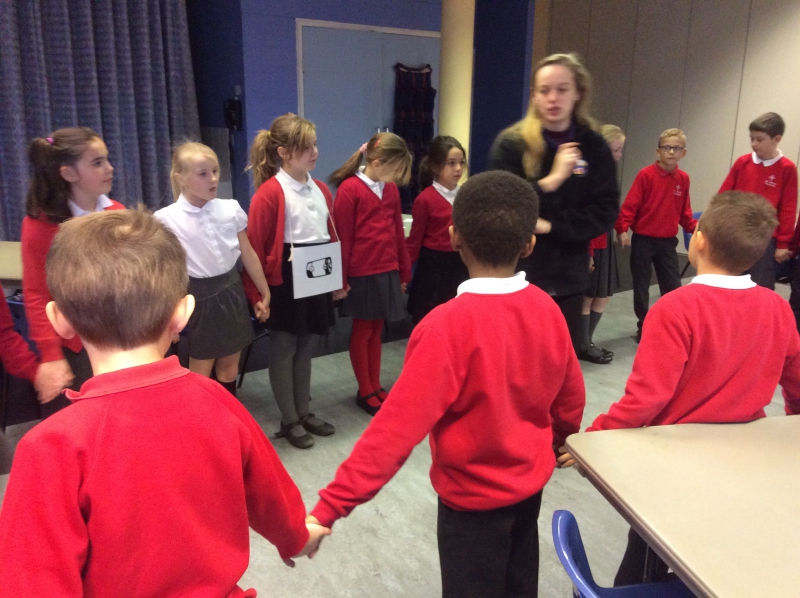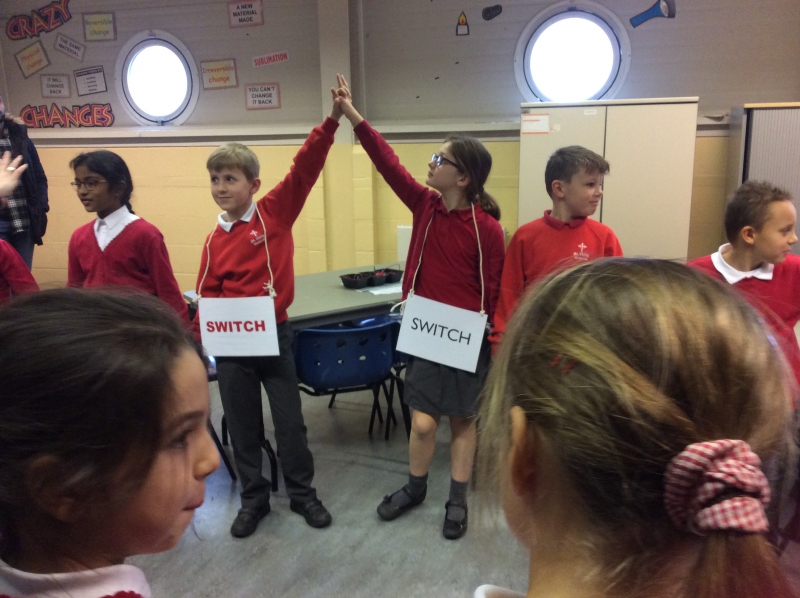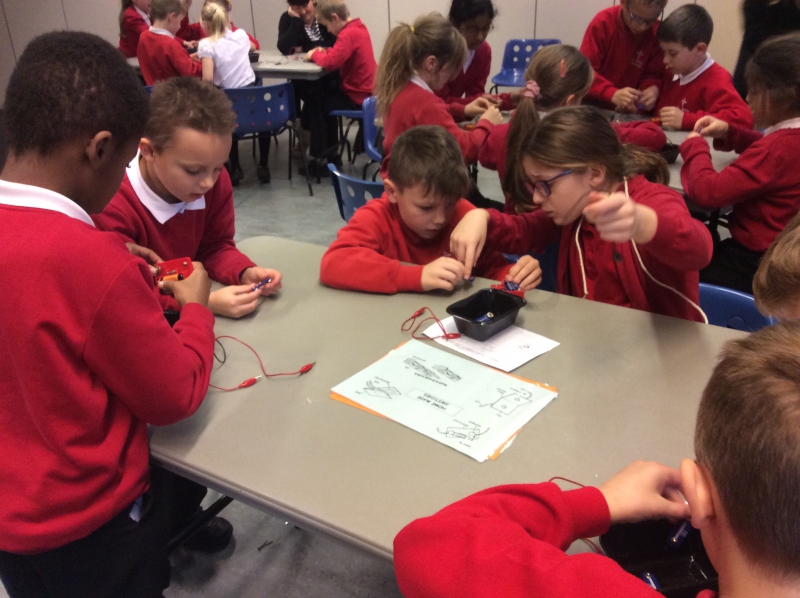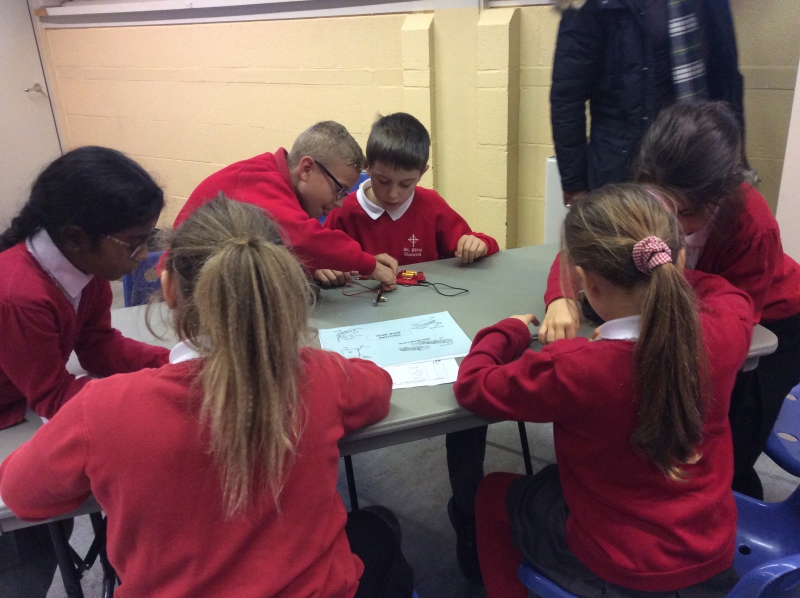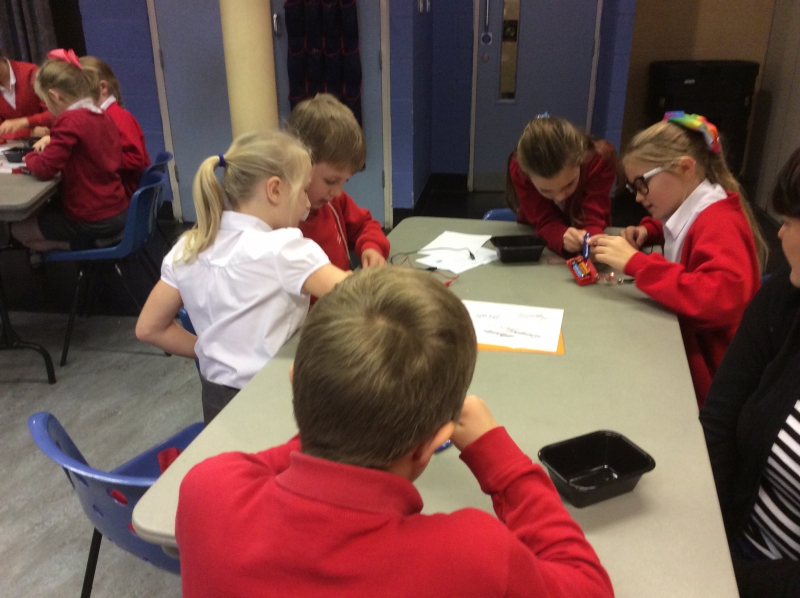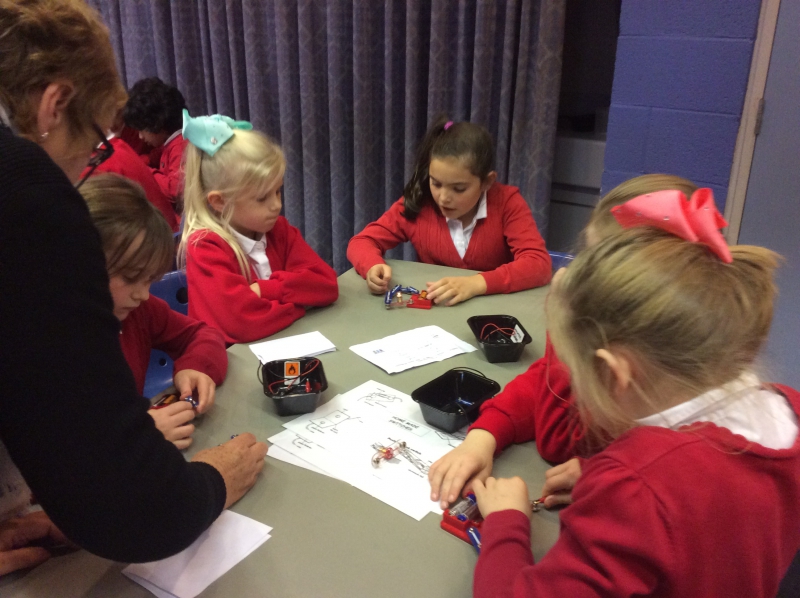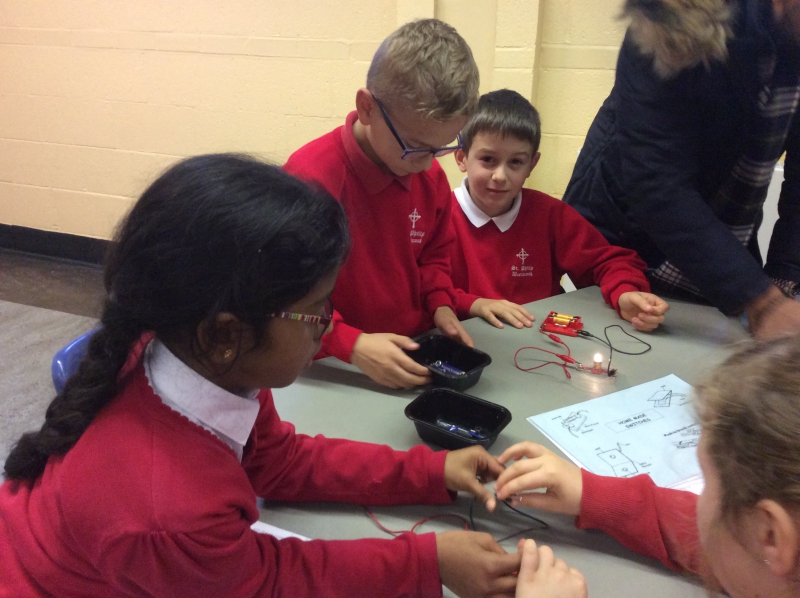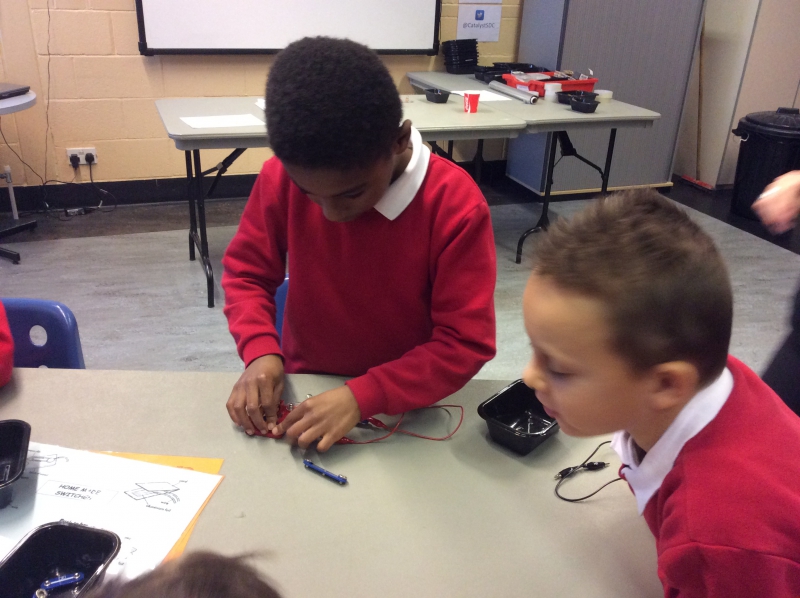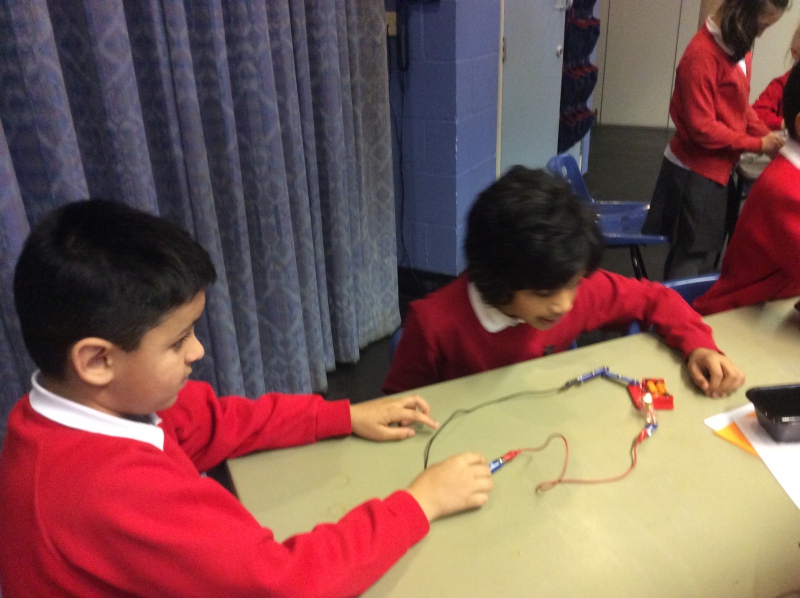 Tie Dye
We have been exploring textiles in our Art and Design Technology work.  As part of our India project, we looked at how we can add colour to fabric using tie dying.  We made tie dye T-shirts and sashes for the Year 1 and 2 Christmas production.  They looked fabulous in our creations!
Advertisements
In English, our focus has been on persuasive writing.  We watched lots of TV adverts and we read lots of magazine and newspaper adverts.  We learned about the techniques used to persuade people to buy products, then we wrote and performed our own TV adverts.  We even used catchy jingles and slogans!
Fun Run
We had a great time doing our fancy dress fun run and raising money for school.  Look how proud we are of our achievements!
Home Learning
As part of our Geography work, we shared our home learning about India.  We had lots of interesting facts to share, Indian money to look at, Indian clothes to see, some Indian spices to smell and even a postcard from India to read!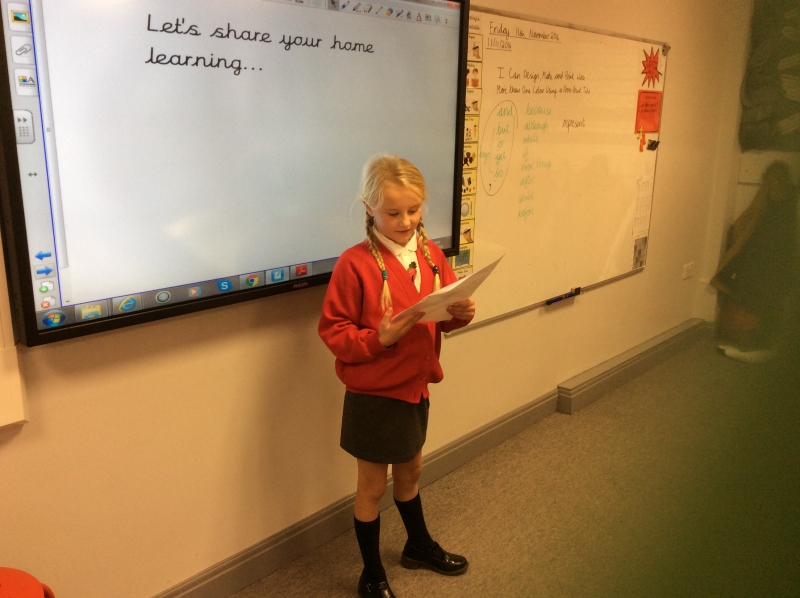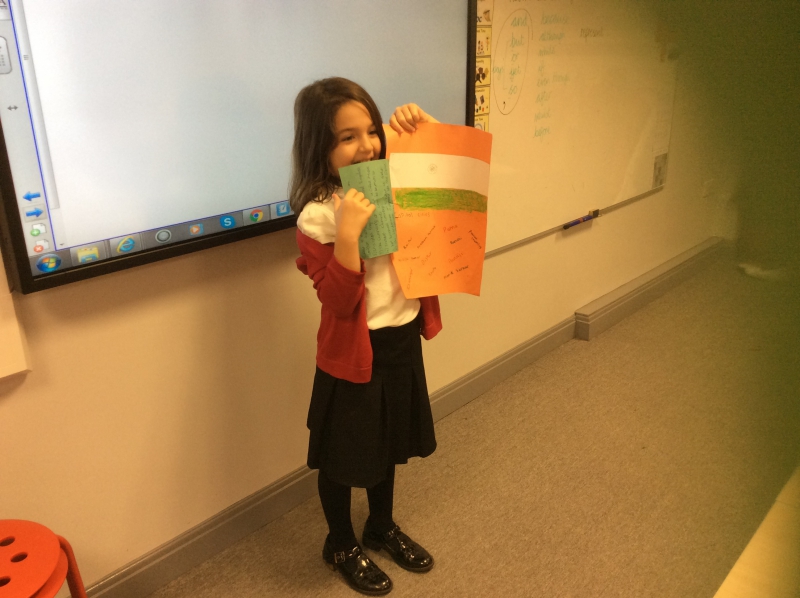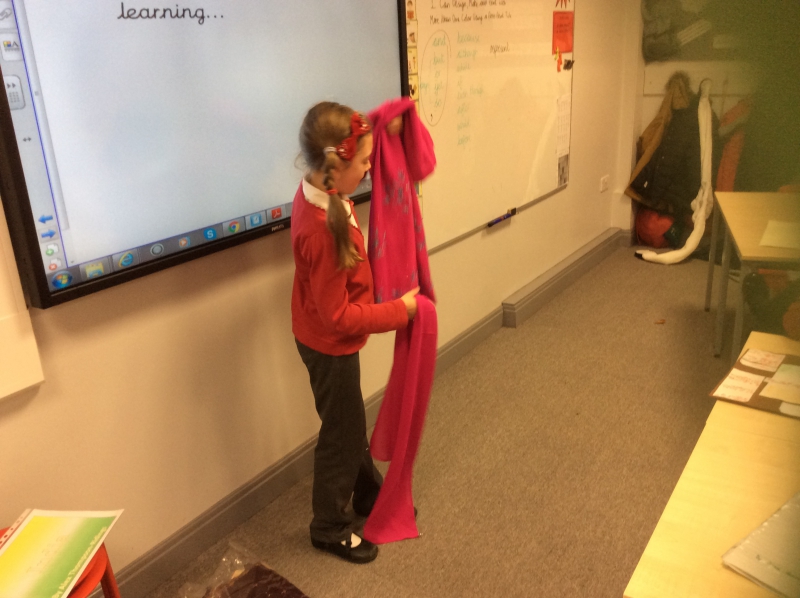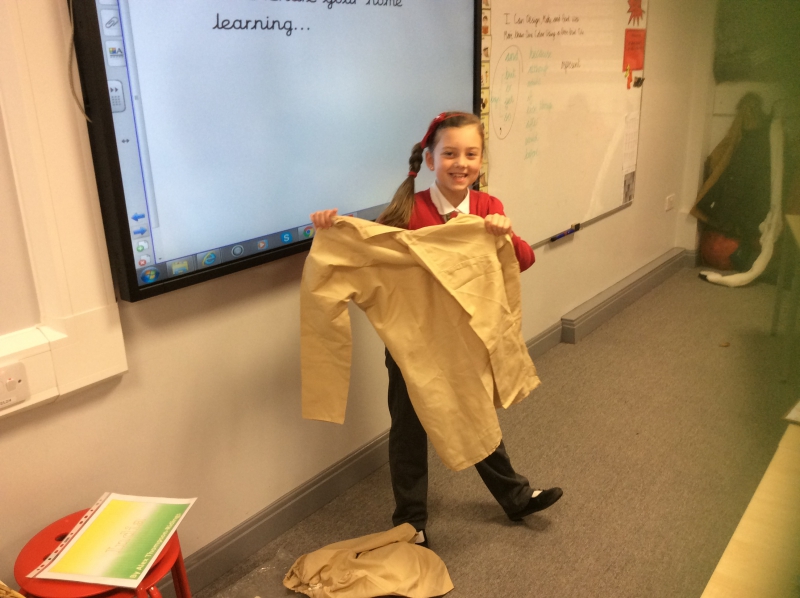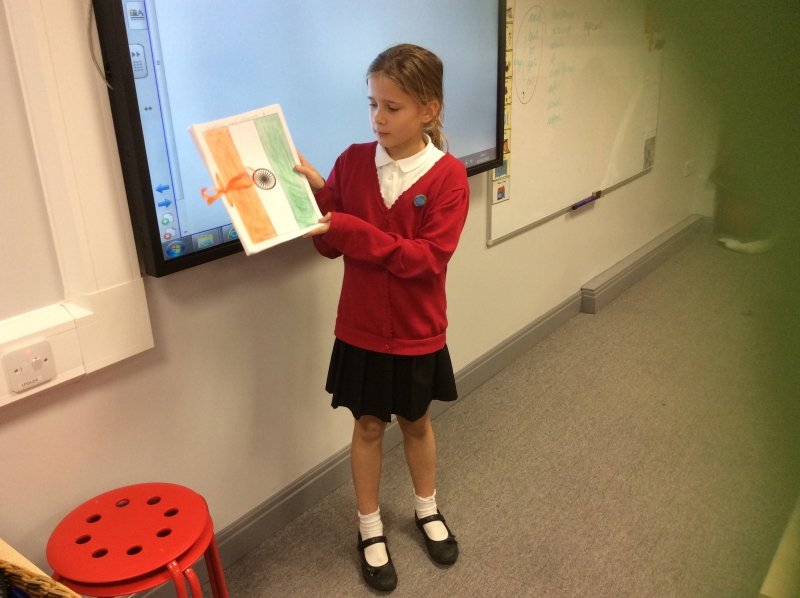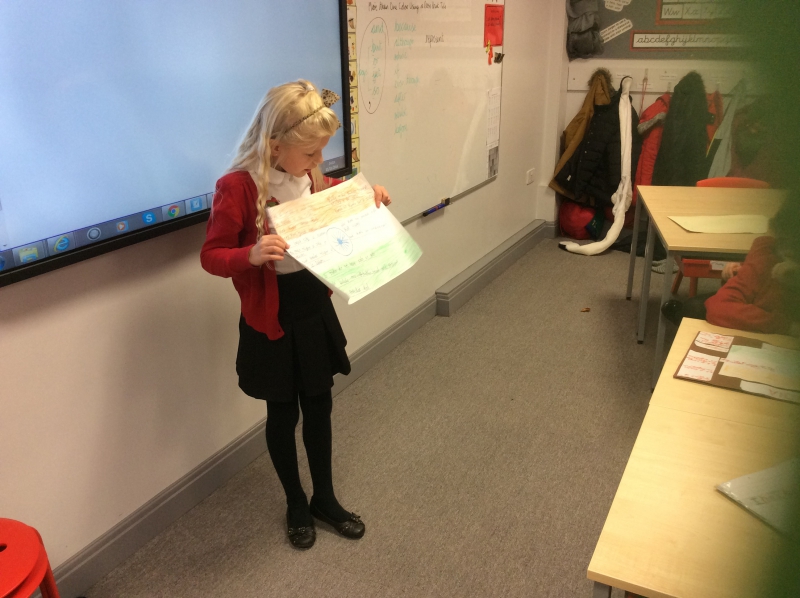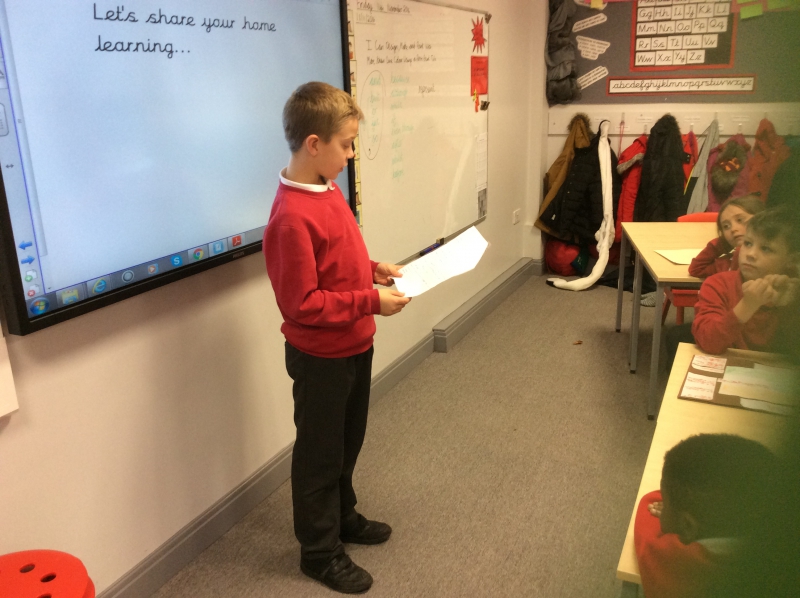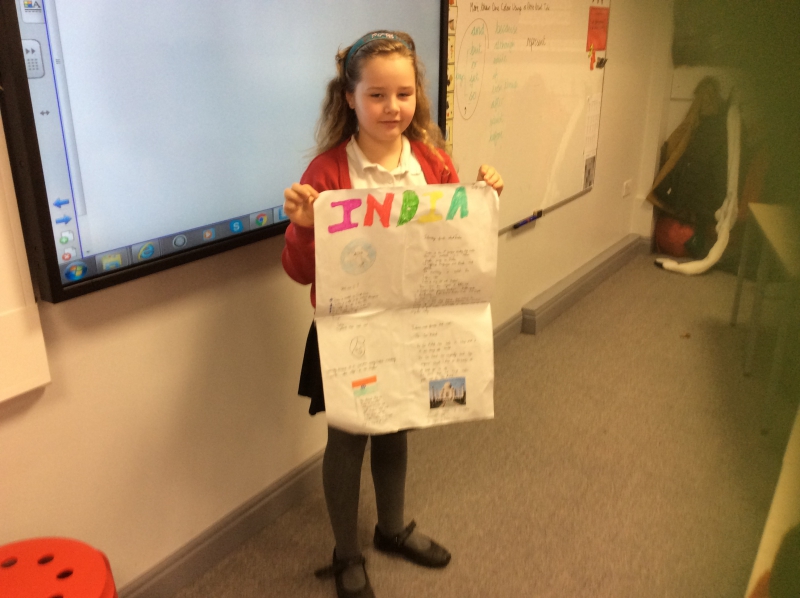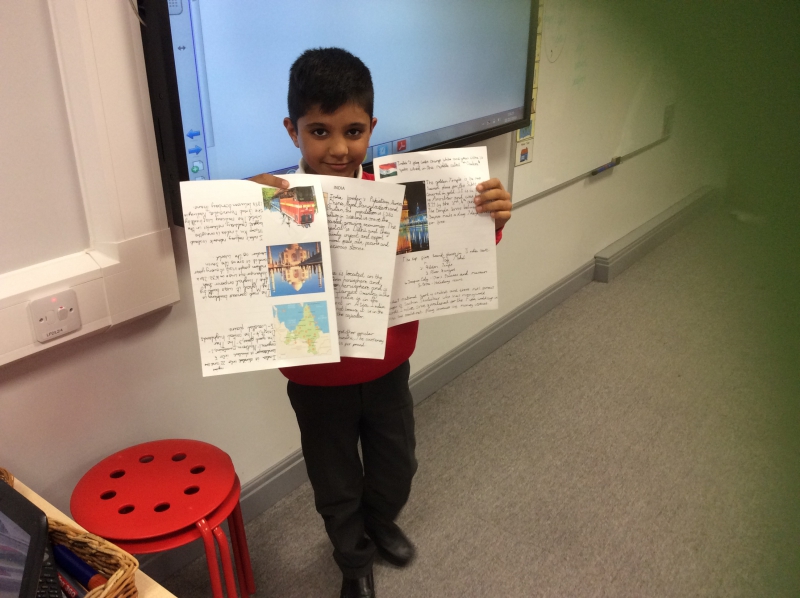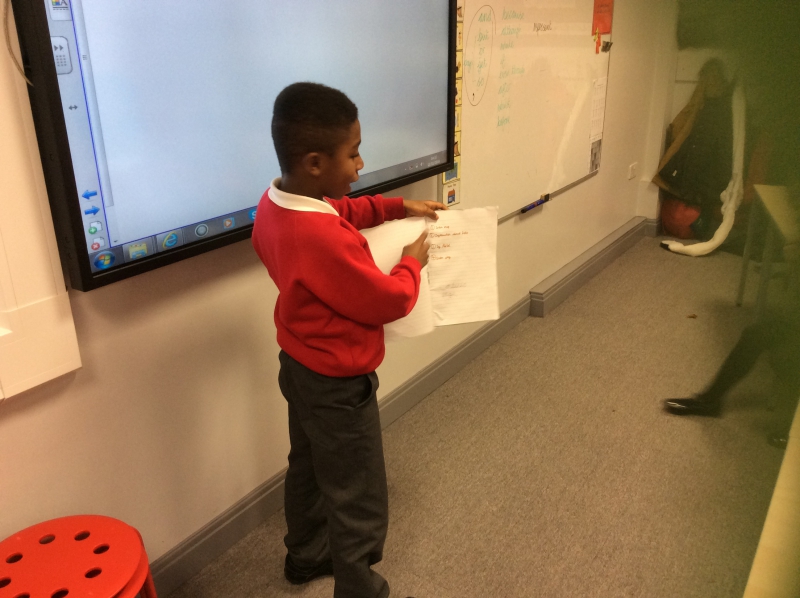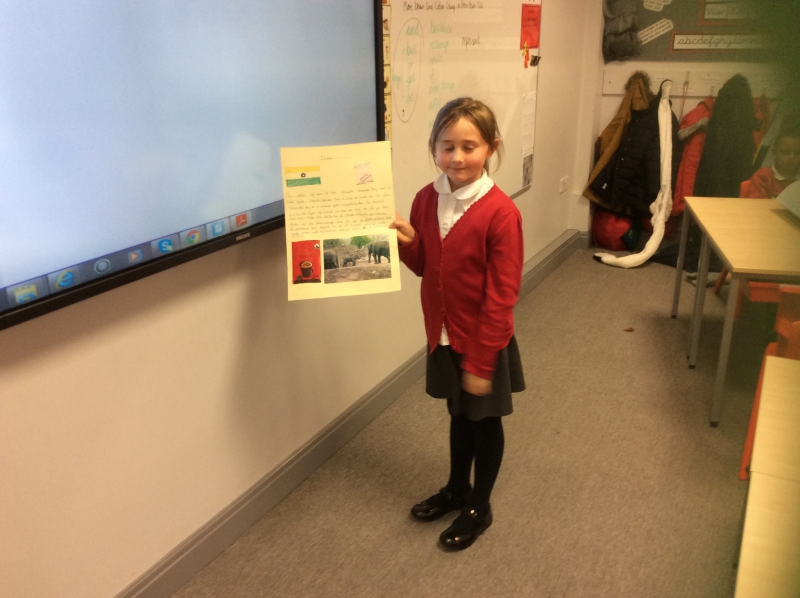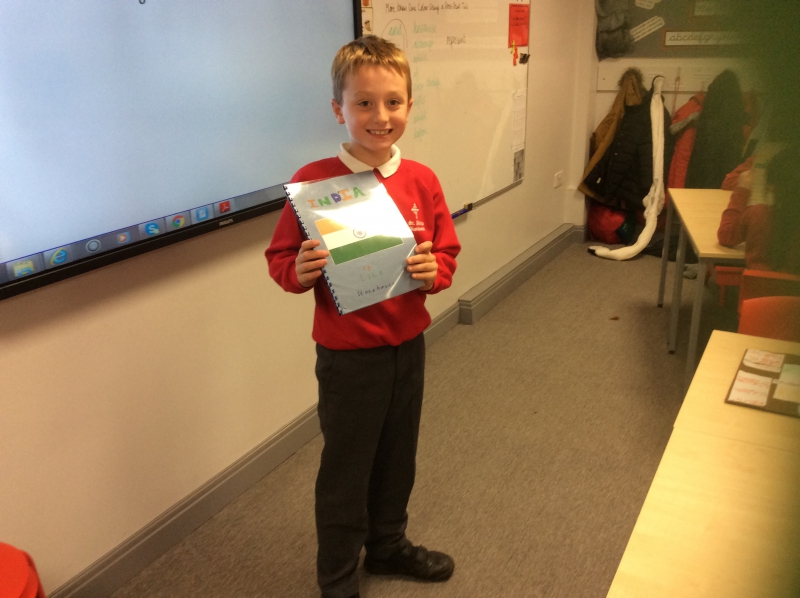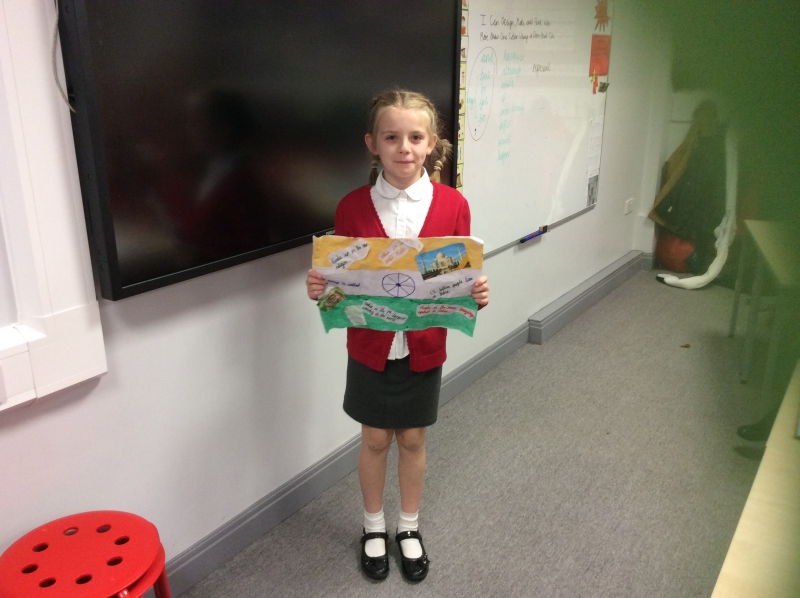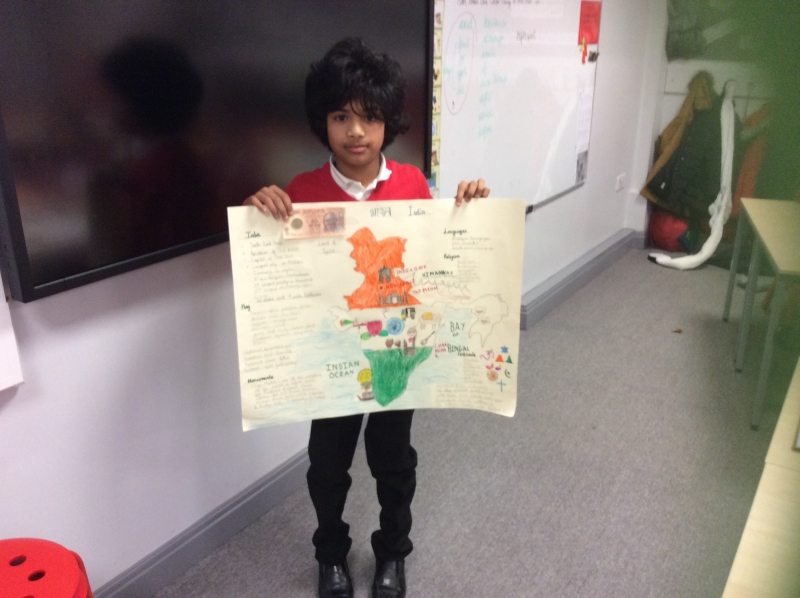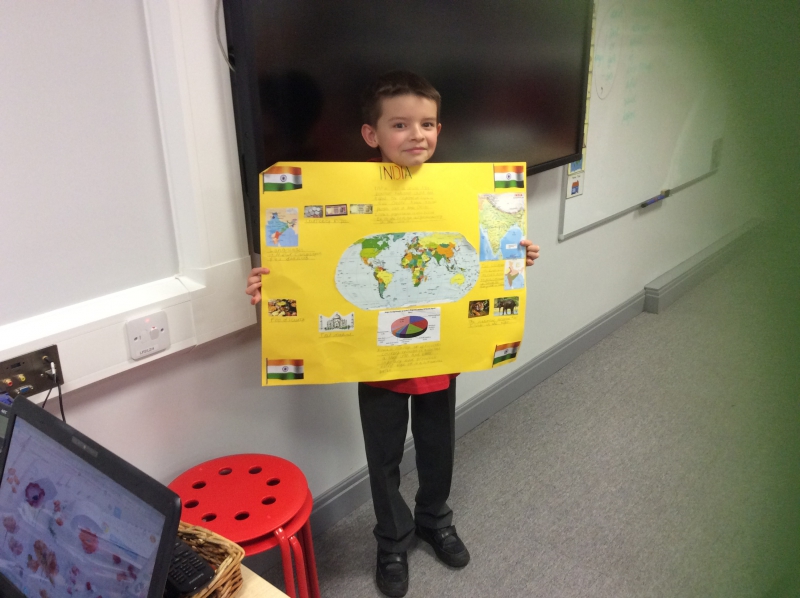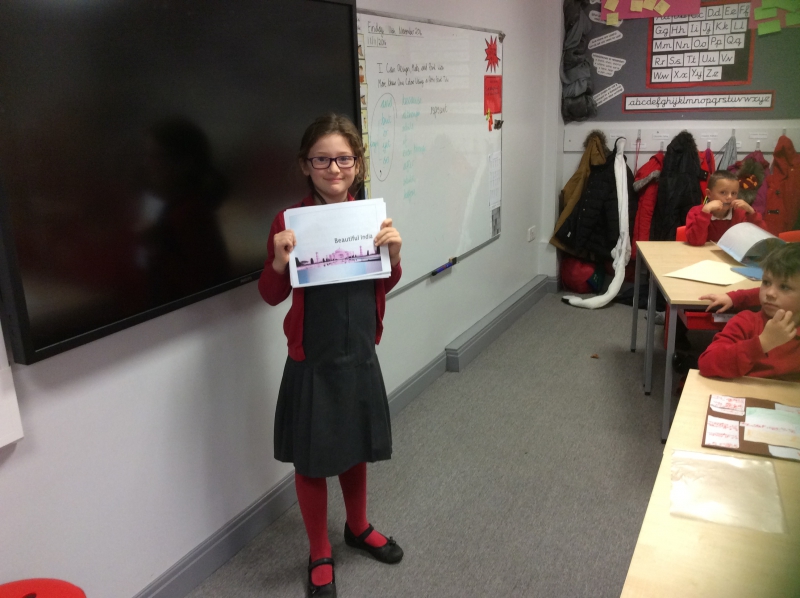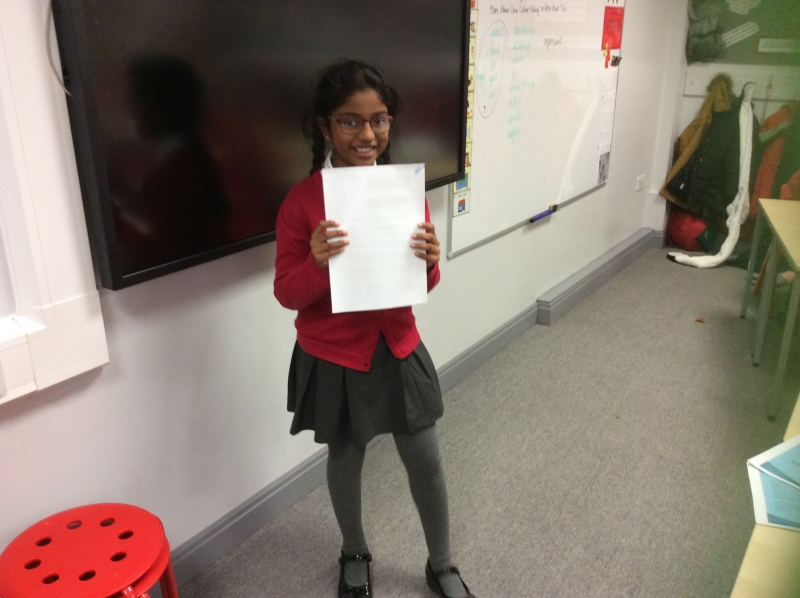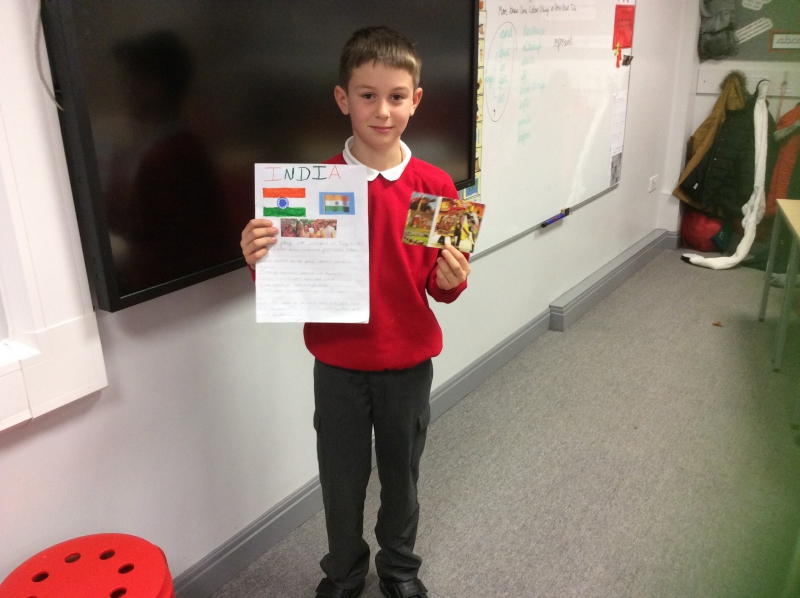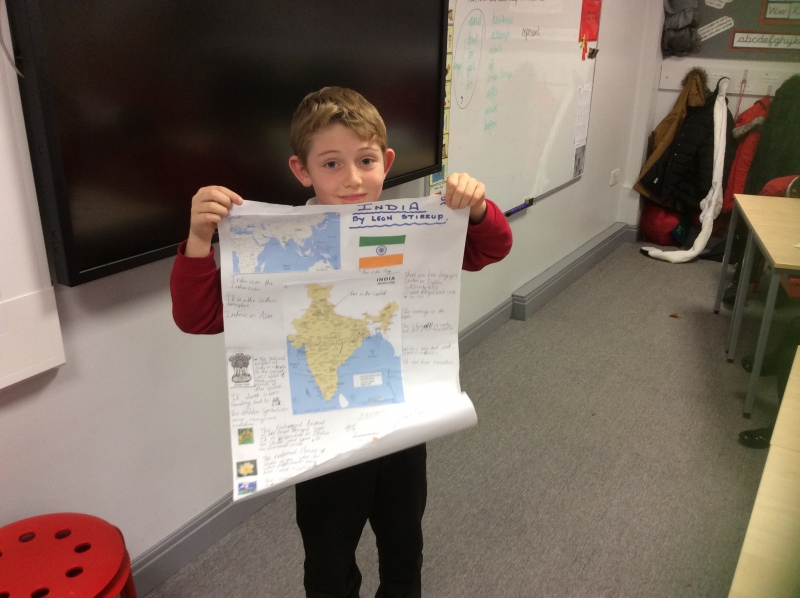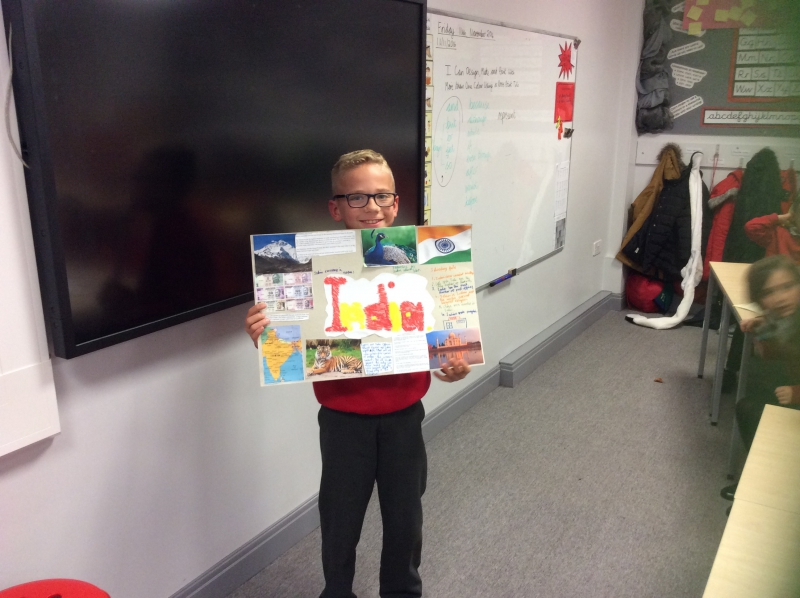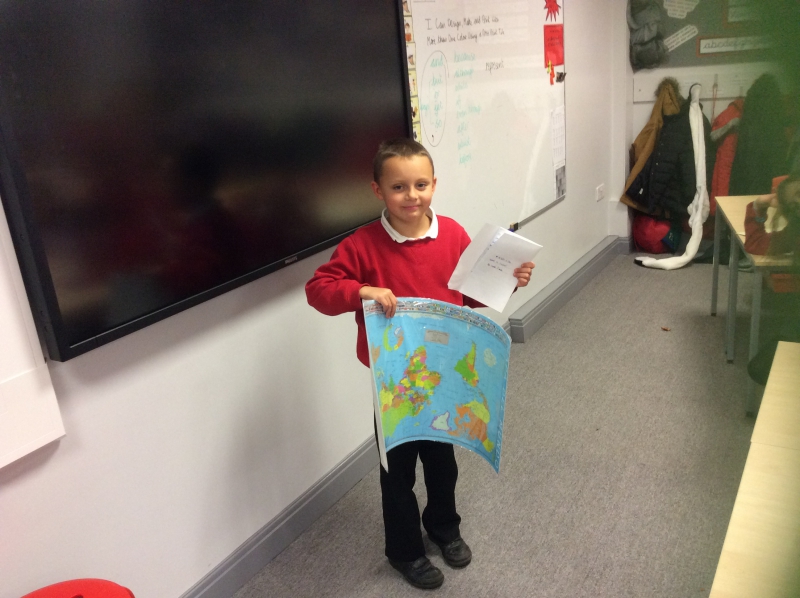 Electricity
In Science, we made electrical circuits with a 'ghost ball'.  We learned that a circuit needs to be complete for electricity to travel around it.  It was great fun!
no images were found
Tasty Greek Food
As part of our Design Technology work, we tasted lots of delicious Greek food and then we designed and created our own tasty dishes. Yum!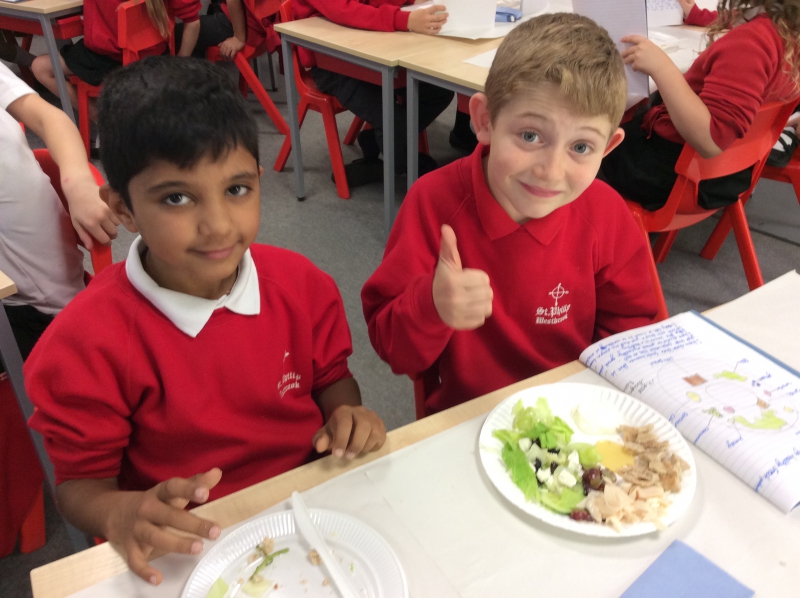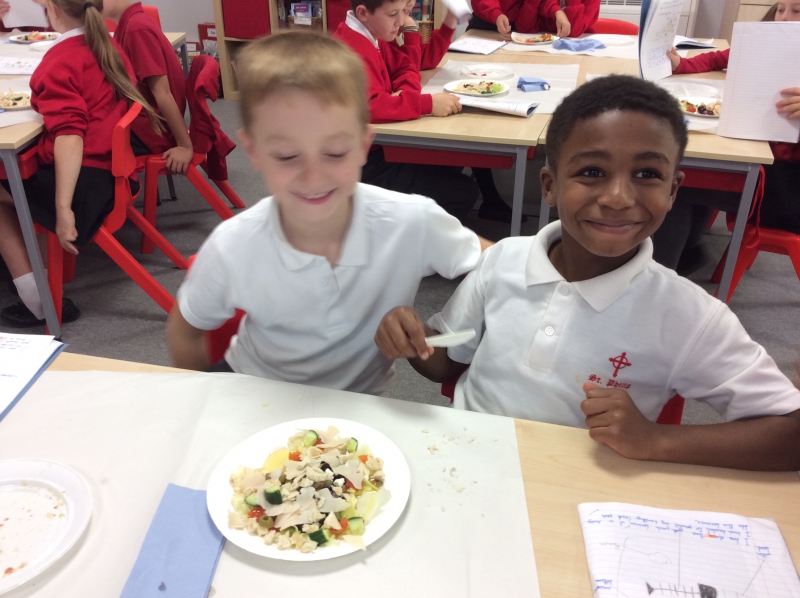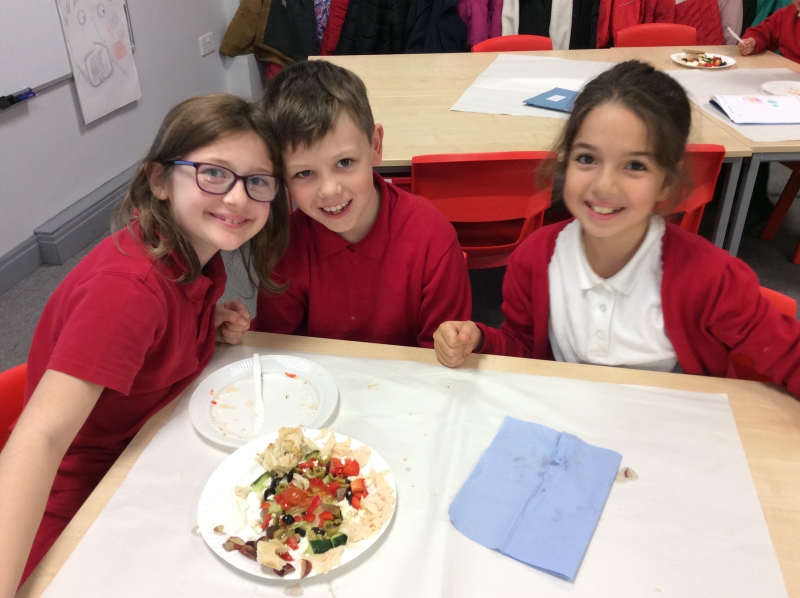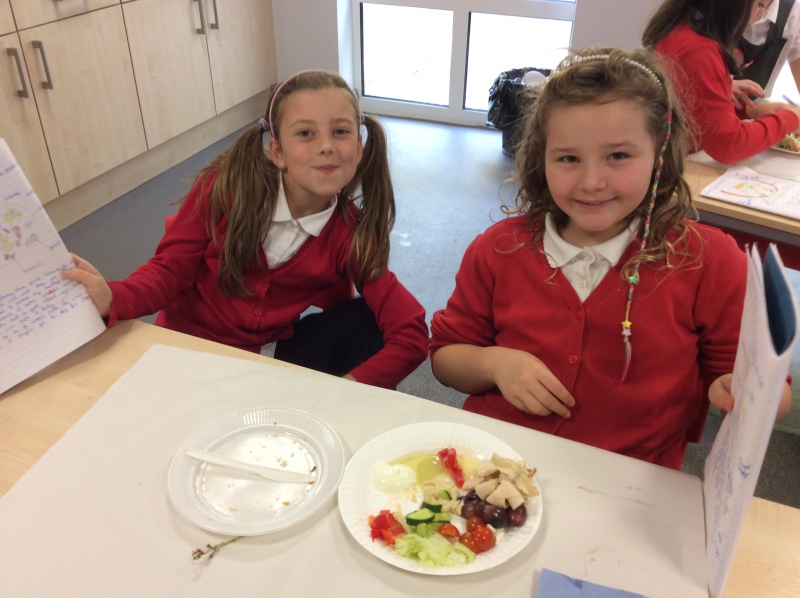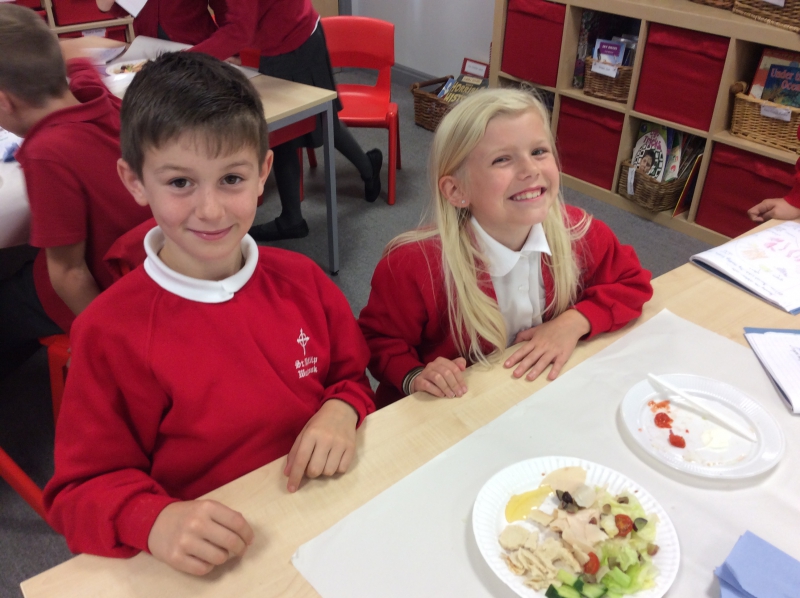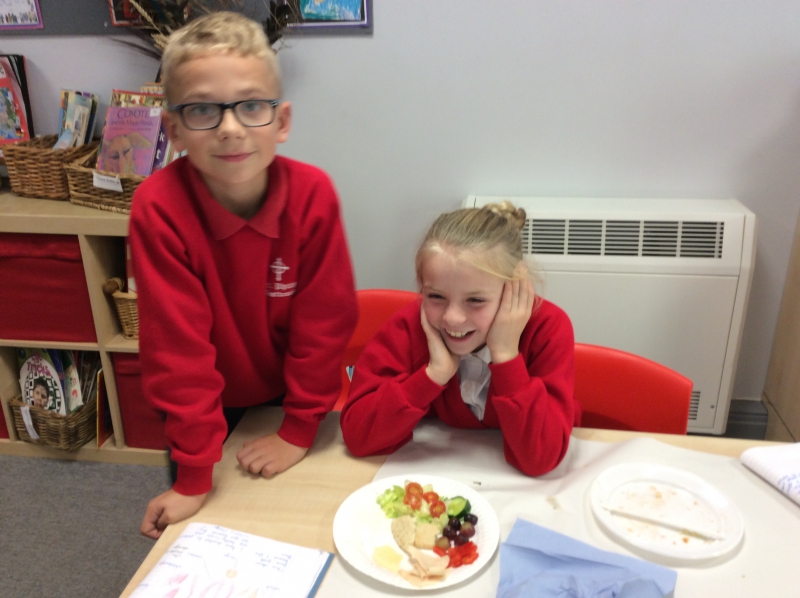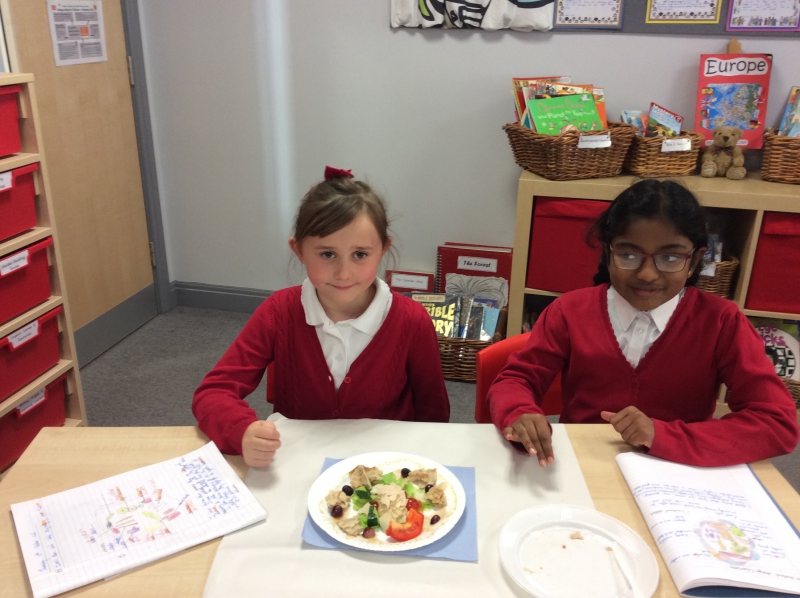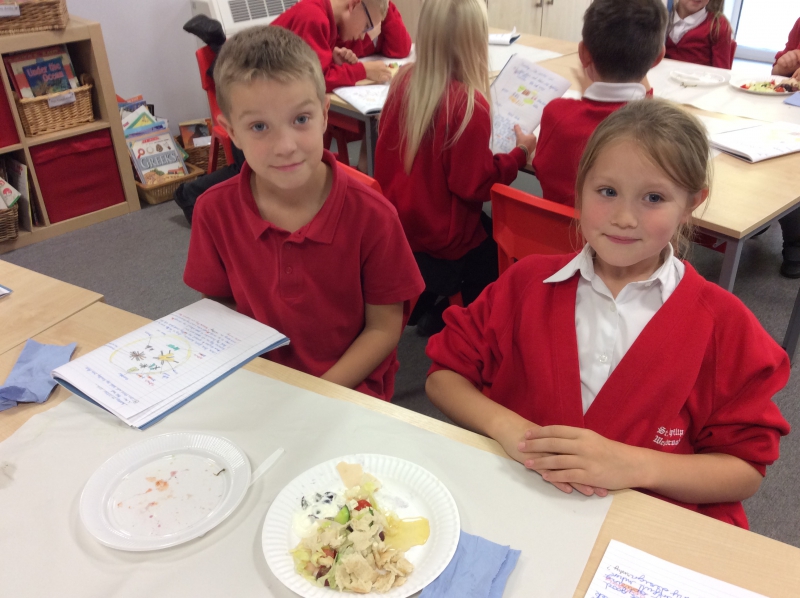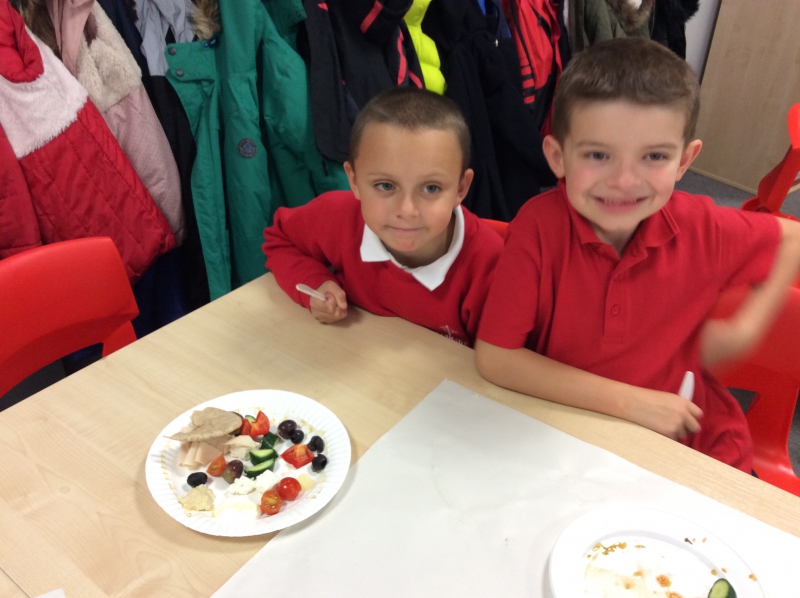 Story Telling
In English, we loved retelling the Greek myths we had been reading.  Our favourites were Theseus & the Minotaur and the Adventures of Odysseus.  We then wrote our own Greek myths.  They were fabulous!