Welcome to Mrs Vermiglio and Miss Buckard's class page. Here, you will find information about the children's exciting learning, as well as any key dates or important pieces of information that you will need to know for the upcoming weeks and months.
Useful Dates
Wednesday 7th November – Diwali
Friday 16th November – Children In Need
Wednesday 5th December – Reception nativity @ 9.30
Thursday 6th December – Reception nativity @ 2.15
Tuesday 18th December – Reception Christmas party
This half term PE lessons will take place on Wednesday and Thursday.
Our Learning
Christmas
The children have worked hard for their Christmas play and we hope you enjoyed it.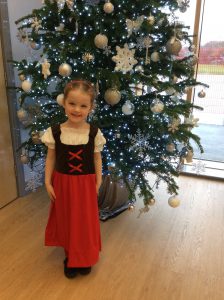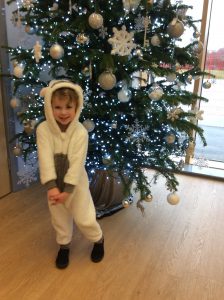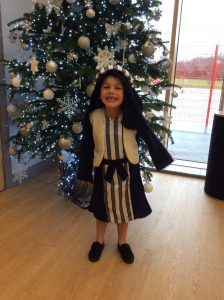 Space
The children have tried food that astronauts might eat when they are in space. They tried a dried ice cream sandwich which the children enjoyed.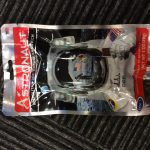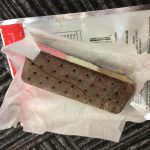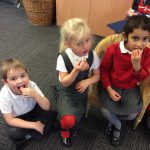 This week, we have been learning to follow, give and write instructions. We made our own rock cakes and then write instructions about how to make them.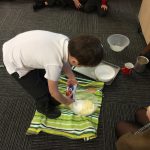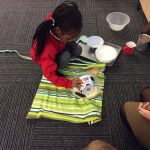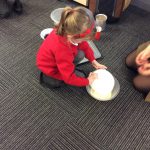 Children in Need
The children have enjoyed dressing up for children in Need day and enjoyed  participating in Pudsey Bear activities.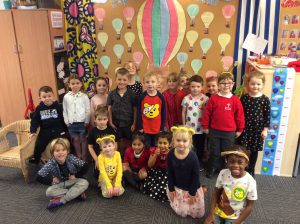 The children have had a busy week celebrating Diwali,tasting Indian sweets and making decorations.They also enjoyed making junk model rockets for our new topic all about space.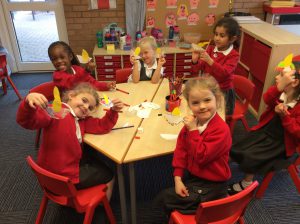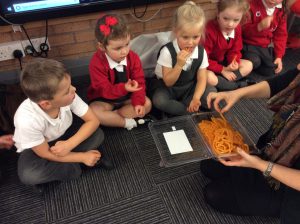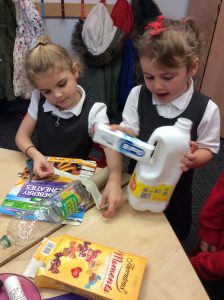 The children are enjoying Career week. They have been thinking about what they would like to be when they grow up.  On Monday, when all the children dressed up, we had a special visit from the police. They talked to us about their job and we even got to sit in the police car.
On Tuesday we had a visit from  Mr Copperwheat, an astronomer. The children found out about what he did and where he worked. They asked him questions such as 'Do you work at night time?' and 'How do you look at the planets and stars?'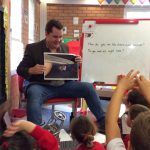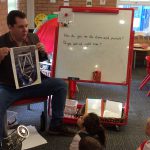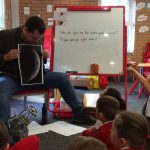 On Wednesday, the children enjoyed a visit from Mrs Atkinson, a vet, and her dog Dougal. We found out about why animals go to the vet and what they vet does to make them better. Dougal was very tired during the visit and had a little nap. He woke up at the end just in time for cuddles!
On Thursday, we met a baby photographer who showed us some beautiful pictures and explained how she edited the pictures on her computer.
On Friday, we heard about how solicitors help people when they are moving house, when they need to look after their money and when they go to court. We even got the chance to use a very special stamp!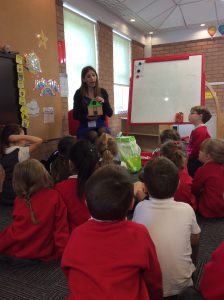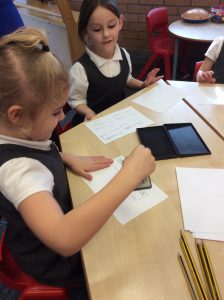 This week, in maths, we have continued our learning of numbers. The children have been ordering numbers (some up to 20!) and counting out the correct amount of objects next to each numeral. In literacy, we have been talking about our family. The children have written about their family using word mats and sound mats to find the sounds that they can hear.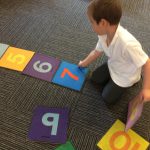 In PE The children have enjoyed skipping. They then used their skipping skills to skip through hula-hoops.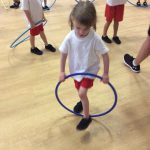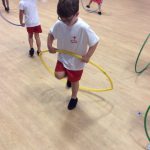 This week we have been taking part in different lessons and activities, such as PE, RE and Phonics.The children have been really confident in answering questions  and made lots of new friends.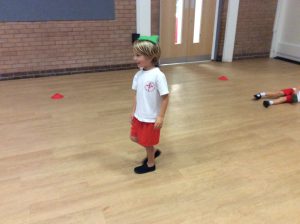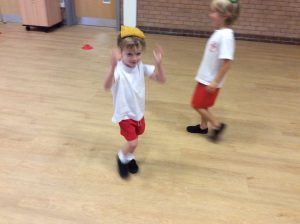 Worship Box
The children have really enjoyed being creative by decorating  their class Worship Box and will use this to help Miss Buckard every Friday to lead class worship . The children will use the special items inside the box each week.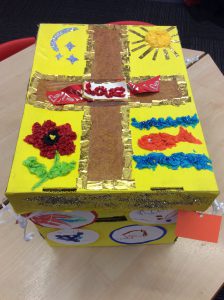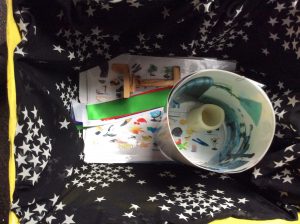 Starting school
The children have a had a lovely first few days at school. All children are developing in confidence and are enjoying exploring both the inside and outside classroom. Here are some photographs of the different areas of the classroom.
We have really enjoyed getting to know all of the children and are excited to watch them develop and grow throughout the year. Here are some photographs to show you what they have been getting up to so far.