Welcome to Miss Daley's class page. Here, you will find information about the children's exciting learning, as well as any key dates or important pieces of information that you will need to know for the upcoming weeks and months.
PE ( Wednesday and Friday)
Reminders and Dates for the Autumn Term
Friday 17th November – Children In Need (wear something spotty!)
Wednesday 6th December – Reception Nativity (am)
Thursday 7th December – Reception Nativity (pm)
Wednesday 20th December – Reception Reindeer Run for St Rocco's
Thursday 21st December – Finish for Christmas
Thursday 4th January – Back to school
Children in Need
Thank you to all who dressed up in spots and donated.
What do Astronauts Eat in Space?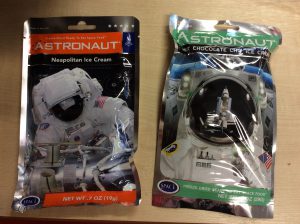 Today we tried some space food. The children explained how it was different to  ice cream we normally eat. Despite being dry, warm and crunchy the children thought that the mint ice cream tasted similar.
Reception 2017
Here is our class photograph from the Warrington Guardian Newspaper.
Happy Diwali!
What a fantastic day we had! We have learned about the meaning of 'diwali' and how it is the festival of light. Children have learned about the story 'Rama and Sita'. Children came into school wearing bright coloured clothing in order to celebrate.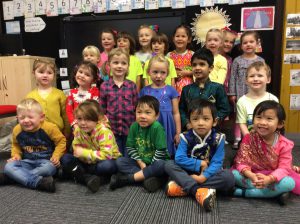 We practised and performed a Bollywood dance in the hall.
We made some diva lamps and painted them in bright colours.
We also tasted some authentic Indian sweets. They were very sweet and sticky.
Our Headteacher 
Mrs Wightman came into our classroom  to discuss her  role as a Headteacher. The children thought of some great questions to ask in order to find out answers. Children asked: 'What classrooms have you worked in?'  'What do you do?' 'Is your job fun?'
Who works in the church?
Reverend Pete came to visit Reception today. Lots of children have met him already and they were keen to share their experiences from church. Pete shown the children what he wears during his service. The children had the opportunity to try on a stole too. We learned that the stoles are different colours and each colour matches a Christian season
Police Officer
Today we met a Police Officer who spoke to the children about his uniform and explained what his job entailed. Children got the opportunity to try police helmets on too.
Doctor! 
Children have had another visitor today. A doctor came to visit and talked to children about their job. Children learned about keeping healthy. They also got to use some equipment too.
Careers Day
Today we asked the question ' What do I want to be when I grow up?' Children had the opportunity to express their future aspirations.
We also had a visitor whom shared her role working as a vet. She brought along a friendly visitor too. The children found out what equipment a vet may use including a dressing, stethoscope,otoscope and eye drops.
Busy Busy Reception!
Reception have had a fun and busy week this week. Firstly, in maths reception have been learning to count objects without moving them and match the correct numeral to an amount. Some children have also ordered numbers and recorded them too.
Family Portraits
In literacy children have been learning how to label members of their families. We have also been representing our family members using a range of materials to represent faces. Children selected their own materials such as chickpeas, wool, buttons and pasta.
Roald Dahl Day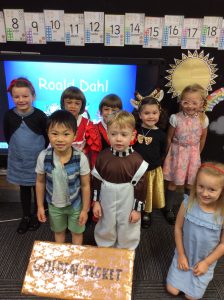 Children had the opportunity to dress up as a character from the infamous Roald Dahl. We discussed characters from stories and children were keen to discuss their favourite ones.
Our Learning
We have had a fantastic first week in Reception! The children have enjoyed exploring lots of areas of learning and have confidently participated in a range of fun activities. Children have all shown a  positive attitude towards their new class. Here is a glimpse of the children's learning during our first two weeks,