Welcome to Miss Parsons' class page. Here, you will find information about the children's exciting learning, as well as any key dates or important pieces of information that you will need to know for the upcoming weeks and months.
Reminders and Dates for the Autumn Term
Monday 18th September – All Reception children to start school full time (8:40-3:15)
Friday 22nd September – School photographs
W/C Monday 2nd October – Parent consultations
Friday 6th October – Reading Meeting for Reception parents (9.00-9.30 and repeated 2.30-3.00)
Monday 9th October – Reception Careers Day
Sunday 15th October – School Harvest in Church
Thursday 19th October – Diwali
Our Learning
We enjoyed celebrating Roald Dahl Day by looking at characters from his books and learning about his life. We found out that Roald Dahl liked to write his stories on yellow paper in a hut in his garden!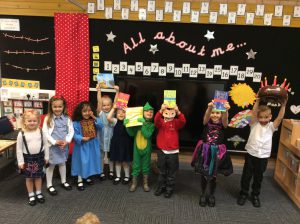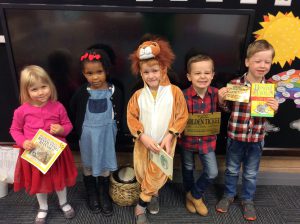 The children have been very busy exploring our classroom and making new friends. We are in the process of completing our initial assessments of the children and are thoroughly enjoying getting to know them and watching them play together. Here are some sneaky snaps of the fun we have been having…
We have had a fantastic first week in Reception! The children have enjoyed exploring lots of areas of learning and have confidently participated in a range of fun activities. We have taken lots of photographs and will begin to upload these as soon as we have confirmed all of our permission slips. If you have not yet returned your Data Collection form, please do so as soon as possible. Thank you!
In the meantime, here are some photographs of our new classroom: